Maestro Fresh Wes told us to let our backbones slide. Michie Mee brought back "Jamaican Funk" to hip-hop. Kardinal Offishall introduced to the world to a little thing he liked to call "Bakardi Slang." And now, Drake has told the world that we may be Canadian, but we can no longer be overlooked. As a part of the Sonicbids Influencer series, I'm proud to present the first Canadian hip-hop playlist.
For generations, Canadian hip-hop has presented itself as a rap chameleon, constantly adapting to the ever-changing environments and cultures that make up the country. Taking on influences from both across the border and across the world, we've developed a regional sound that reflects a musical world view.
While the Toronto rap scene is thriving – as evidenced on this playlist – it shares the spotlight with artists across the country who show true diversity. Every artist chosen presents something special that reflects a sub-genre of North American hip-hop today, leaving a 99.8 percent chance that you'll find something you like on this playlist. Canadians may continue to be the "little brother" of the rap game, but in the wise words of Kanye West, "Big brother saw me at the bottom of the totem / Now, I'm on the top and everybody on the scrotum."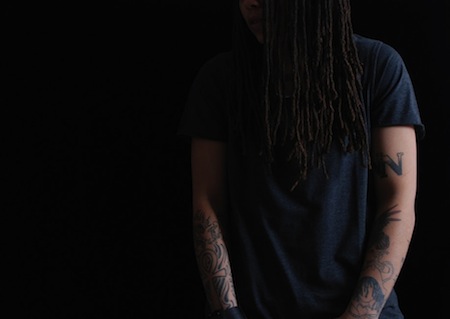 About the artist: Toronto's own JellyTooFly is a raw emcee with a story as authentic as her charm. What started as an interest in poetry evolved to spitting covers, which, in turn, led to writing and rapping her own tracks. Jelly crafts an unmistakably fresh flavor that sets her apart. Between her praised verse on the viral 2012 Stylus Awards Cypher video and ripping the mic at prominent Canadian events such as 106 & York Urban Arts Festival and Manifesto Festival, Jelly has proven to be a lyrical threat to any rapper – man or woman, east or west.
Fun fact: Jelly wants to be "a doer of good deeds on a superhero level."
What's next? Her latest album, Executive Decisions, will be leaking out between now and the rest of the year.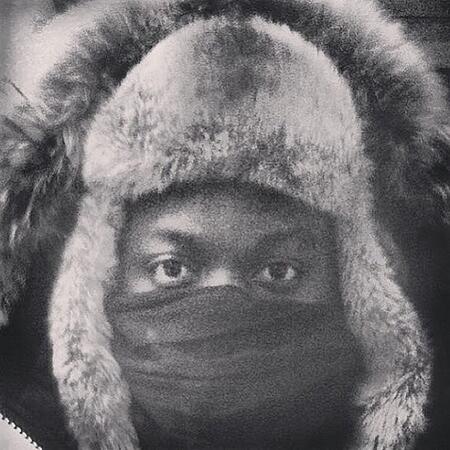 About the artist: A hip-hop producer and artist with an alternative feel, Neo Tempus released his debut mixtape, Yours Sincerely, in November 2013, featuring 16 self-produced records. Tracks from the project have been featured on taste-making blogs such as YouHeardThatNew.com, ThisIsWalder.com, Boi-1da.Net, BestOfBothOffices.com, HipHopCanada.com, and more. Neo Tempus' music has also been heard on several MTV reality series, including Cribs, Made, Washington Heights, True Life, and 10 On Top, among others.
Fun fact: In 2013, Neo Tempus produced newly-signed Aftermath recording artist Jon Connor's independent album Unconscious State, which charted at #35 on Billboard's Top R&B/Hip-Hop Albums.
What's next? Yours Sincerely is now available as a free download at CrimsonFace.com. Neo is currently working on a follow-up project entitled Always & Forever, expected to be released later in 2014.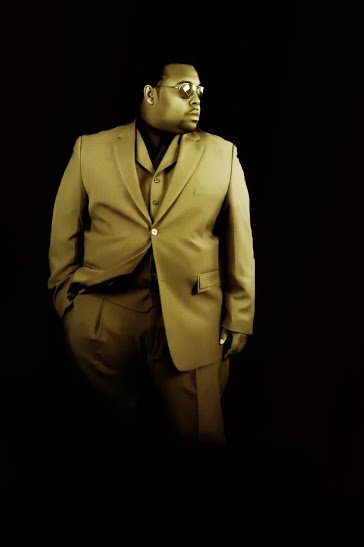 About the artist: A hip-hop collective founded in 2009 by Nitro, QuantumCorps also features fellow artists Jewlz, Ladii, and Extrave. With ties to music dating back to high school band and choir rehearsals, the quartet has grown into true musicians and vocalists.
Fun fact: The group got their start playing music in gospel competitions.
What's next? QuantumCorps is currently putting together an EDM/hip-hop collaboration concert planned for fall 2015. The group's first album, No Reflection, is slated for release next June.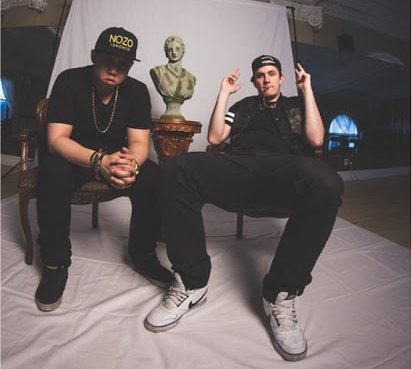 About the artist: Based in Toronto, Diemens consists of college friends Mic Tee and JC Retlaw. Their modern, upbeat, yet thoughtful sound has caught the attention of industry producers like A.M. (Pharrell, Cool & Dre, Rick Ross) and Infamous (Lil Wayne, Jay-Z, Nicki Minaj).
Fun fact: Diemens is also a songwriting and production duo who has worked submissions for Flo Rida, Jim Jones, and others.
What's next? Genesis, the duo's most recent EP, was released in September 2013. Currently, they're working on their next EP, Penthouse, while flying between their home studio in Waterloo, Ontario, and world-renowned studios in Miami, FL. See them on September 27 at the 360 in Waterloo.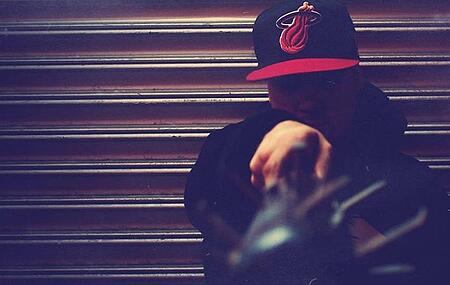 About the artist: Bringing a hard-hitting street style with a smooth flow and an intense, in-your-face sound, Vancouver resident J. West is an up-and-coming hip-hop artist and musician backed by an equally high-energy live performance. He's opened for numerous hip-hop stars, including Redman, Action Bronson, Pharoahe Monch, Dizzy Wright, Cam'Ron, and more.
Fun fact: J. West's biggest influence is The Notorious B.I.G., to whom he attributes his flow and style.
What's next? Currently dropping weekly singles as part of a 12-week series entitled #WestWednesday, J. West will be releasing the full #WestWednesday mixtape at the series' conclusion. Young & Reckless Vol. 1, his new mixtape full of original production, drops in October. Catch J. West opening for Big Krit in Vancouver on Oct 26.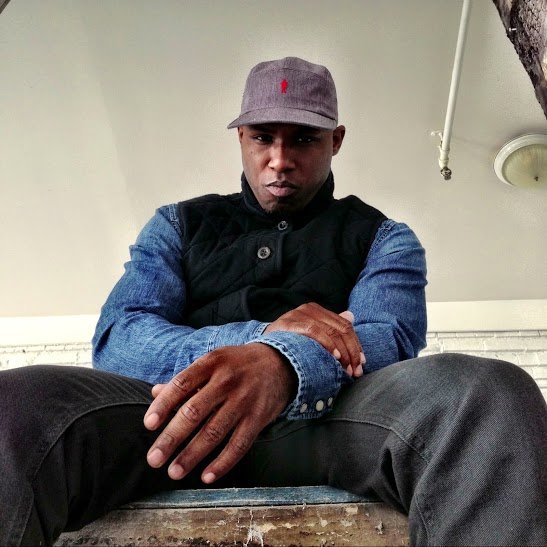 About the artist: A thoughtful storyteller wise beyond his years, Toronto's King Reign has a gift for painting pictures through his carefully-crafted rhymes – as soulful and refreshing in lyrical content as they are in sound. He's collaborated with hip-hop royalty like Drake and Pharoahe Monch, and lent his buttery baritone to tracks by Boi-1da and Rich Kidd. The new Reign – emerging wiser and more focused from his major label days – is determined to pull listeners through unique plots and share fresh perspectives.

Fun fact: King Reign grew up playing djembe, and can rap and play the drum at the same time.
What's next? Catch him at the A3C Hip Hop Festival on October 8, and on October 23 with Black Milk at Tattoo in Toronto. He's also working on new album, due out in 2015.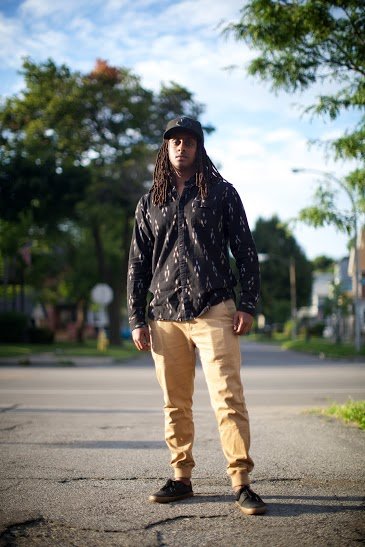 About the artist: Saskatchewan's Rubiks brings his unique flow, style, and well-written lyrics to the forefront of the hip-hop world. From a small-town rapper to a name spreading from coast to coast, Rubiks has hyped crowds with his addictive anthems at numerous showcases, local festivals, and jam-packed concerts.

Fun fact: Rubiks enjoys listening to country music in the summertime.
What's next? His next video, "Lay Down," will be produced by Rich Kidd.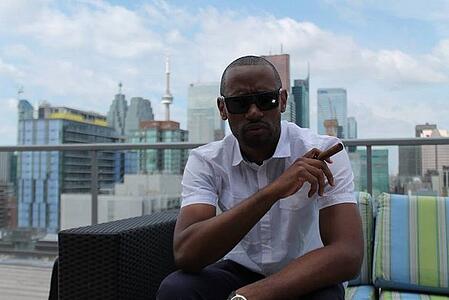 About the artist: A hip-hop artist, actor, and multi-instrumentalist from Toronto, Canada, Mark Brathwaite is currently gearing up for the release of his full-length album Phoenix. Recently, Mark began working with Impact Live Events and Drop Entertainment, through which he opened for Bad Boy Records artist Machine Gun Kelly on his Canadian tour.

Fun fact: In 2012, he did commercial work for Honey Bunches of Oats and McDonald's. He's also a big fan of Vietnamese pho and iced coffee.
What's next? Look out for the music video for his third single, "Sunrise," which debuted September 1.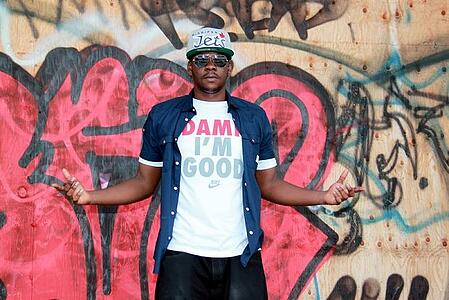 About the artist: Blaze The Fireman has been rapping for over eight years. Having been involved in multiple rap groups in the past, Blaze decided to form his own team called F.O.B. (Family of Business). "Each member in this team has a specific role that they play, but what unites us all is that each and every one of us has a business mentality," says Blaze.

Fun fact: He has over 50 New Era 59FIFTY hats.
What's next? His new EP produced by Nat Turner, Surviving The Times, drops early this fall.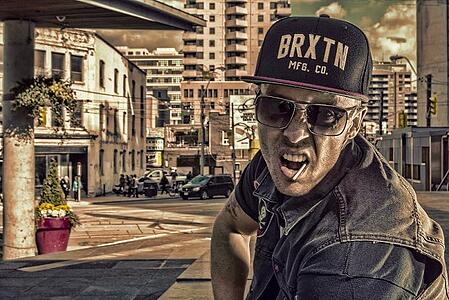 About the artist: After performing over 100 shows in 10 countries over the past year, the notorious go-getter M.O. Littles shows no signs of letting up. He is back in the studio prepping his newest release, Momentum, for a November 2014 debut.
Fun fact: M.O. Littles is a certified personal trainer and fitness addict.
What's next? Corresponding with the release of Momentum, M.O. will embark on a tour of Canada and Europe this fall and winter. His latest video for "Be Yourself/Lost in the Stars" was recently shot in Berlin, Germany.
Erin Lowers is a Canadian hip-hop head and music professional. She is most known for her work as an ambassador for the A3C Hip Hop Festival in Atlanta, a collaborator on the Manifesto Festival in Toronto, and a contributor to boi-1da.net.