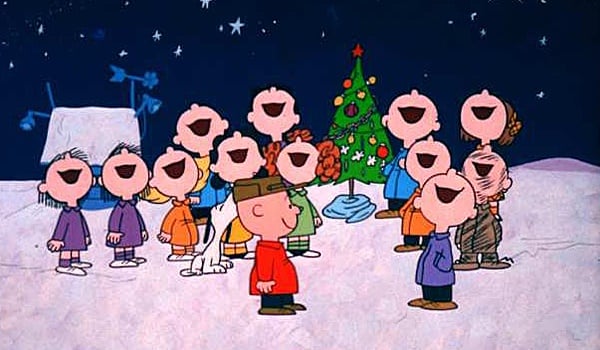 Image via alegoo.com
As I've previously outlined on this blog, creating holiday music may not be something that's ever been on your radar, but it can be extremely valuable, and it's a project you may want to consider taking on. There are plenty of benefits to it, but like with any new release, you should be smart when getting involved in the legalities.
Making a Christmas (or any holiday, but for the purposes of this article, much of the information will be specifically about Christmas music, as it's the largest market) album may seem pretty straightforward, but it's important to remember that much of the music you and others grew up on and love is not free to use. What may seem like a classic that must have been around forever may actually be owned by somebody, and the last thing you want is to do is go through the effort and expense of recording your own version of a favorite, only to realize you didn't have the rights to do so.
You can record somebody else's music, but you'll have to make sure you get the correct licenses to do so. It's more than likely that you won't have a problem getting the rights to record and sell a cover of some famous Christmas tune, but keep in mind that a bit of your royalties will need to go to somebody else. If this is going to be a fun way for you to make some extra money, every little cost counts, and don't forget those that come after the fact (such as paying somebody's estate for song plays). Creating original songs is great, though it's tricky within the very specific confines of Christmas, and new tracks don't have the built-in nostalgia that often makes this vertical so profitable.
Another option is to look for those songs that are now available for anybody to use as they wish. After a certain period of time, the intellectual property rights on anything expire, and the work enters the public domain. This means that you can record and sell these songs and not have to worry about anybody asking you for money (well, except your landlord).
The following list is just the better-known Christmas songs that were on a list of 40-something you may want to consider, which can be found here. That website also features plenty of music outside this one genre that is ready for you to put your own unique spin on, so take a look. Perhaps a full cover album is in the future for you and your band!
"Angels We Have Heard on High"
"Auld Lang Syne"
"Away In a Manger"
"Coventry Carol"
"Deck the Halls"
"For Unto Us"
"Go Tell It on the Mountain"
"God Rest Ye Merry Gentlemen"
"Good King Wenceslas"
"Hallelujah Chorus"
"Hark! The Herald Angels Sing"
"Here We Come A-Caroling (Wassail Song)"
"I Heard the Bells On Christmas Day"
"I Saw Three Ships"
"In the Bleak Midwinter"
"It Came Upon the Midnight Clear"
"Jesu, Joy of Man's Desiring"
"Jingle Bells"
"Jolly Old St. Nicholas"
"Joy to the World"
"O Come All Ye Faithful"
"O Come, O Come Emmanuel"
"O Holy Night"
"O Little Town Of Bethlehem"
"Once In Royal David's City"
"Silent Night"
"The First Noel"
"The Twelve Days of Christmas"
"Up On the Housetop"
"We Three Kings"
"We Wish You a Merry Christmas"
"What Child Is This"
(Sorry, Mariah Carey isn't letting go of "All I Want for Christmas Is You" anytime soon…)
Hugh McIntyre is a freelance pop music journalist in NYC by way of Boston. He has written for Billboard, The Hollywood Reporter, and MTV, as well as various magazines and blogs around the world. He is also the founder and editor-in-chief of the blog Pop! Bang! Boom! which is dedicated to the genre of pop in all of its glory.