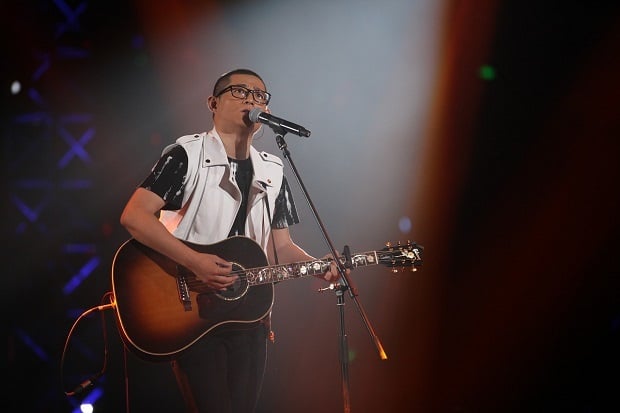 Photo via pixabay.com
If you're a songwriter in Nashville, you do songwriter rounds. These are a little more laid back than a full-fledged "show," and you'll hear many writers who perhaps aren't the most skilled in terms of playing or singing. Artist showcases are a different beast altogether – typically reserved for artists who are also songwriters (and generally competent players and singers).
Some venues are content with letting the artists accompany themselves. Others have a more strict policy, requiring at minimum a backup musician doing harmonies and percussion. Here are just a few of the places you're going to want to check out. Click each venue link below for information on how to book there, if you're interested!
Spotlight 615 is a showcase series that alternates between the Tin Roof (on Broadway) and South (on Demonbreun). They accept different genres, and anything from solo writers to full bands. Thirty minutes of original music is required, but if you have more, that's great, too!
This is the only all-original showcase on Broadway (the rest are exclusively covers), and proceeds go directly to charity (usually St. Jude's or Love on Wheels). This is also a very accessible showcase and a great way to play a Nashville Broadway venue in front of a good crowd.
The Basement is a Nashville club that's known for being eclectic and hosting up-and-coming acts. As a general rule, it can be hard to find venues that are open to non-country/folk/Americana acts in town, but the Basement doesn't discriminate.
Do keep in mind that its staff gets a heavy volume of booking requests – so be professional, respectful, and direct. Tell them your genre and what dates you're thinking of playing (New Faces Night is hosted on Tuesdays); don't make them guess.
This is a fairly new place, but it's super cool – the food is fantastic, and there's always a crowd. Mike, the guy who does the booking, always goes out of his way to promote the artists performing on his Facebook page, usually with a minute or two of video.
The sound is always top notch, and artists never fail to stand out in front of the cool chalkboard wall that serves as a backdrop to the stage. The preference is for at least one backup instrument and/or percussion, so grab a friend to join you. As a general rule, I've only seen country/Americana/singer-songwriters there, but they may make exceptions.
Greats like Vince Gill, Run DMC, Neil Young, and John Prine have graced this stage. Nestled right in the heart of Nashville, the whole place was recently renovated and updated – everything is now brand-spanking new and sleek.
In addition to a top-tier soundboard and equipment, they also specifically engineered the venue for optimal listening; you can hear the stage great from wherever your stand in the crowd. This is another venue that welcomes genre diversity, not just country acts – so don't be shy about applying if you don't quite fit the mold.
The Sutler is just a downright cool place and a great venue for showcases. Old cowboy boots line the back wall of the stage, and there's some neat retro furnishings scattered throughout – my favorite are the antique post office boxes in the lower level.
While not always as packed as the Bluebird (it's also considerably larger), this trendy bar does draw a decent crowd, and the majority are locals. Not only have current hitmakers Keith Urban, Florida Georgia Line, and Dierks Bentley graced the stage, it's also a frequent favorite for album-release parties and label showcases.
As some of you know, females often get a raw deal in the industry. That's why I love the concept behind this niche showcase at the Listening Room. It's female only, and you must do at least two originals – no backup musicians. Real talk, the list of people who want to play this showcase is long – it's been featured in no less than Billboard magazine – but it doesn't hurt to give it a try.
Next up: The 5 Best Venues in Nashville to Play Original Acoustic Music
Daniel Reifsnyder is a Nashville-based, Grammy-nominated songwriter, having started his musical journey at the age of three. In addition to being an accomplished commercial actor, his voice can be heard on The Magic School Bus theme song and in Home Alone 2. Throughout his career, he has had the honor of working with the likes of Michael Jackson and Little Richard among many others. He is a regular contributor to several music-related blogs, including his own.