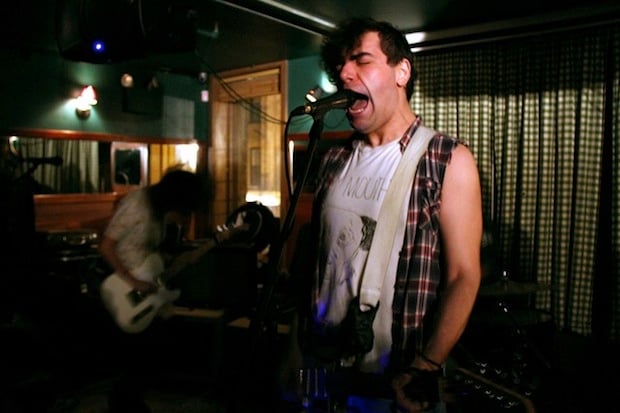 Perform at Pianos NYC

Trying to find gigs for your band? We've got lots of Sonicbids promoters who want you to perform! Check out our top opportunities this week, and then submit your EPK to anything that sounds like a good fit for you.
Get Your Music Video Featured at the Vista Theatre
Radio KSCR, an LA-based online station based that's dedicated to playing nothing but the best in indie and small label music, has 10 slots for Sonicbids artists to feature their music videos at the historic Vista Theatre in East Hollywood for a midnight showing. Selected artists will have their music video played as part of KSCR's second Music Video Night for an expected audience of 200+ people. Artists will also be interviewed and included in the station's promotion and social media.
Application fee: FREE | Deadline: August 30, 2014
BeIN THE BEAT Competition
beIN SPORTS, the 24/7 international sports network, is hosting the beIN THE BEAT Competiton. The contest is for original music only, and the best submission will receive a cash prize of $3,000 as well as a live in-studio performance during the "El Clasico" pre-show for millions of viewers.
Application fee: FREE | Deadline: August 31, 2014
Play Pianos NYC Upstairs
Pianos NYC, one of the mainstay venues of the Lower East Side music scene, is dedicated to celebrating local and touring artists. They're looking to book three Sonicbids artists for the Live at Pianos Upstairs series. Artists will receive half-priced drinks all night and can sell merchandise. Past performers have included The Griswolds, Lucius, Savoir Adore, and more.
Application fee: FREE | Deadline: September 1, 2014
Culture Collide Festival in San Francisco
Culture Collide is looking for killer performers to play at this year's festival in San Francisco. Over the past five years, Culture Collide's Los Angeles festival has discovered and provide exposure for bands from Greenland, New Zealand, Brazil, Estonia, Singapore, Iceland, and more. Selected acts will receive complimentary festival passes for all band members. Past Culture Collide performers include Phantogram, Rhye, of Montreal, and more.
Application fee: $5 | Deadline: September 1, 2014
Tour the East Coast With J.WAIL and DELTAnine
Bridging The Music, a full-service production company who has worked with the likes of EOTO and Big Gigantic, is looking for up to five Sonicbids artists to support livetronic acts J.WAIL and DELTAnine on the Beatz n' Treatz 2014 East Coast tour. Artists will be compensated up to $500. The Beatz n' Treatz tour will be landing at The Circuit in Essex, MD, Fontana's in New York, NY, and The Fire in Philadelphia, PA.
Application fee: FREE | Deadline: September 9, 2014