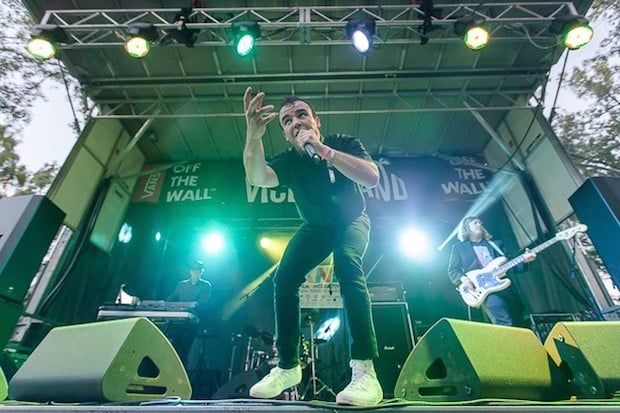 Perform at NXNE 2015

Trying to find gigs for your band? We've got lots of Sonicbids promoters who want you to perform! Check out our top opportunities this week, and then submit your EPK to anything that sounds like a good fit for you.
VH1 Save the Music Showcase
Six lucky Sonicbids bands will have a chance to perform at the VH1 Save the Music Showcase at Pianos in NYC. Partnered with Sonicbids, this special benefit concert raises money for the VH1 Save the Music Foundation, supporting music education. Selected artists will receive exposure to more than 200,000 fans through social media support from both VH1 Save the Music and Sonicbids.
Application fee: FREE | Deadline: September 30, 2014
Get Featured in Release Music Magazine
Release Music Magazine, one of the oldest and most popular European alternative music magazines, is looking for Sonicbids artists to feature in their review, news, and interview sections. The publication prefers submissions from electronic, industrial, and gothic bands.

Application fee: $5 | Deadline: September 30, 2014
SuperMonkey Record Label Showcase
SuperMonkey Records, an artist-owned label out of Pittsburgh, is looking for up to 10 Sonicbids artists to play their label showcase at Phantasy Nite Club. Artists who are selected will compete for label consideration.

Application fee: FREE | Deadline: October 5, 2014
52x52 - A Year in Your Ear Record Label Launch
London Tone Music Group is booking up to 32 Sonicbids acts to record singles at the London Bridge Studio (Seattle) or Crown City Studio (Pasadena). They're starting a momentous campaign to record and release 52 singles of emerging and established artists, one each week, for 52 weeks. They will be releasing music in all major genres.
Application fee: $10 | Deadline: October 6, 2014
NXNE Festival
Attracting over 360,000 music fans, NXNE is back on the hunt for at least 250 Sonicbids artists to play across 50 stages in Toronto. Along with top-notch musical performances (past performers include Future Islands, St. Vincent, The Flaming Lips, Grimes, and Ludacris), the fest also brings the best in comedy, visual art, film, and a four-day conference featuring the freshest thinking in music, culture, and technology. All selected artists will receive full festival accreditation.
Application fee: $20 | Deadline: January 31, 2015