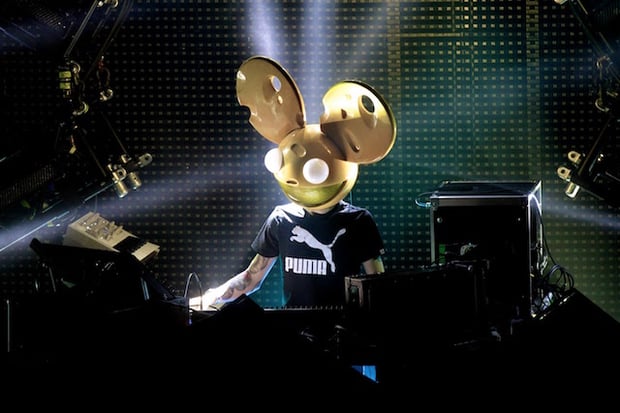 Image via Wikimedia Commons
If your open mic night and gigging tips aren't exactly covering the bills, and you want to look into other income sources besides performing, you may want to research these unique career paths within the music industry and see if any of them spark your interest. We've compiled a list of seven careers that show the most promise this year.
1. DJ
Music festivals are only getting larger, selling out sooner, and constantly booking brand-new talent. It's a competitive world to be a concert DJ, but even if you develop chops and start performing at smaller venues and local events, there's lots of potential cash to be made. Get your hands on a turntable, brush up on your music history, get comfortable using a software program, develop a unique style, and have fun with it! Being a DJ allows you to meet lots of music lovers, collaborate with fellow performers, and even showcase your own material or musicality.
Related reads:
2. Music journalist
Music journalism is not only a great way to make extra money, it's also an exciting career prospect. You can go a lot of routes with writing, whether it's exclusively for a company or freelance blogging. But if you're savvy, there are plenty of ways to build an online presence and substantiate a reputation. Journalism in the music world can bring you closer to the artists and bands you love through interviews and show reviews, as well as offer traveling gigs and paid events (in the form of free passes and extra tickets).
[9 Things You Might Not Know About Music Journalists]
3. Public relations coordinator
If you're good with words and handling social situations, you might enjoy the possibility of helping musicians shape and maintain their public image. The career consists of establishing an artist, company, or musical group's image, composing press releases, assembling press kits, and arranging press conferences. Last year, unfortunately, brought woe to a lot of A-list musicians, and there's always room for replacements at top PR firms and independent contractors looking to hire new talent.
4. Music therapist
This rapidly growing field offers many different jobs, requiring successful completion of an academic and clinical training program approved by the American Music Therapy Association. The job openings in nursing homes, psychiatric wards, and small hospitals around the country are expected to increase in 2016. If you love people and have a genuine passion for using music as a healing power, look no further. Music therapy gives you the flexibility of making your own schedule while allowing you extra time to perform your own material or pursue other interests.
5. Video game audio director/engineer
Careers in video game audio are projected to be one of the fastest growing music jobs in the business next year. Though salaries start low as an assistant engineer who creates rough mixes in the studio, they can rise quickly. According to Forbes, audio directors can easily earn up to "$140,000 per year for overseeing video game projects, while audio tool developers can pull in as much as $150,000 for writing code." Video game audio editing and composing are two areas where job prospects are constantly being added, so there's room for appropriate talent to be hired on the spot.
6. Music supervisor
Though it's a business-heavy role, demanding attention to detail, a high interpersonal skill level, contract-negotiating knowledge, ingenuity, and multitasking at a fast pace, music supervision is exploding. If you're able to keep up with the demands, this job is extremely rewarding. Major television and film companies are looking for fresh talent with each new release of pilot episodes and emerging feature films, and you'll be among the team of creative minds shaping the storylines.
7. Radio program director
This job is perfect for any music lover. If you can curate amazing playlists in your sleep, and you fancy the idea of juggling multiple projects at once, you'll fit right in as any station's PD. The daily duties can range from organizing and strategizing promos, making sure the DJs are informed about upcoming promos and station events, sitting in meetings, checking music logs to make sure they're accurate, working with the music director to produce logs for the next day, coordinating interviews with celebrities and musicians, and managing and scheduling programming. Each year, new radio stations and programs on pre-existing stations are introduced, so now's the time to start your research!
[Confessions of a Radio Programmer]
Caleb Hsu is an independent vocal producer and freelance recording engineer based in Los Angeles. As a classically trained pianist and composer, he enjoys writing music technology features that combine his psychology background with current industry trends.