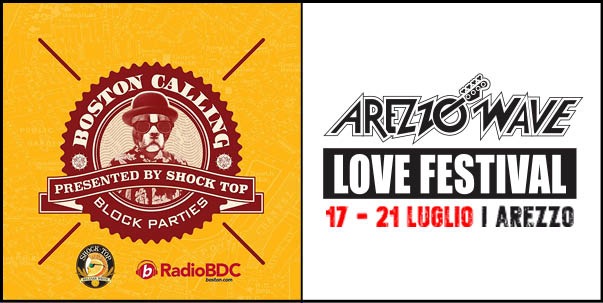 Trying to find gigs for your band? We've got lots of Sonicbids promoters who want you to perform! Check out our top opportunities this week, and then submit your EPK to anything that sounds like a good fit for you.
MidPoint Music Festival
Now in its 13th year, MidPoint Music Festival will feature performances from over 180 bands in three days this September. With a reputation of being a warm and welcoming fest for visiting bands, you'll experience the friendly Midwest welcome firsthand.
Deadline: May 11, 2014
Pop Montreal
POP Montreal is a grassroots festival created and supported by people who love live music. A whopping 40 Sonicbids artists will be selected to perform for its 13th anniversary this September!
Deadline: May 12, 2014
Arezzo Wave Love Festival
Sonicbids is paying for one artist to travel to Italy to play Arezzo Wave. Entering its 28th year, the three-day festival features the best of the best from the international rock scene. The selected artist will receive a 1,850 Euro ($2,500 USD) subsidy directly from Sonicbids.

Deadline: May 30, 2014

Songwriters Hall of Fame Song Competition
A powerhouse partnership between Songwriters Hall of Fame and Universal Music Publishing brings us the Songwriters Hall of Fame Song Competition. A publishing contract and personal mentoring sessions from legendary songwriters could be the key to opening the door for your songwriting career!
Deadline: June 30, 2014
Boston Calling Block Party
This summer, the team behind Boston Calling Music Festival is looking to book (and pay!) one Sonicbids artist as part of the brand new Boston Calling Block Parties. The parties will take place each Thursday from 5-8 p.m. at Dewey Square in the Rose Kennedy Greenway throughout the summer. The events are open to the public and will have free food, cocktails and more.
Deadline: August 1, 2014