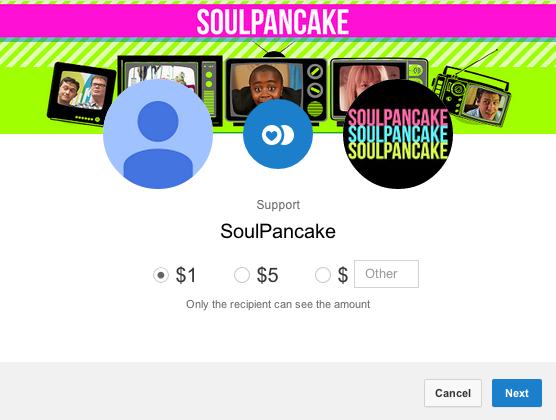 What the new Fan Funding option looks like on Soul Pancake's YouTube channel (image via The Daily Rind)
This article originally appeared on The Daily Rind.
YouTube has always been about putting the power in the hands of its users. Now they're taking it a step further and letting users take the reigns on creator support with Fan Funding. This new feature allows fans to send cash to channels they love, directly through YouTube.com. The program is already in a pilot phase with a few fan favorite channels like Soul Pancake and The Young Turks, with more channels to be rolled out in the next few months.