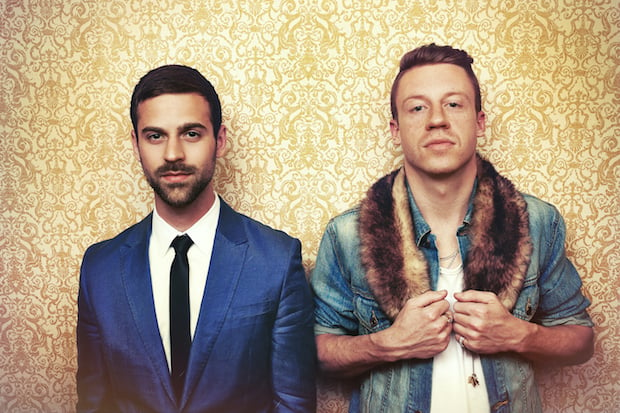 Macklemore and Ryan Lewis. (Image via dmjuice.com)
In recent years, Macklemore and Ryan Lewis have proven you don't necessarily need a major label record deal to "make it" in today's music industry. That said, the duo had already been performing for a decade in their hometown, so their fanbase has had time to accumulate. When they released their acclaimed album, The Heist, they did so with the help of Warner Music Group's independent distribution company, the Alternative Distribution Alliance. This helped the album expand into markets the pair would have otherwise not had access to or an easy time navigating.
Regardless of whether you're hoping to be signed to a label or navigate your own artistic path like Macklemore and Ryan Lewis did, there are key things you must take the time to do either way if you want to make a living as an artist (assuming, of course, that you've already put in a significant amount of work on honing your craft). While the following are all much easier said than done, they're all completely possible to achieve as long as you incorporate them into your long-term goals and strategy!