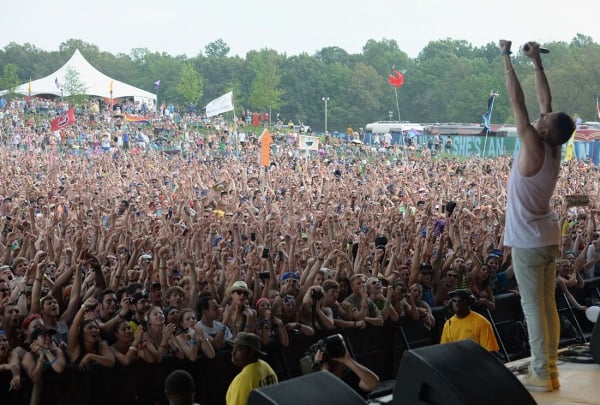 Image via bonnaroo.com
If you're a musician, you probably already know that Bonnaroo is a wildly popular four-day music festival held on a farm in Manchester, TN, every June. Ever since it was created by Superfly Productions in 2002, the fest has hosted world-renowned acts such as Radiohead, Paul McCartney, Kanye West, Beach Boys, Jay-Z, Red Hot Chili Peppers, and countless others. With the 2015 lineup including superstar acts like Billy Joel, Kendrick Lamar, Mumford & Sons, Deadmau5, My Morning Jacket, Childish Gambino, and Spoon, it remains one of the most successful and relevant music festivals today. Consequence of Sound cited it as the "Festival of the Decade," saying, "Bonnaroo is not just a music festival. It is a community of people who share a deep understanding with one another."
The festival is known for hosting a diverse array of music, including indie rock, world music, hip-hop, jazz, Americana, bluegrass, country music, folk, gospel, reggae, electronica, and other alternative music. Even though it's one of the largest music festivals in the world, there are plenty of surprising facts about the festival that you may not know. We enlisted the help of Katelyn Scott, coordinator of client services for Superfly and Bonnaroo, to get some insider info on what most people don't know about the fest.