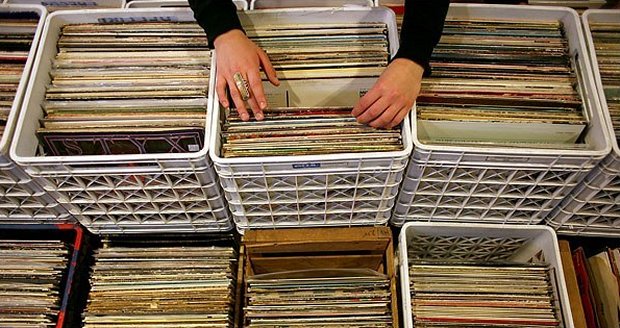 Hint: vinyl is popular. (Photo by Ben Sklar)
This article originally appeared on Performer Magazine.
You've heard it from everyone from Bob Lefsetz to David Byrne: the music industry is dying.
At first glance, Nieslen's annual music industry report seems to back up this sentiment. The report, a summary of the data the company compiled on US music consumption over the past year, finds the major development for the industry has been the dramatic increase in on-demand streaming in the face of a precipitous decline in physical sales. In addition, total music consumption (purchases and streams) dipped slightly in 2014, but the report points to the overall expansion of music engagement online and the growth of vinyl LP sales as encouraging trends.