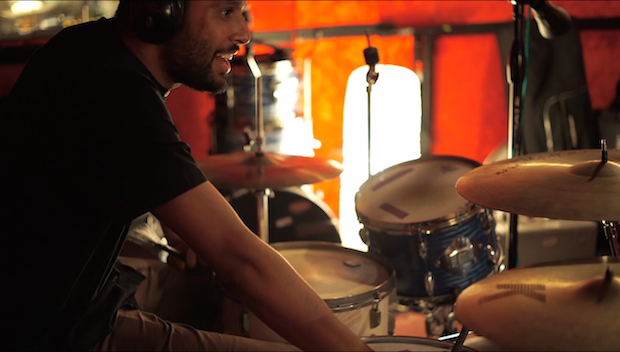 Screencap via Soundfly video
This article originally appeared on Soundfly.

For many musicians, the idea of recording a demo can seem a bit daunting, especially when taking a do-it-yourself approach. Fortunately for those of us who need a bit of guidance, Black Lodge Recording's Vishal Nayak has helped the Soundfly team create a brand new course, full of tips for efficient, effective, and stress-free demo production. DIY Production Techniques: Demo Recording 101 can help you take your demo from conception to completion.
One of the first things you'll need to do (after setting up your scratch track) is to set the tempo for the whole song by recording your drum parts. In the demo recording course, we focus on recording a live drum kit using two microphones. Here are some pointers to help you do it right.