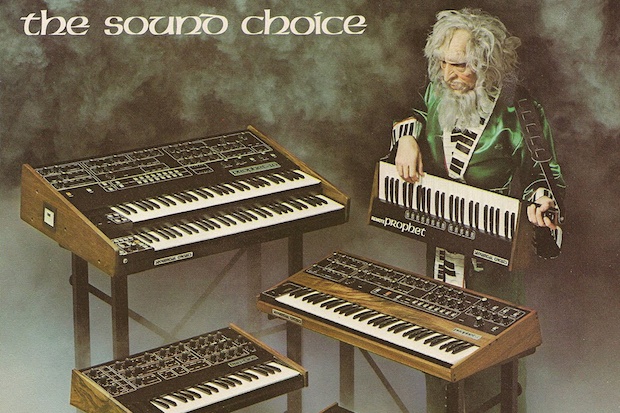 Image via flypaper.soundfly.com
This article originally appeared on Soundfly.
What is it that makes a synth special? Well, the answer is complex: many people have fallen in love with the arpeggiators on Junos; others, the sound of several stacked analog signal paths. Obviously, any article written about the synthesizer is going to be subjective; there's no way around the fact that certain sounds sound better or worse to different ears. So caveat emptor: this list is subjective!
That being said, there are some synths that have shimmered through the noise, so to speak, and have distinguished themselves as true, influential classics. In this piece, I'll take you through some of those, and explain just what's so special about each of them.