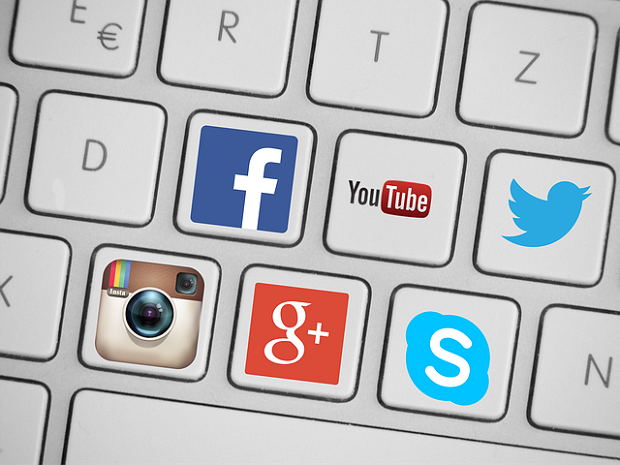 Image via pixababy.com
Social media has become one of the most powerful self-promotional tools for all artists, from DIY punks to established acts. But while many acts use social media sites like Facebook and Twitter to advertise new releases and upcoming shows, a few go the extra mile, upping their statuses as fan-friendly acts by interacting with others or posting fun and clever content. Keep the following bullet points in mind if you're interested in using social media for more than just sending out event invites or posting concert posters.
1. Get comical
Somewhere there exists the world's least brutal death metal band.

— Jon Wurster (@jonwurster) May 4, 2015
Some of the most popular social media accounts run by musicians gained traction through humor. While there are plenty of examples, the gold standard for this is the Twitter account of veteran drummer and notorious funny man John Wurster (Superchunk, Mountain Goats, Bob Mould). For Wurster and others, online activity seems to spike during tours. All of that downtime on the road is used to share quips and photos with fans. In the process, existing fans get a good laugh, while some who see these jokes retweeted may discover a new band in the process.
2. Expand your platform horizons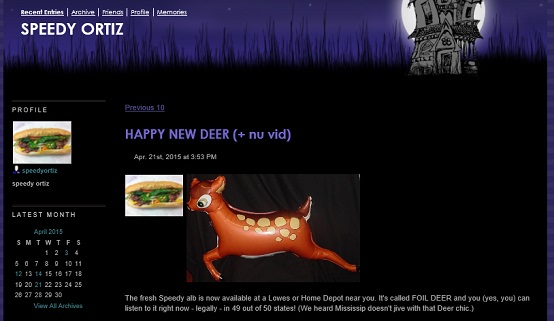 While nearly every artist has Facebook and Twitter, what about some of the lesser utilized sites? Though it may seem like a ghost town when it's not "#ThrowbackThursday," Myspace strives to be artist-friendly, and it's still easier to share songs on the site than it is on many other platforms. But the band that really takes the cake when it comes to using early aughts social media is Massachusetts indie rockers Speedy Ortiz, as the group's official website is hosted by LiveJournal. While many of their peers in their late 20s or early 30s probably don't remember their LJ password and would likely be embarrassed reading journal posts from eight years ago, the band uses the site to share information about the band and also publish a detailed tour diary.
3. Go above and beyond with fan interaction
Tomorrow is my mom's birthday. All she wants is for you all to come see us play at grimey's for records store day. (1 pm) So don't break two hearts. Right mom? Photo: @linwoodkirk Artwork by Tim O'Hanlon

Posted by Those Darlins on Friday, April 17, 2015
This seems like a no-brainer, as social media by nature is a way to share data with others and receive feedback. Still, some acts use social media mostly to share show invites, if they use their accounts at all. Others, like country-tinged Nashville rockers Those Darlins, have gone above and beyond interacting with fans by holding giveaways, constantly posting images, and taking other measures to get the most out of their social media pages. For artists just starting their journey to success, or those uninterested in leaving the underground, fan interaction is key to building a following. As the smiling faces at the merch booth and social media pals of their supporters, new artists can easily establish themselves as fan-friendly.
Get more expert social media tips:
Bobby Moore is a freelance writer and historian with an MA in public history (University of West Georgia, 2011). He's got a Dead Milkmen tattoo on his chest, and his three-year-old calico is named after the band Tacocat, so he's pretty shameless about his music fandom.