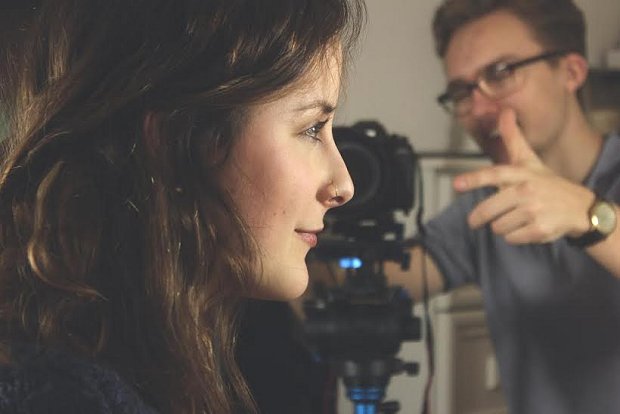 Photo courtesy of Brooklyn Doran
Let's face it: We all know the hustle. Sometimes we find ourselves trying to market our music more than we actually have the opportunity to play it. If a tree falls in a forest, does it make a sound? If we shout into the Twitter void, does anyone see it if we don't have followers?
We're in the age of "me" in which news feeds are saturated by bands all doing the same things. So, how do we fight Facebook algorithms and trending hashtags to be seen?
1. Team up with like-minded artists

What artists are similar to you? What other bands do you like? Make sure the musicians and bands you have decided to work with have a similar ideology about music and the world. Once you start working with someone, you become associated with that person

–

and therefore, if he or she gets into trouble, it reflects poorly on you.

Collaborate with people you've shared the stage with, people who've commented on your SoundCloud links, artists who've been reviewed alongside you on blogs, etc. There are so many resources on the internet that can get your music out to people from all over the world.
2. Don't just post

– interact
Ask questions! Post behind-the-scenes snapshots! Retweet! Repost! Engaging with your fans on social media directly means that they're more likely to come back and check out your pages again in the future. Creating a dialogue by asking questions or by shouting-out your hardcore fans makes people feel more invested in you and your work.
3. Contests
Holding contests over Facebook, Instagram, or Twitter is an exceptional way to get organic likes. I know that most of us musicians are too poor to target paid likes through Facebook, and nowadays without boosting your posts, it seems like most of your content won't even reach a fraction of your fanbase. Teaming up with artists for a contest, however, is a great way to achieve likes organically, because you're creating a larger network of fans by pooling your online reach together. Their fans see you, and your fans see them.

For example, I created a bundle of merch from a group of artists I know and respect. By working together and pooling our resources, my prize became more valuable, and by working together, we all engaged more fans. Also, on December 10, I launch an Instagram contest inviting fans to post photos that are "inspired by light." Getting fans to interact and use their creativity is how I hope to get more people to engage with me over social media.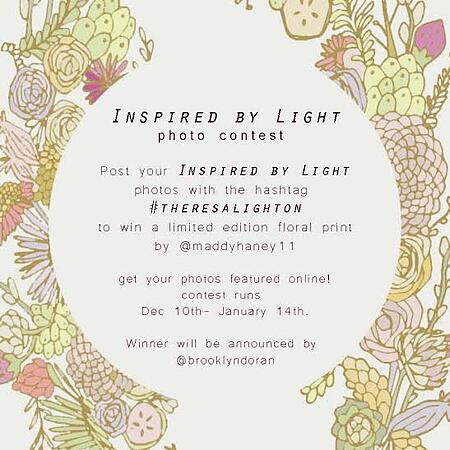 Image via Brooklyn Doran
4. Show some love and get sponsored
There are a lot of people and organizations out there that are eager to lend a hand to show you support. I've had web series and theater companies willing to use my music, and filmmakers and local businesses sponsoring my work. I'm absolutely floored by the kindness of people!
If you're offering something special or unique to businesses, artists, filmmakers, etc., they're more likely to help you out later. What's important is creating a partnership as opposed to just asking for favors. The name of the game is being a nice person and experiencing those people's niceness back. I'm an avid supporter of local businesses, and because I've bought their products in the past, and they've seen my face, they're more likely to donate their products, spaces, or in-kind services to my shows and videos because they feel comfortable and know that I'll promote them back.
5. Get the non-musician crowd
Playing shows in non-traditional spaces, such as office buildings or retail establishments, is a great way of organically targeting people who you might not necessarily find in the "music scene" or at the regular haunts you may be playing.
Offering discounts to arts workers, educators, volunteer firefighters, graffiti artists, etc. and doing something to shout-out what they do makes these people feel great about themselves, and in turn, they'll be more receptive to your music. Make sure to pick a theme that gels well with your music and overall brand. Recently, a good friend of mine held a Twin Peaks-themed show that invited audience members to dress up Twin Peaks-style. The band had a successful event because they pulled in not only their own fans, but fans of that show.
In the end, creating an online community for your work is pivotal for grassroots momentum around your work. You'll feel good that you're helping out others, and you'll feel good because more people will be listening to your tunes. And isn't that the point, after all?
Brooklyn Doran is a folk musician and singer-songwriter originally from Kenora, Ontario who now lives in Toronto. Her debut EP, There's A Light On, was released successfully in May 2014. When not writing or performing, Brooklyn works at a digital marketing agency in Toronto and provides financial consultation and business management for musicians and artists through her work at This is the Deal Inc.