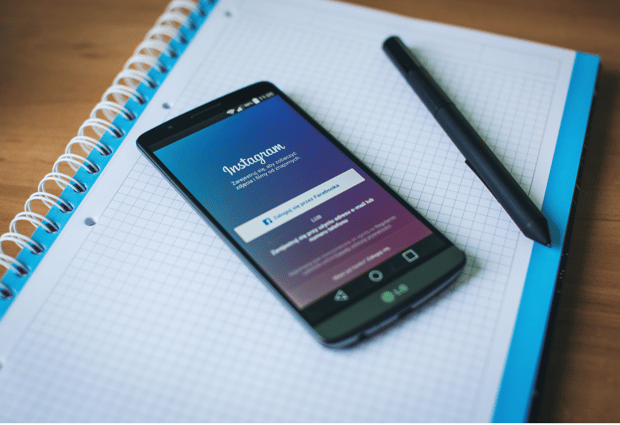 Image via pexels.com; used under Creative Commons
Instagram, one of the major players in the big business of social media, recently announced its plan to allow users to record 60-second videos. This is a huge transition from the previous 15-second limitation, and it creates a plethora of new opportunities for those who want to make the most out of a minute, which at first may feel like an eternity due to the substantial jump in time difference.
The update has already begun rolling out for certain influential users, but in the coming months, 60-second videos will be available for all, and it's important to be ready for the day when the update arrives. Here are four ways you can take advantage of Instagram's new longer video option as an artist.
1. Extended music video teasers
Instagram has become a common location to post quick-strike video trailers. With the 60-second ability coming into play, there's going to be a big push to create longer video previews that will somewhat change the concept of a visual teaser.
When previewing a new video, you don't want to give too much away before the official release, but not leveraging the 60 seconds at your disposal is a wasted opportunity. Be creative and showcase behind-the-scenes footage of a video shoot or even shorten a full track into a one-minute package of the song's climax moment. Sixty seconds may be daunting for those who don't want to be constantly on camera, but Instagram's update will add even more value to being visually creative.
2. Behind-the-scenes content
When deciding to give your fans insight into how a certain song was crafted, YouTube is the first platform that comes to mind as a digital home for your footage. However, this will change upon the widespread access to 60-second Instagram videos. As long as you or someone on your team is talented at video editing, one minute is plenty of time to show viewers how a record was created from start to finish. This is a great chance to share a funny story or any kind of entertainment that ventures beyond the music-making.
3. Live show footage
Ever had a great video of your live performance that cuts off just at the point where the crowd starting going crazy? The answer to this question is probably a yes, and it's been an unavoidable issue for those who wisely post show footage on Instagram. Now, you'll be able to capture the special moments that go on for longer than one may expect. Not all of your fans live where you're based, so giving people the chance to experience a little bit of your live show is important. Make sure either friends or people on your team are taking videos during your live set, and get ready to 'gram!
4. Relatable videos that showcase you as a person
You can highlight virtually any aspect of your life that you deem to be worthy of sharing with the world. Whether it's trips to local landmarks while on tour or celebratory family gatherings, fans appreciate when you connect with them on a human level, and posting visuals outside of the "watch my new music video/listen to my new single" mantra (which gets tiring after a while) is vital when working to develop long-lasting relationships with the people who support you. No one wants to be bashed over the head with marketing every single day, so take a break from the business side of things here and there and remember to also use Instagram as a regular person, not just as an artist.
With great power comes great responsibility, so be wise when choosing to post a 60-second video. The last thing you want to do is bore your fans with a video that contains nothing interesting. Only post 60-second videos when you have a creative idea or an exciting visual story that needs to be seen in full.
If you'd like to stay up to date on this or other Instagram news, we'd recommend checking the press section of Instagram's website for any important announcements – and, of course, make sure you always have the latest version of the app on your phone!
Get more Instagram tips:
Eric Bernsen is a marketing/public relations professional and music journalist who specializes in the genre of hip-hop. You can find more of his work at HITPmusic.com (where he is an editor/writer) as well as HipHop-N-More.com, where he contributes album reviews. Follow Eric on Twitter @ebernsen.