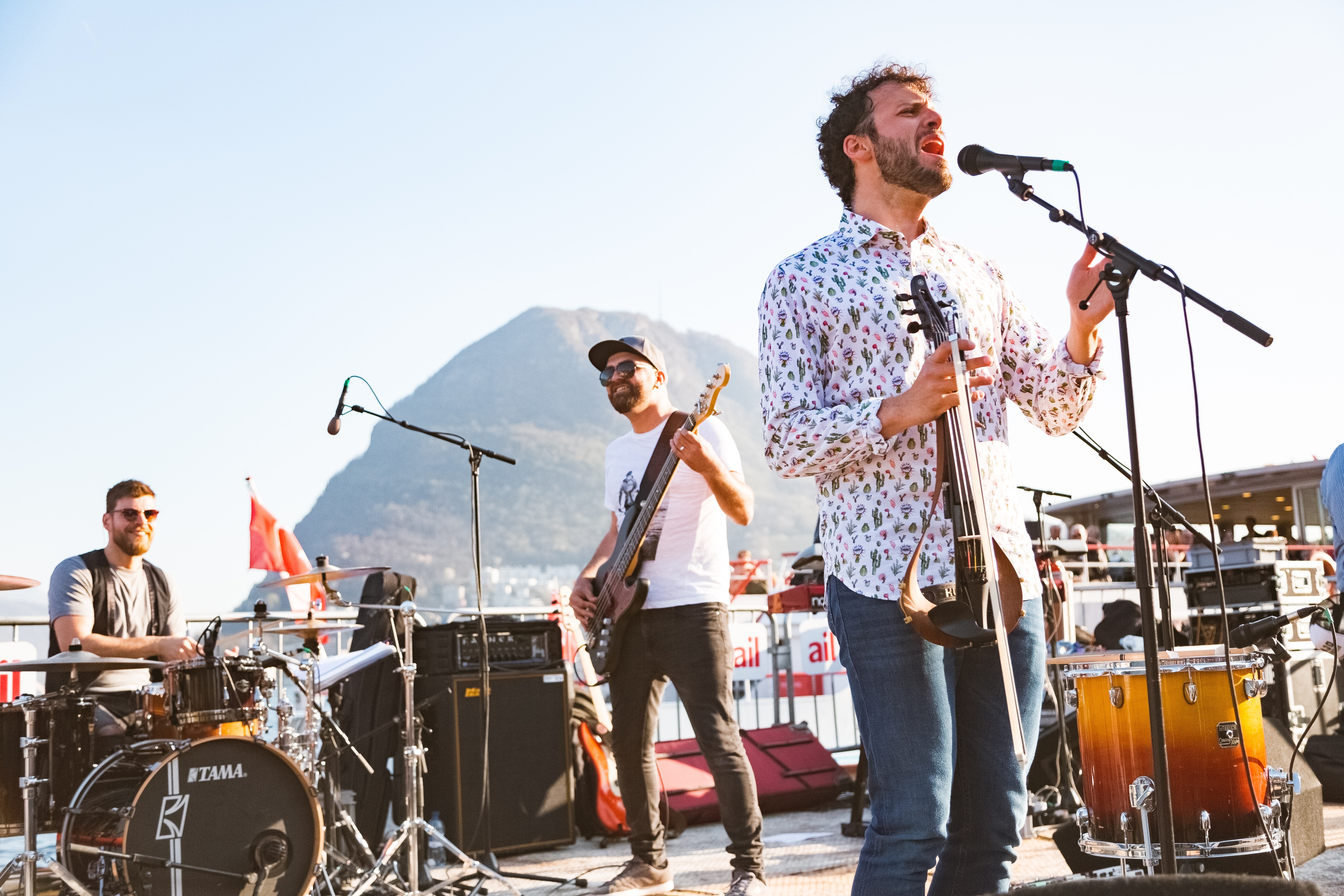 Image via pexels.com
We talk a lot about how to find success as a band — how to book more shows, how to get on more Spotify playlists, and how to engage your fans. What if you're missing a few key components, like band members?
Whether you're just launching a new band or your drummer has moved to Minnesota and left you high and dry right before tour season, it can be incredibly stressful to try and find band members, especially when you're just about to tour, record, or play your next show.
While finding the right fit can take time, it doesn't have to feel overwhelming or like a wild goose chase. In fact, there are five ways to start looking for your new bandmate right now.
1. Facebook groups
There are a lot of really incredible groups out there for just about everything you can imagine, and that includes finding bandmates. Some groups focus on a broader range of topics, but welcome band searches within them, including groups like Music Biz Besties or GBTRS.
There are also some really great location-specific music groups like YEP (which is primarily Nashville based), all the Balanced Breakfast chapters (each with a specific city chapter — just a heads up you do have to attend a meeting in person first to join) and tons of others.
If you can find a music industry group in your city (which you can pretty much find by typing "city name" and "music industry" in the Facebook search and then narrowing it down to results for groups), that's a fantastic place to post for new bandmates, as well as network with other artists who might have recommendations.
2. Other bands and industry folks
Odds are you have at least a few friends in bands in your area, and/or know a few industry folks whether it's at the local venue, music shop, or the coffee shop that hosts acoustic musicians every Tuesday. Let them know you're looking and ask if they know of anyone. Don't be afraid to ask every few weeks in case someone comes to mind.
3. Instagram
Like Facebook, Instagram is a hub for building connections, and it can be a great place to find your next bandmate. There are a few ways to do this, including simply looking to see what other bands exist and play out in your area (and reaching out to them/their bassist/drummer/etc. to see if they know of anyone not currently in a band that might be a fit for yours).
There's also a way to search for artists who have tagged themselves in certain locations around your city like a nearby venue, music store, coffee shop, etc. It might be that they're looking for another part-time gig and your band is the perfect fit.
4. Local studios
Speaking of studios, these can be a great place to find your new bandmate. Sure, a lot of the artists that come through here might be with a band, but they might also be studio musicians who you can either hire for your live show or see if they're interested in being a part of the band full time. Just because they're not currently in a band, doesn't mean they don't want to be. And since studios see so many artists pass through, it can be a great place to find connections and get connected with artists.
5. Sonicbids
Of course, we'd be remiss not to mention our own band finder tool. This is a powerful tool to find musicians in your area and instantly get a feel for their sound, experience, and preferences. You can use this as a way to connect with bands and ask for their recommendations, or possibly even reach out to the artists directly if the band feels like it's part-time or on hiatus.
It can be a bit of a journey to find your perfect band members, but they're out there! You just have to know where to look.
We're just getting started—if you're looking for more, including increasing fan engagement, booking more shows, and securing more opportunities, then join me for my free Masterclass 'How to gain your next 1,000 fans. 3 simple steps that lead to higher engagement, sold-out shows, and life-changing opportunities' on September 18th at 6pm EST.
Next up:
Angela Mastrogiacomo is the founder and CEO of Muddy Paw PR, where her artists have seen placements on Alternative Press, Noisey, Substream, Spotify and more, as well as the Director of Community and Events for Music Launch Co. She loves baked goods, a good book, and hanging with her dog Sawyer.