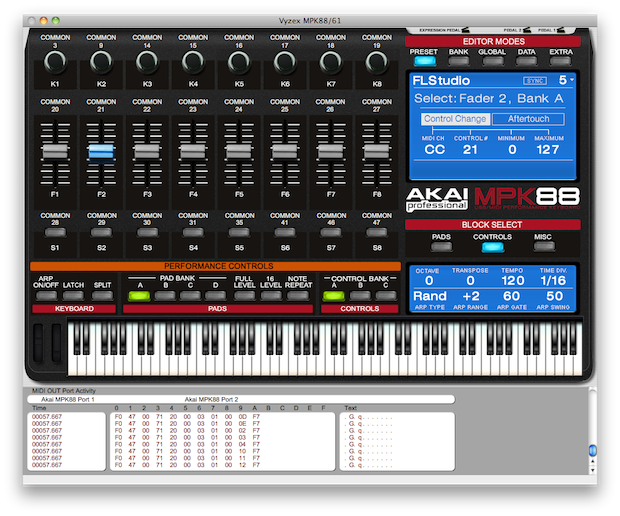 Akai MPK MIDI controller. (Image via Wikimedia Commons)
A Google search for "free VST instruments" yields over 1.6 million results. With a constant onset of new products and releases, it's difficult to navigate your way through all the available options out there. This list was designed to help save you time and energy from downloading low-quality, useless plugins that will only slow your computer down. Try some of the six plugins we've hand selected for you, and let us know what some of your favorites are!
1. Dexed by Digital Suburban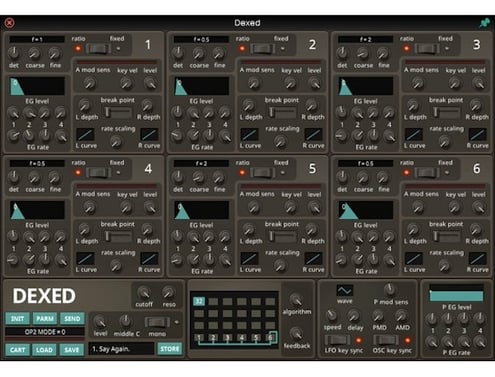 Image via equipboard.com

Dexed is the best freeware Yamaha DX7 emulator available. Hearing side-by-side comparisons, it's difficult to believe the company doesn't charge a dime for the product. With 144 automatable parameters, your sounds can come alive. The plugin is even capable of loading the original SysEx programs for the actual DX7, as well as hundreds of others that are freely available on the web. I'd love to see a more organized classification system for presets, but as far as user definability, this is a must!
Download here.

2. ULTRAkILLER by NOVAkILL

Image via kvraudio.com

This massive-sounding plugin is based on a mix between subtractive and additive synthesis, featuring a mod matrix that allows for hand-sculpted sound design. ULTRAkILLER features standard oscillators and LFOs, but also boasts unique features like the spectral generator and two multi-mode filters with free routing. I'm begging NOVAkILL to enable Apple OS compatibility, but in the meantime, check out ways to run Windows on a Mac. If you're into specific sounds that no one else is using, it's worth the extra steps.
Download here.

3. Alchemy by Camel Audio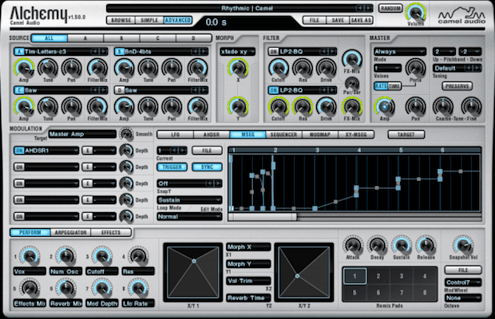 Image via createdigitalmusic.com

I was so sad to see this product discontinued by the manufacturer. However, audiophiles out there have made this now vintage and rare plugin available. While this virtual instrument definitely has a learning curve, the payoff is amazing sounds and textures that can transform your work. The free version includes an impressive number of included sounds in the box, and an awe-inspiring, complex ability to manipulate those sounds to customize them any way you'd like. I love the visual layout of editable parameters, but I wish there was a way to save user presets or create sound banks.
Download here.

4. Synth1 by Ichiro Toda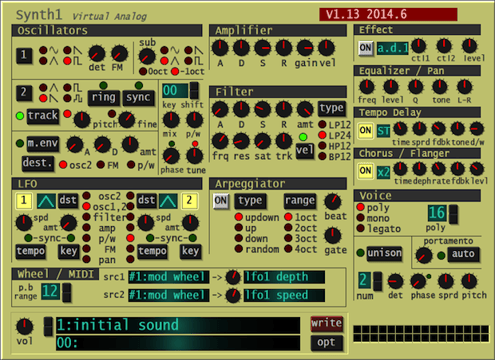 Image via kvraudio.com

Synth1 is a software synthesizer modeled after the Clavia Nord Lead 2. It comes jam packed with two oscillators, FM modulation, ring modulation, sync capabilities, and a highly functional modulation envelope. For live performances, this is uniquely well equipped for live automation with a class-compliant device to control filters, distortion, LFOs, an arpeggiator, tempo delay, and stereo chorus/flanger effects. The only thing I would like to see is added polyphony, meaning more playable notes at once to really mirror the capabilities of a performance device like the Nord.
Download here.

5. Zebralette by u-he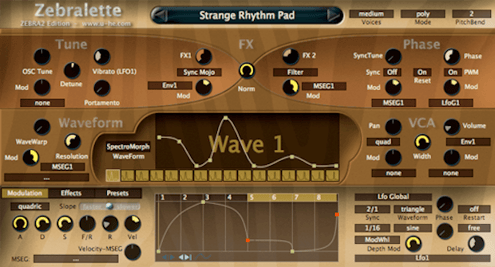 Image via soundgroupie.com

Zebralette is an unconventional synth that produces some very interesting sounds with a wacky layout that takes some getting used to. However, once you get past the somewhat clunky parameters, you'll find a full root directory of built-in sounds and included subdirectories of sounds that are sure to inspire you to branch out.
Download here.

6. Hysteresis by Glitchmachines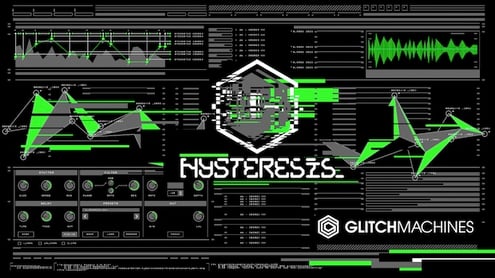 Image via glitchmachines.com
This is more so an effects processor than a DAW instrument, but it can quickly become an instrument if used creatively. If you want to create wild glitch-type effects, then Glitchmachines should be your first stop, and Hysteresis is a no-brainer. It combines a delay with a stutter module to create an effect capable of making robotic timbres and wildly malfunctioning rhythmic patterns. Most good free effects perform one task well, but Hysteresis provides you with an entire toolkit of potential. For video game sound designers or artists inspired by Depeche Mode, I highly recommend this.
Download here.
Next up:
Caleb Hsu is a classically trained musician who studies music production and engineering at Berklee College of Music. People often say actions over words, but he believes words shape thoughts, which govern actions. As editor-in-chief of The Berklee Groove, he enjoys offering a contemporary perspective on music technology and innovation.