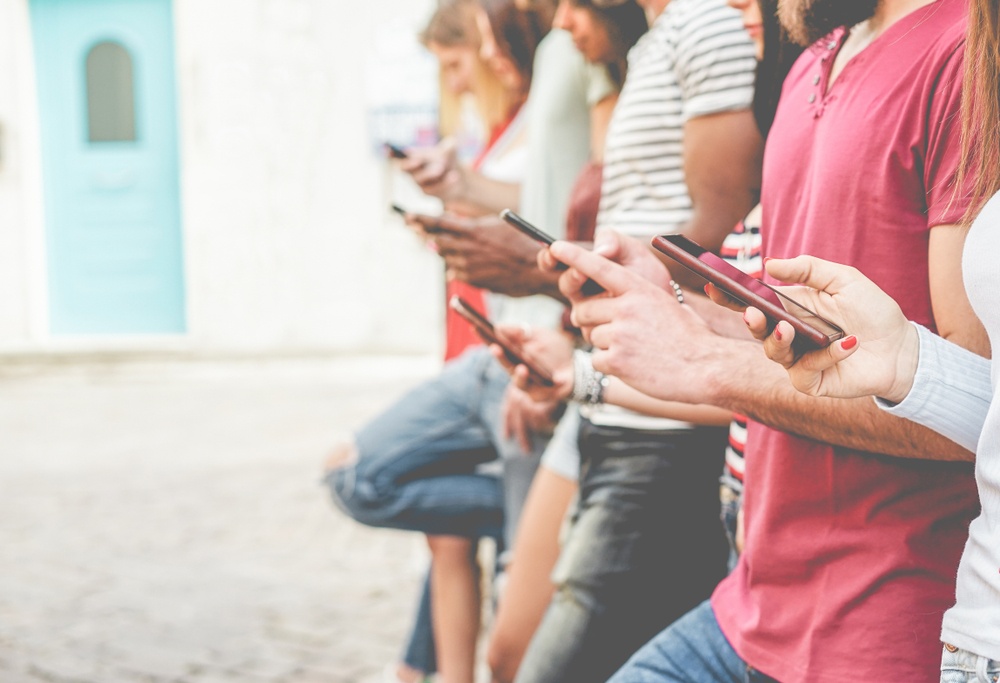 Image via Shutterstock
Do you wish you had more help promoting your music? Do you feel overwhelmed by the amount of work it takes to market your music to new fans? In the third and final part of the series of turning strangers into fans, I'm going to focus on how you can turn music fans into band advocates and music promoters.
In part one I went over on how to strangers into fans. Part two discussed how to turn those fans into purchasers of your music and merchandise. Now, let's look at how we can turn those fans into your promotional team.
1. Create a social media strategy around a specific hashtag
There are a lot of ways you can do this. Maybe you have a song title that resonates with your fans. You could use that title as a hashtag and ask people to post pictures of themselves wearing your merch or listening to your music while also using the hashtag. If it is a song title or lyric that connects with a fan, I highly recommend creating merch with the title or lyric. This will help you brand both your merch and song.
You could ask fans to share your Spotify single on social media and tag you or use the hashtag, and they'll be randomly entered into a contest to win merch or something special that would be meaningful to them. If you've followed the steps in parts 1 and 2, you should also have these people on your mailing list. Make sure you send an email announcing the contest.
2. Create a "board of directors"
Do you have superfans whose vision of your band aligns with where you'd like to go? Ask them if they'd like to be on your board of directors to help get your music out to the world. Speaking from experience, true leaders love to lead in areas they feel truly passionate about. Your board would work with you to set up milestones and agendas for your band. They'd help rally support with new fans, and they'd gladly get the word out about your music to their network. Some people might even call this a "street team".

3. Create a Facebook group for "superfans"
Have a group of superfans who readily share your music and tell all their friends? Create a Facebook group and let them into your inner circle. Share you music in the group before it's released and ask for honest feedback (note: you want honest feedback and not just a lot of slapping on the back). Create this community based on similar interests, and ask your fans if they have ideas to promote your music. And always, always, reward those who participate.
4. Make it a game
Create a rewards system for when fans post about you on social media and share your music. Once so many points are earned, the fans can win merch, tickets to your show or maybe even a house show. This can be a bit time intensive, so I recommend having a group of people you trust to help facilitate it.
These are just a few ideas of how you can get the ball rolling with fans promoting your music. What's the next step you can take to bring your fans onto your promotion team?
Read the first two parts in this series:
Janelle Rogers began her 20-year music industry career working for SXSW Music and Media Conference. She then went on to work for BMG Distribution for 10 years in the alternative music department where she championed bands like Kings of Leon, Ray LaMontagne, The Strokes, Belle & Sebastian, and The White Stripes. In 2002 she launched Green Light Go Music PR as a haven of honesty, integrity, and passion for underrepresented artists and labels. She has since been named Mentor of the Year by the University of Michigan, Dearborn, appeared as a panelist at NXNE, and been an official SXSW mentor.