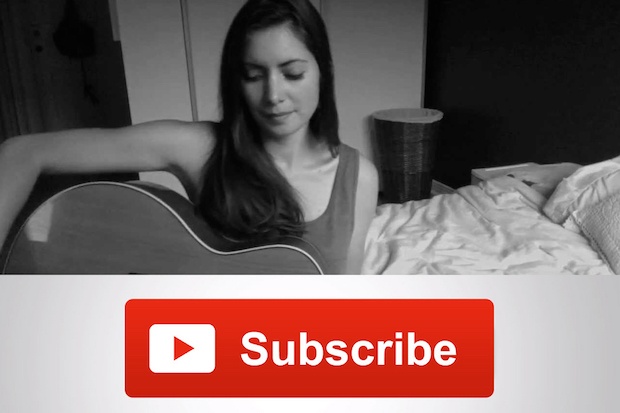 Image via flypaper.soundfly.com
This article originally appeared on Soundfly.
Maintaining an energized fanbase is one of the foundations for success as an indie musician — and if you're active on YouTube, turning those fans into an engaged subscriber base is critical. YouTube is essentially free marketing! And even better, it's a platform that can bring you all kinds of incredible opportunities.
What many musicians don't realize is that video can be utilized in so many more ways than just uploading music videos once or twice when you release an album. Video is one of the most electrifying and satisfying mediums through which we interact with our fans. It's like a rolodex of visual memories to attach to music.
No matter your genre, every artist can benefit from the results of spending a bit more time thinking through a YouTube strategy. But growing and building a digital kingdom can still sound like a huge daunting task, so here are a few tips that should help to point you in the right direction. This is my bedrock checklist for tackling YouTube.
1. Post regularly
I can't stress enough how important it is to keep your channel active and up to date. If you don't have a new video up at least once a month, people will forget about you and quickly lose interest. The social media world is fast and unforgiving. Don't fall behind!
At the same time, these posts can be simple, quick, and just a heads up for what's to come. Keep up the buzz by posting at least once a month, and watch your viewership and subscriber numbers rise!
2. Give us more
Your videos instantly show us who you are, what your style is, and what your music sounds like. It's important not only to give us music videos, but also day-to-day stuff to show us that you're actually a human! People love to watch behind-the-scenes action, so that they can relate not only with your music, but also to who you are as a person on a deeper level.
So try to incorporate videos like interviews or vlogs to let us into your life and make us feel a part of something bigger. Demystifying your music-making process can lead to tons of engagement – just look at the comments section on this video!
3. Keep your branding consistent
Whether it's the color palate, photo filters, or even the fonts you've chosen, branding is the face of your music. It's important to have unified branding throughout all of your social channels and videos. Keep it consistent and clear so that your fans can recognize your brand instantly when they are browsing on the web.
Also remember that thumbnails are key. Uploading a catchy thumbnail is ultra important to getting viewership and subscribers. It is the thing that stands out the most in terms of branding on your channel and videos, and will be the one thing that determines a click and view, or if they decide to scroll right on by.
Branding-wise, there are a lot of great examples out there, but one of my favorites is Brett Domino. His style is consistent and his "character" is entertaining each and every time. So when fans tune in, they expect a high-quality video, a hilarious song, and a compelling set of curious twists and turns. Weird works on YouTube, so get creative and silly and show your true colors wherever possible!
4. Talk to your fans and respond to comments
Realize that when people leave a comment or message on your channel, they're taking time out of their own day to reach out to you. When you don't answer, likely they'll either feel hurt or forget that you exist and move onto the next channel.
Instead of allowing them to forget about you, why not send a quick reply to thank them for their comment? This will undoubtedly make them feel like a part of your community, and once you get big enough, maybe even starstruck. And that's what you want! You're building a community of people who believe in you. Reply, befriend, and remember that you're human just like everyone else.
One of the coolest things I've seen lately is when Guster found out that one their fans had uploaded a cover video of their song, and despite how well done it was, it only had three views. So the band decided to help them out and make a cover version of their cover version of Guster's song "Diane." That kind of direct-to-fan engagement can make a lifelong impression on your audiences and solidify their support for you.
5. Link your social networks
Although it sounds basic, linking all of your social networks is a hugely important step in growing a subscriber base. Making your YouTube channel easy and accessible on every platform or website that you are on is a great way to drive traffic and gain new subscribers.
I can't stress enough how ease of access can make or break you. Slap your channel link all over your website, Twitter, and Facebook accounts, and make your content only one click away. The easier the links are to access, the more traffic you will get, and more traffic equals more subscribers.
If you've been thinking about trying to grow a subscriber base, then you're only a few steps away from achieving your goals. Also, if you haven't started a channel yet, start now! What are you waiting for? Don't miss out on potential opportunities to find new fans. Invest in your music career, and start building up that following one comment or click at a time. You'll be well on your way in no time.
Next up:
Jessica Allossery is a free-spirited indie songstress. She taught herself guitar eight years ago by watching videos online, and has since earned nearly six million views on YouTube with her unique cover songs and originals (@jessicaallossery). She is always connecting with her fans from all over the world and doesn't let a day go by without sharing a new video, photo, or idea to show her appreciation as a modern-day indie musician.