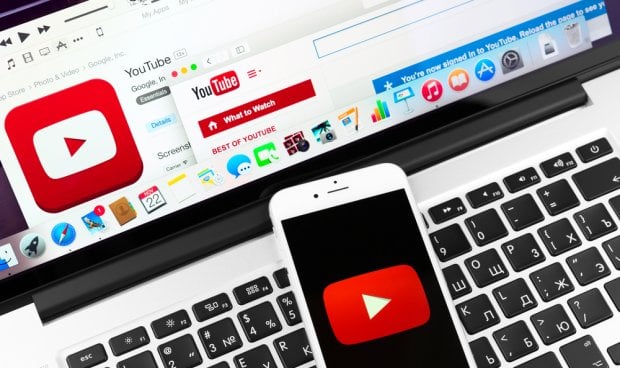 Image via shutterstock.com
A version of this article originally appeared on The DIY Musician Blog.
When are your fans most likely to view your latest video? Channel Frederator, a network of animators, recently shared some interesting data (compiled from over 1,300 YouTube channels) that shows when it's best to post new videos to YouTube based on highest and lowest levels of audience engagement – broken down by hour, day, week, and month. (In this case, "best" is based on those channels' viewers.)
According to the report posted on TubeFilter.com, the best hours (EST) to post a new video on YouTube are:

Image via tubefilter.com
And the best days? Thursday and Friday!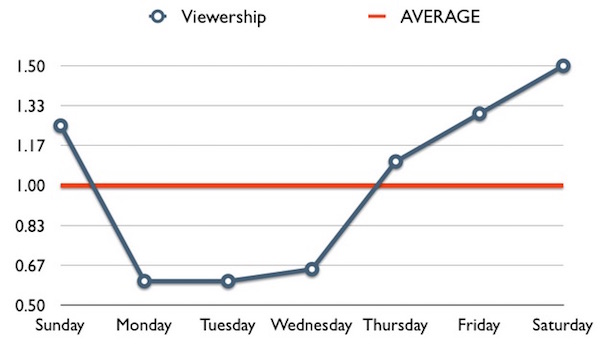 Image via tubefilter.com
Check out TubeFilter.com for even more YouTube viewership stats plotted out on a month-by-month calendar, including the best and worst days for advertising dollars.
Have you experimented with different days and hours for posting new videos? What's worked best for you? Let us know in the comments below, and check out these articles to learn how to get your videos viewed:
Chris Robley is an indie-pop songwriter whose music has been praised by the LA Times, NPR, the Boston Globe, and more. His poems have been published or are forthcoming in Poetry magazine, Prairie Schooner, Boulevard, and others. Robley is also the editor of CD Baby's DIY Musician Blog.