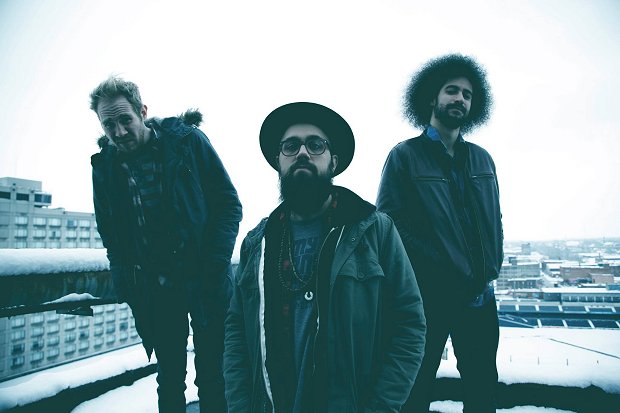 Photo courtesy of the artist
Every year, more and more festivals are popping up. Bands like My Morning Jacket, Hundred Waters, and moe. are even hosting their own. Independent artists can thrive on festival stages, as their music is exposed to thousands of new listeners and their name is pushed by big-name bookers. For soulful New York rockers Wild Adriatic, working their way onto the festival circuit has been one of the biggest catalysts for their music career.
Like every other band out there, they've experienced their fair share of bad shows, last-minute changes, and rejection. But by persevering, they've come out with a strong ability to successfully book slots at some of the most legendary music festivals throughout the country, put on great sets, and champion new connections. Here's some firsthand advice from Wild Adriatic on breaking into the festival scene as an indie act.
Through Sonicbids, you've landed a ton of major festival gigs, including SXSW, Bonnaroo, CMW, and Gathering of the Vibes. How crucial have those slots been to your music career thus far?
I think festival slots are pretty hugely important for a band like us that's focused on steadily growing our touring game. On top of the exposure to potentially thousands of fans at the show, our name is pushed everywhere by these festivals for advertising, in the press, etc., and that all adds up when it comes to building a name that people recognize and respect. The resume-building factor of playing these major festivals is insanely helpful. We see growth in every way each time we play a festival, be it via social media engagement, increased music sales, or bigger crowds at subsequent shows.
[Secrets to a Successful Festival Performance]
Most recently, you were selected to play Bonnaroo 2015. What was the process for that like?
First of all, freakin' Bonnaroo, man. I never thought I'd even be able to go to a festival of that size, let alone play music at one! It's likely the closest we'll get to a Woodstock for our generation, so it's insane that we'll be there.
The whole process with the March Madness-style bracket was crazy. Honestly, at first we almost backed out because we usually avoid contests that are associated with music. However, we had that moment in the van where we were realized that if there's anything that's worth being super annoying on the internet about for a few weeks, it's the chance to play 'Roo. So we did it. We pushed it so hard, made constant posts all over social media, texted and called friends and family, reached out to all of the bands, newspapers, TV stations, and radio in our area, and rallied pretty much the entire damn Northeast around us by the end of the contest. It was insane to watch happen, and I think it's a true testament to the hard work we've been putting in the last few years. It seems to be paying off in a great network of friends and fans that we're very, very lucky to have.
What are you doing to prepare for such a renowned festival?
To prepare for Bonnaroo, we went and played Summer Camp Festival in Chillicothe, IL, with moe. and Umphrey's McGee. We bought bandannas to keep the dust out, ran around the dust bowl, and danced our faces off to some great bands like moe., Turkuaz and Twiddle, and Karl Denson's Tiny Universe. I feel sufficiently prepared to get to the farm and start giving out some hugs to all the new friends who've reached out to us and are excited about us coming to the festival.
Have you ever faced any bad situations at festivals, such as an inconvenient set time, gear problems, or travel issues? How did you handle it?
I think most bands who are playing festivals have to face all of those situations at some point. It's almost a rite of passage, and it certainly helps to weed out the cats who can't hang.
Inconvenient set times are a way of life at these things sometimes. Someone has to play at 11:00 a.m., ya know? Someday it'll be you. But we've also played at 2:00 a.m. to an empty, pissy-smelling room in the dead heat of summer in the South. Even then, the policy remains the same. No matter if there's 10 or 10,000 people, we have to give our energy to the people who went out of their way to come see us play music.
Gear problems and travel issues require patience and calm. Festivals are typically high-stress areas, especially when trying to get on and off stage in a timely fashion, using unfamiliar gear, or just the stress of sound guys having to work a 14-hour day and change over eight bands who all have diffferent temperaments and requirements. It's best to be the band that's unflappable. Whatever comes our way, we roll with the punches, and typically with a smile on our faces. Getting stressed out has never helped a situation for us, so we embrace it and hope for the best.
What's the number-one lesson you've had to learn the hard way about playing festivals?
Promote, promote, promote. If you play on Sunday, get there on Thursday and camp around the festival attendees so you can make friends and spread the word. You basically have a weekend to create a new community of friends and fans. We bring extra merch to give away. Lighters are great handouts and people really appreciate it when you're genuine about it. We don't give away hundreds of things, but when we meet someone cool, we give them a shirt and a lighter and ask them to help spread the word.
Out of all the Sonicbids gigs you've been selected for, which festival has been your favorite and why?
Our favorite gig we've gotten through Sonicbids has to be Gathering of the Vibes. It was our first major festival playing the main stage, and it sort of woke us up to the potential of pushing our band harder towards the festival market and integrating with more funk and jammy rock bands to pair up and corner markets. Most festival attendees we meet are true music fans and love most types of great music, so it's really a no-brainer for us. At the time, though, we hadn't pushed much into that realm, and Vibes was just the impetus we needed to work more in that direction.
What do you do to make your Sonicbids EPK and applications stand out to festival bookers?
A few different things. I put a good selection of our music up. I keep our bio updated (although I'm sure now that I've said that, it's probably out of date), our press links updated, and new photos piped in. Professional photography helps. Highlighting the accomplishments, keeping it short and sweet, and not being too pompous about things have gotten us into some great places so far. As for the applications, I make sure to take time reading and answering any questions thoughtfully when there are some.
[Here's What Sonicbids Promoters Actually Care About in Your EPK]
What's the biggest piece of advice you could give to an independent band looking to dive into the festival scene?
It's tough to do, but once you find your way in, it's all about maximizing every opportunity. Be communicative with festival production. Be respectful and responsible while at the festival, and if you can afford to take the time, I highly recommend camping for the whole weekend at a few festivals. They're truly an amazing scene. We've made lifelong friends at the festivals we've camped at, and our first experience camping was at moe.down XV last year. It changed us for the better!
[3 Things I Wish I Knew Before Playing My First Festival]
What's one festival you're dying to play that you haven't had a chance to yet?
Hmmm... My Morning Jacket's One Big Holiday down in Mexico? That's like my dream world. Play a little music during the day, enjoy four or five sets of MMJ throughout a weekend, all in Mexico? Sounds like the best. But realistically, we would really love to play Mountain Jam next year. It's an amazing festival close to our hometown, and it's a big bucket list item for us, being from upstate NY. It's legendary to all of us.
Ready to get your festival on? The deadline to submit to play this year's Gathering of the Vibes, Wild Adriatic's favorite festival experience, is today!