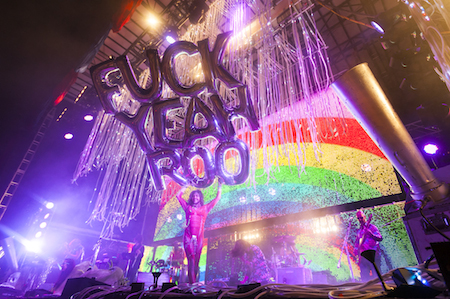 Image via bonnaroo.com
Bonnaroo's 14th Annual Music and Arts Festival is officially on the horizon, taking place June 11 to 14, 2015 in Manchester, TN! This year's lineup is arguably one of the best yet, featuring Billy Joel, Kendrick Lamar, Mumford & Sons, Deadmau5, My Morning Jacket, Childish Gambino, Spoon – and most importantly, two spots reserved exclusively for Sonicbids artists!
Interested in playing one of the biggest and most buzzed about music festivals out there? There are two ways to get on board:
Bonnaroo Battle of the Bracket
Submit to the Bonnaroo Battle of the Bracket for FREE for the opportunity to be reviewed by a panel of expert industry curators, including Jonnie Davis (Senior VP/A&R at Round Hill Music), American Authors, Rick Barker (former manager for Taylor Swift and founder of Music Industry Blueprint), Steve Rennie (longtime manager of Incubus and founder of Renman Music & Business), Grammy Award-winning producer Prince Charles Alexander, Amy Sciarretto of Atom Splitter PR, Steven Smith of Going Off Track and Fan Connection, Janelle Rogers of Green Light Go Publicity, Dave Kusek of the New Artist Model, and more. The top 64 bands will then be entered in a head-to-head bracket competition where fans will vote for their favorite bands in each match-up, taking place March 19 through April 2!
The fan-voted winners will receive a spot in the Bonnaroo lineup plus $1,000 compensation!
Rick Barker shares what he'll be looking for in the submissions he reviews:
Apply by March 8 to be entered into the running! UPDATE: The deadline to apply has been extended to March 10, 11:59 p.m. EST!
Bonnaroo general consideration
You can also apply for general consideration for only $10. All proceeds from this submission fee will be donated to the Bonnaroo Works Fund, supporting regional and national organizations on a mission to improve local arts, education, and environmental sustainability programs in different communities.
Apply for your chance to play Bonnaroo, receive $1,000 in compensation, plus two VIP tickets to the festival by April 17!
Best of luck!