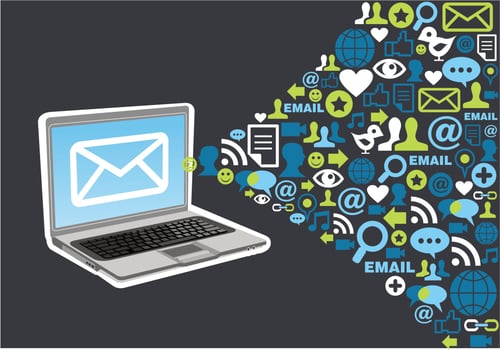 Image via thinkstock.com
When I talk to indie musicians about the roadblocks they're facing in their careers, sending email is usually towards the top of the list. The notion of sending an email to hundreds of people (or thousands, if you're on top of your game) is scary and intimidating.
Questions like, "What if some of my hard-earned fans unsubscribe?" or, "What if no one opens my email?" tend to keep a lot of musicians from really using email to its full potential. And, consequently, many give up on it because they don't see results.
One email every artist will send at some point in their career is the newsletter. The cool thing about a newsletter is that it can serve many purposes. Of course, it's a great way to keep your fans updated, but you can also use it to create a deeper relationship with your fans and even sell some music. Let's take a look at a few key ingredients that make the perfect band newsletter.
1. Be consistent
A newsletter is something that you're going to be sending regularly, so it makes sense to be consistent both in timing and in design. You can send a newsletter once a month, every other month, or twice a year, but whatever you choose, stick with it.
Think about how much content you realistically have to send to your fans. If you're constantly on the road or in the studio with little downtime, you may be able to get away with a more frequent newsletter. But if you're doing music part time, go with something more spread out.
Also, try to come up with a consistent format. Try splitting your newsletter up into shorter topics with headlines instead of one long, rambling paragraph. It makes it much easier to read. Photos can also add interest, but don't go overboard or some email browsers may not be able to open it.
2. Make it personal
As an indie artist, the worst thing you can do in a newsletter is refer to yourself in the third person. It creates an instant disconnect, and even if you have interesting content, it can come across as a promotional message. Instead, use "I" (or "we," if you're in a band), and try to keep the tone conversational. Of course, it needs to be professional, but don't be afraid to let your personality, humor, and passions shine through.
3. Add a subtle offer
Every time you email your list, it's a chance to sell some music. Now, your newsletter should mainly be a tool to inform and connect with your fans, but you can weave in one or two subtle offers if you do it tastefully. What do I mean by tastefully? Well, if you're updating your fans on the new album you're working on, you could throw in, "Oh, and if you're interested in getting it early, you can pre-order it here," with a link. In other words, the offers should tie directly into your news.
[6 Tips to Ensure Your Band's Newsletter Rocks]
4. Be exclusive
Giving someone your email address is kind of a big deal. So if they give you their email, give them something special they can't get on social media. Some options are special discounts; early access to material, tickets, new songs, or YouTube videos; and behind-the-scenes photos, stories, and videos.
5. Go beyond yourself
A lot of times, newsletters can get very self-focused. Of course, the purpose of a newsletter is to keep fans updated on what you're doing, but involving your fans is a cool way to spice things up. As an added benefit, you may get a higher open rate if your fans know they could be featured. Try picking a "fan of the month," or ask fans to send in photos on Instagram and Twitter with a certain hashtag and making a collage of your favorites.
If you want to learn more, you can download this free ebook. You'll learn more marketing strategies designed just for indie musicians, plus a lot of other tips that will help you turn music into your career.
Dave Kusek is the founder of the New Artist Model, an online music business school for independent musicians, performers, recording artists, producers, managers, and songwriters. He is also the founder of Berklee Online, co-author of The Future of Music, and a member of the team who brought midi to the market.