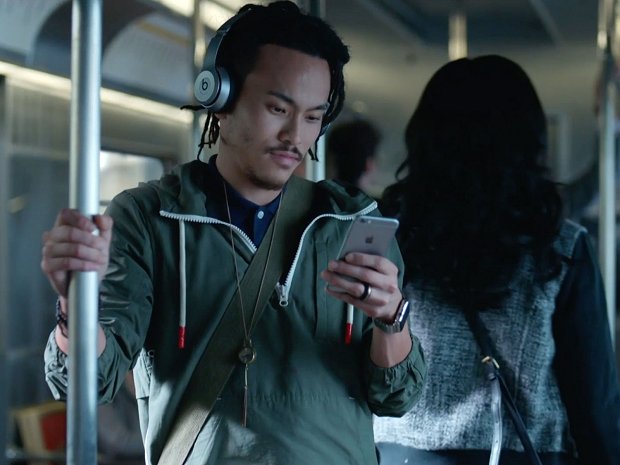 Image via imore.com
Selling music is getting harder and harder these days, and not just because everybody is streaming everything. The music marketplace is more crowded than ever with thousands of new titles being released every week. Writing and recording new tunes is a difficult enough task, but what can be the hardest part of making a living is standing out and telling people – even the biggest of fans – about a new product. Every new video, single, or album becomes a complicated and costly rollout, and marketing all this new music is exhausting. Potential earnings are lost all the time simply because fans didn't realize there was something else out there for them to buy!
A handful of new companies have popped up recently, all with the goal of eliminating the work involved in promoting every new piece of content, and with the idea that true fans are interested in giving more money to their favorite artists than they often have an opportunity to. The following three startups are all offering a way for your fans to subscribe to your content so that you can keep the cash (and the music) flowing.
Formerly Drip.FM, Drip launched officially this past July after some time in a sort of beta stage. The newly named service allows fans to subscribe to their favorite artists, but the company was intelligent enough to know that it's not all about the music. For a certain amount of money, fans can subscribe to an artist's "Drip," which is essentially like a news feed on Facebook or Twitter, but of course much more exclusive. Artists can make their Drips whatever they want, from extremely personal to very professional. A musician is typically expected to share music and music-related content (videos, demos, clips, etc.), but it's more than that. Artists and bands can also share photos, drawings, poetry, whatever they want, making it entirely their own.
The fun thing about Drip is that it encompasses all different kinds of content, and that's what true fans are really looking for. Gone are the days of strict album cycles and publicists managing an artist's image. Now it's all about 24/7 social media presence. People know more about their favorite acts than ever before, and Drip taps into that new mentality.
When I spoke to Drip's co-founder Sam Valenti (who's also behind the beloved indie label Ghostly) as the company launched, he said that Drip was "not really about owning content, but about being a part of a community."
Bandcamp has long been a staple of the indie musician's world, and the company is looking to adapt with the times. After paying out over $100 million to smaller acts over the years, Bandcamp is now getting into the subscription game. The company isn't getting rid of its traditional storefronts, which allowed artists to sell their wares easily at whatever cost they like, but rather it's adding another option for acts looking for new ways to interact with (and monetize) their fanbases.
Bandcamp now allows artists to set up subscriptions for their big fans at whatever monthly or yearly cost they like. The idea is that by handing over a little extra cash, people will have early access to new recordings and merchandise. In addition, Bandcamp will also have a blog for those artists taking part in the subscription model, sort of like Drip.
Patreon is a bit different in that it doesn't just work for musicians, though many have made a good deal of money on the platform. Like Kickstarter before it, musicians have started flocking to Patreon in an effort to make a better living, and as a result, music has quickly become one of the most successful categories on the site.
The name Patreon recalls days when artists had patrons, who would pay for them to create, as opposed to the way it typically works today, where musicians need to make something that they hope to be able to sell after it's created. Instead of buying a new song or album every time the artist releases and promotes it, fans simply sign up to pay a (usually) small amount of money for every piece of content created. This can be a song, an EP, a video, whatever, but the idea is that if someone is truly a fan, he or she will want to support anything and everything the artist is creating.
In a recent interview, co-founder Jack Conte explained the fairly simple idea behind Patreon: "It's crowdfunding on an ongoing basis for a creator. So, imagine it's a subscription Kickstarter campaign that just keeps going. And instead of aiming towards one lofty goal that's thousands of dollars, you're asking for less money more often so that you can keep putting videos or web comics or recipes out on the internet."
Next up:
Hugh McIntyre is a freelance pop music journalist in NYC by way of Boston. He has written for Billboard, The Hollywood Reporter, and MTV, as well as various magazines and blogs around the world. He is also the founder and editor-in-chief of the blog Pop! Bang! Boom! which is dedicated to the genre of pop in all of its glory.