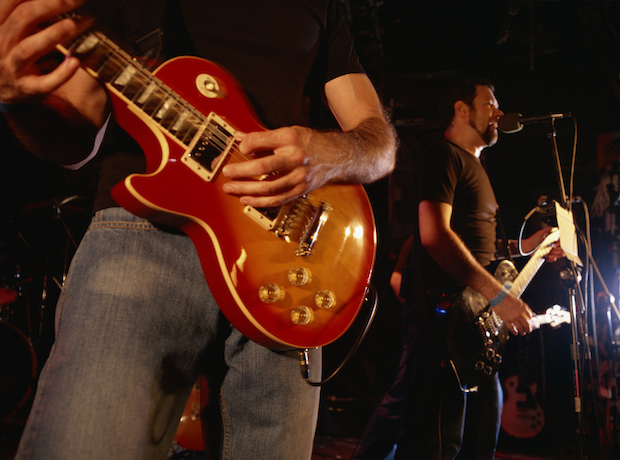 Gigging and touring is the bread and butter for indie musicians today. Playing local gigs on the weekend with a few regional or national tours can provide enough income to get by, but there's a lot more to gigging than performing and ticket sales. The fan interactions, collaboration opportunities, and merch possibilities open up a number of income streams for musicians. Let's take a look at three creative ways you can use the tools you already have available to make more money at your gigs.
1. Break out the new content
Don't let yourself get tied down to a black-and-white release date, especially as an indie artist. You don't need to worry about leaked content like the major label musicians – the more of your music that's out there on the internet, the better. With that in mind, try using new material to your advantage to incentivize fans to come out to your show.
Tell your fans you'll be premiering a song from the upcoming album at a certain show to give them a reason to come out. If you really want to get people talking, choose one show to premiere a few songs or even the full album, but don't tell anyone which gig it will be. This way, if they really want to hear the new songs early, they'll have to come to every show. Of course this only works if you're playing a few gigs in the same area, like your hometown.
With both these strategies you'll be driving fans to buy tickets, but you can also choose to exclusively sell the premiered song or album early. Physical CDs and download cards are both great options.
We've talked about the value of customer feedback before, and playing songs live before they're recorded and released is a good way to improve the song. If the chorus doesn't get the reaction you wanted or the form doesn't flow quite right, you can still go back and make some tweaks before it's officially released.
2. Play the salesman
Merch is made out to be a great moneymaker for indie artists, but a lot of times the merch table can be a rather lonely place with few fans willing to venture away from the fun to check out the CDs and T-shirts. If you really want to make the most of your merch, you need to be out in the audience talking to fans and pitching your products. If possible, carry a few CDs with you and get a card reader like Square for your smartphone or tablet to make transactions quick and easy.
It can be a little awkward to play salesman for your own material, but you don't need to be pushy or showy. The key is to approach your fans like people! Get a conversation going, ask them what they thought of the show or what their favorite song was, and let them know you have CDs and other merch available. If you're not comfortable asking for a sale, go around with an email signup sheet or tablet. An email will allow you to stay in touch and send promotions and offers down the line.
3. Bundle it up
As you've seen, collaboration is one of the best strategies indie musicians can use to reach new fans. Especially during the early stages of your career, you'll often find yourself playing with other bands and musicians, and bundling your merch is a great way to drive sales. Try to work out a deal with the other band in which fans can buy both CDs together for a slightly discounted price. If you're the opening act, this is a great way to use the headliner's influence to get your music in people's hands.
If you can't work out a bundled sale, maybe you could offer one free download. In other words, when someone buys merch from the headliner, they'll also get a free song of yours for free. While it's not a sale, it can help get your music on their radar. Who knows – they may go back and buy the whole album!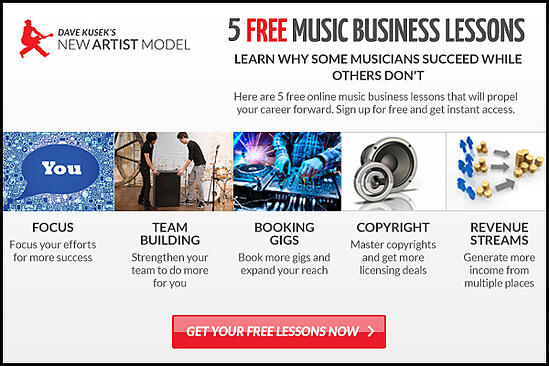 The New Artist Model is an online music business school for independent musicians, performers, recording artists, producers, managers, and songwriters. Our classes teach essential music business and marketing skills that will take you from creativity to commerce while maximizing your chances for success. Get five free lessons from the New Artist Model online courses when you sign up for our free video training series.