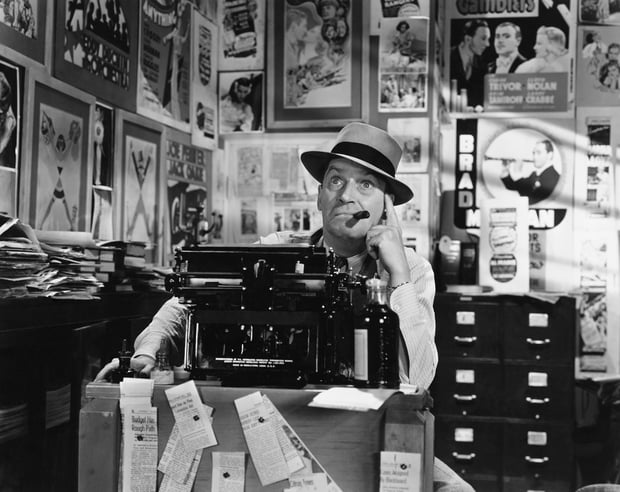 Image via Shutterstock
If you're working on your music publicity campaign for the first time, it can be unbelievably confusing to determine who to contact for what. Maybe you want someone who will premiere your next single. You look at the "contact us" page on the blog's website and see a long list of people. Your first instinct may be to contact everyone until you receive a response. Not so fast. Not only will that aggravate the people you contact, it will also waste your time and potential opportunities in the future with that blog.
Here's a quick and easy cheat sheet of who you should email when faced with a long list of contacts and general confusion of where to start.
1. News editor
News editors cover any news announcements. These are typically album or single release announcements, major tour information, or a general news announcement they feel is newsworthy. This is also often the person who handles premieres at an outlet. You'll need to look at the site under the news section to see what types of bands that person covers. If you're a small band and he or she only covers major artists, you're better off looking at another contact.
2. New music editor
The new music editor is much like the news editor, except his or her sole focus is on music and, as the name implies, only newly released material is of importance. You would handle this much like you would the news editor.
3. Managing editor
The managing editor assigns the news stories to the staff of writers or editors at the outlet. This person is a great resource if you find a writer who could be interested in your band but can't find the contact info to reach out to him or her. The managing editor should also be a last resort after you've already reached out to the appropriate section editor (news, reviews, singles, etc.) or writer.
4. Features editor
The features editor handles the music features or columns that would involve an interview with the band. More often than not, features are focusing on buzzing and established acts, so, much like the news editor, you should look at the site to see if a features opportunity exists for your band. It's often clearly stated in the feature if it's an emerging artist-type feature.
5. Music editor
The music editor oversees everything in the music section. This could include reviews and singles. It could also include premieres and news if there's not a news editor. This person is often the best person to contact about a music release at a media outlet.
6. Reviews editor
The reviews editor handles album or EP reviews and would be the best person to contact if you want your album or EP reviewed.
7. Singles editor
The singles editor handles single reviews or MP3 posts. If you're releasing a new single and want to see it posted or reviewed, this is your person.
8. Calendar editor
The calendar editor is responsible for upcoming show listings and show previews.
9. Writer
The writer at an outlet is solely writing articles. You should look and see what style of music that person covers and whether you're a fit. If you can find the contact information, this person can often be a great starting point to pitch. This is because the writer may not be as inundated with requests as an editor and you're able to make your pitch more personalized.
Before contacting anyone at a blog, you want to start by making sure the blog is right for you. If you're hip-hop and trying to contact a blog that only does folk, no matter who you contact at that outlet, they won't be interested. By targeting the right outlet and the right person for what you're requesting, you'll exponentially increase your chances of interest and coverage.
Get more tips for pitching the press:
Janelle Rogers began her 20-year music industry career working for SXSW Music and Media Conference. She then went on to work for BMG Distribution for 10 years in the alternative music department where she championed bands like Kings of Leon, Ray LaMontagne, The Strokes, Belle & Sebastian, and The White Stripes. In 2002 she launched Green Light Go Music PR as a haven of honesty, integrity, and passion for underrepresented artists and labels. She has since been named Mentor of the Year by the University of Michigan, Dearborn, appeared as a panelist at NXNE, and been an official SXSW mentor.