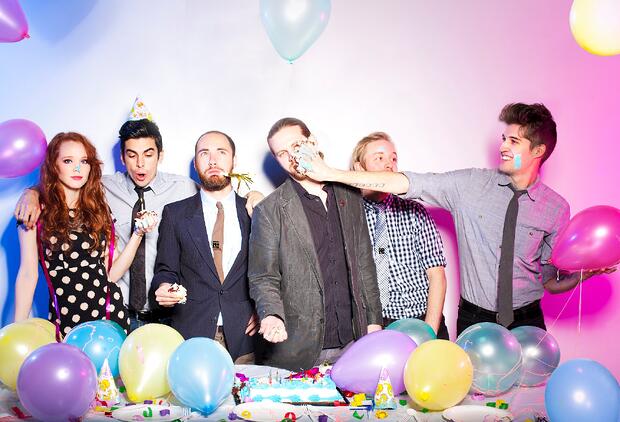 Royal Teeth. Photo credit: Zach Breaux.
We recently announced that Royal Teeth and Black Pistol Fire were the Sonicbids bands performing in two coveted spots at next month's sure-to-be-awesome Bonnaroo. Flaming Lips frontman Wayne Coyne and industry icon Billboard magazine selected the two from hundreds of applicants, choosing them for their unique sounds and style. Because we're so pumped about their opportunity to perform in front of such an amazing crowd, we chatted with both bands about the upcoming experience.
Well guys, how do you feel knowing you'll be onstage at Bonnaroo pretty soon?
Black Pistol Fire: Unbelievably excited! Maybe the most excited we've ever been about a single show to date.
Royal Teeth: We are so excited. It's pretty insane to share the bill with so much talent.
Have you ever been to past Bonnaroo festivals?
BPF: Why we're so excited about this show is that we have been to the festival before. We've actually both been on two separate occasions as patrons. There are so many great festivals, but Bonnaroo stands out to me for two reasons: number one, they usually have the most incredible lineup. And number two, it's in the middle of nowhere and people are forced to get a little out of their element. If you're going there, you're looking to have a killer time and really let loose in this crazy, magical world of non-stop and diverse music. I've seen some of the best shows of my life there.
RT: We haven't! This will be our first time.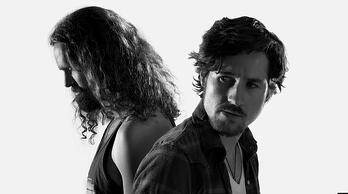 Why did you decide to apply with Sonicbids to play the festival?
BPF: It seemed like a great idea to get to Bonnaroo this year. We figured, why not? And it paid off!
RT: We had a small gap in between a few other shows we have, so we figured it couldn't hurt. We have always loved Sonicbids so we knew if we were chosen, we'd be in good company.
What advice would you give to other bands hoping to score similar gigs?
BPF: Patience is key. Nothing happens overnight. I can only speak for our situation, but it has taken a long time to build what we have. First, you have to work on the music. That is the most important thing after all. Work on your songs and your performance and start to build a following — which will take some time. Set short term goals and accomplish them!
RT: Work hard and put yourselves in every possible position to succeed. We are a hard-working band, so it feels very gratifying to be chosen for an amazing festival like this.
Any thoughts on the fact that Wayne Coyne and Billboard personally selected you guys?
BPF: It's pretty amazing! Wayne is an incredible performer and such an influential figure in alternative music. And Billboard is a publication that I've known about since I was 10 – [it's] so influential and very well respected. We couldn't be any happier!
RT: We can't thank them enough. It means the world that we get to do what we love for a living. It's even crazier to know that other people connect to it, so an opportunity like this is just another reminder to keep doing what we love no matter what. We want to thank them for that.
Catch Royal Teeth at Bonnaroo on June 13th at noon, and catch Black Pistol Fire on June 15th at 1:30 p.m.