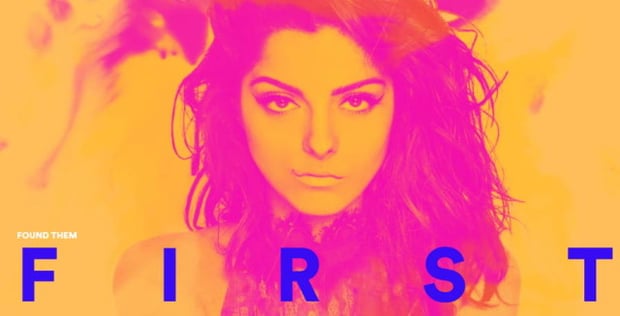 Image via ubergizmo.com
This article originally appeared on The Daily Rind.
Spotify recently launched a new dedicated site to enable music lovers to see which artists they had listened to before everyone else.
The site, which Spotify is calling "Found Them First," is a standalone site that users can connect to their Spotify account in order to uncover what music they discovered "first." (Go tastemakers!)
While the site is dedicated to up-and-coming and just-broken artists, some ground rules were created to determine which artists were eligible and which listeners would be considered to have "Found Them First." At the moment, Spotify has set the boundaries of breakout artists as those who've accumulated 20 million+ streams and seen growth of at least 2,000% from January 2013 to June 2015. Fans, on the other hand, must have been within the first 15% of listeners for a certain artist, with the site creating a breakdown by percentile for each artist the listener heard first.
Speaking of the purpose of the new website, Jackie Jantos, VP of Creative and Brand Strategy at Spotify said, "We love creating fresh ways for people to interact with music. This experience is an ode to the fans who truly love discovering new artists. […] Users are rewarded for listening early on, and earn some bragging rights. Of course, if you haven't discovered any new artists early on, and want to, Spotify can help you with that!"
In addition to showing what artists you've found first, the site also generates a playlist of similar artists and suggested listening. In this capacity, the site acts as another method for music lovers to discover new music, similar to Spotify's Musical Map of the World or the recent Spotify Now and Running.
How all these new features will impact music streaming or listener behavior remains to be seen, but Spotify continues to be inventive in finding exciting ways to experience and interact with music. These can only benefit artists and the music industry as a whole.
Related:
John Grover-Roybal is the coordinator for YouTube rights management at The Orchard.