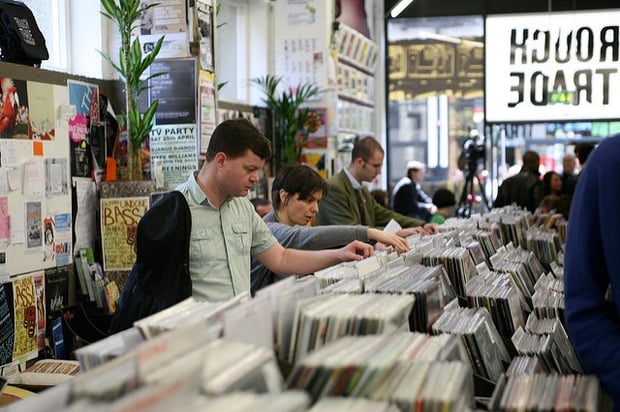 Photo by Spencer Hickman via Flickr / CC BY 2.0
There are a lot of ebbs and flows throughout the year, which can create chaos for a band attempting to release an album. How do you know the best time to set your release?
I'm here to help by giving you a monthly guide. My forecast for 2017 and early 2018 are based on what happened in 2016. These are always subject to change based on a variety of factors. For instance, in 2016 the election took over media's lives in October and November, which made it more challenging to secure coverage unless a band was making a political statement.
Next year, being an off election year, those two months shouldn't have the same problems. CMJ Music Fest typically presents problems in October, but since the festival's future is up in the air I expect October to be slightly easier than years past.
You'll also notice I start the year in March. This is because if you're just starting promotion for a January/February release, you're already setting yourself up for failure since, in most cases, you'll need three months lead time to gain attention of a media outlet.
March
Avoid a March release date unless you're already established and are playing SXSW. Otherwise, you stand a great chance of your album being overlooked by the sheer amount of email media receives at that time.
Although I've seen media's focus on the festival lighten up in the past two years, this is one of the most competitive months for releases and an established band will almost always take precedence with coverage.
April
A lot of established indie bands are still releasing records, so if you plan to release an album wait until after the middle of April when things thin out a bit and editorial opportunities open up.
May
This is a great time to release a record. Most of the established indie bands have released their albums in March and April, and it's right before the festival season so there are opportunities for coverage without a lot of outside interference.
June
Summer months have proven to be more challenging for emerging artist releases due to festival season. If you release in June, shoot for the first two weeks before the season is in full swing. Better yet, work on booking festival dates to help raise awareness for your release in the summer months.
July
July is in the midst of festival season, so unless you're playing festival shows or are booked on a tour with an established band, avoid releasing an album this month.
August
Festival season is coming to a close toward the end of the month, so it's recommended to wait until the latter half to release your album. Unless of course, you had August festival dates booked in May.
September
Typically, September presents challenges due to CMJ Music Fest. However, the festival wasn't held in 2016, and if CMJ doesn't return in 2017, September could turn out to be good timing for a release.
October
October is typically a terrible month for independent releases due to competition with releases on credible indie labels and CMJ Music Fest. Again, with the potential cancellation of the festival, it leaves opportunity for emerging bands up in the air.
In past years, I've stated you shouldn't release a record in this month ever. I'm opening this up in 2017 as a potential month to release an album but with great hesitation.
November
This is a month when music critics are at the height of their year-end lists, and it's tough to gain attention as a result. If you do decide to release in November, just make sure you've started the promotion a minimum of four months in advance so you can get ahead of their rush.
December
In the past few years, I've coined December "The Curse of the Best of Lists." I'm now adding December back as a good month to release an album. Although there will be some lingering blogs who are finishing up best-of lists, most have it wrapped by the end of November.
This is a really light month for indie releases, and there's not a lot of activity with publicists, to it can provide a great opportunity to get your music heard by an outlet that's typically too busy to listen.
January
This is a great month to release an album. Media has had a few weeks to take a break and recharge leading up to January, and people are generally ready to dig in with zest and vigor after the holiday break.
That said, it's advised you schedule closer to the middle of the month or later so media has time to get back into the swing of things.
February
I typically recommend releasing an album no later than the middle of the month due to SXSW. However, in 2016 I didn't see the impact of the festival like I have in years past. Therefore, I'm opening the full month of February as a great month to release an album.
Keep in mind that you still need to start publicizing your album a minimum of three months in advance to meet media deadlines and create awareness in advance of your release.
You should have your album mastered and cover art completed before announcing a release date for the simple reason recordings get delayed and art gets reworked. You don't want to rush a release which would be ultimately detrimental to the exposure you could receive.
Janelle Rogers began her 20-year music industry career working for SXSW Music and Media Conference. She then went on to work for BMG Distribution for 10 years in the alternative music department where she championed bands like Kings of Leon, Ray LaMontagne, The Strokes, Belle & Sebastian, and The White Stripes. In 2002 she launched Green Light Go Music PR as a haven of honesty, integrity, and passion for underrepresented artists and labels. She has since been named Mentor of the Year by the University of Michigan, Dearborn, appeared as a panelist at NXNE, and been an official SXSW mentor.