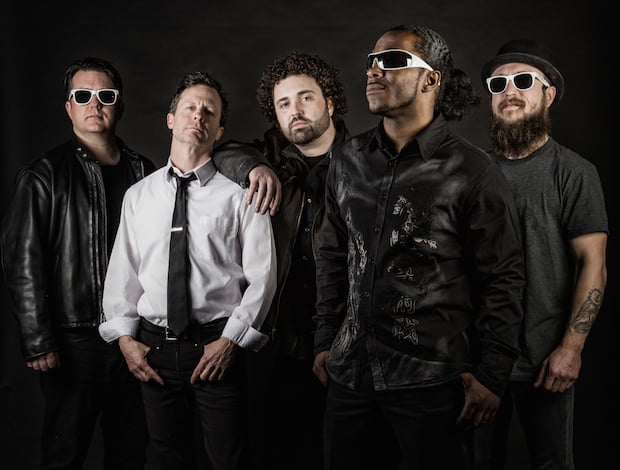 Photo by Marc G. Nader
Detroit-based band The Infatuations pays homage to early Detroit rockers and Motown artists with their energetic sound and DIY approach to music. While staying true to your roots in the music industry can be difficult, The Infatuations are proving you don't need major label backing to begin making a name for yourself. With gigs under their belt like Musikfest and Midpoint Music Festival, the band is continuing their rising success with their own record label, Acid Groove. Now, guitarist Christian Draheim offers advice for other Sonicbids artists on running their own independent labels and shares his side of the journey as part of a DIY band.
What was the key to making the jump from a local Detroit band to a regionally touring band?
We were ready to make the jump. We put in a lot of rehearsal time, and we were strategic about taking shows that gave us the maximum exposure and playing a lot of festivals and special events that would use us in their marketing efforts leading to TV, print, and radio coverage. That led us to carrying a pretty high profile in our hometown and releasing our first full-length album that was better than demo-quality. Having a quality product and a complete Sonicbids EPK helped us get into festivals like Musikfest in Pennsylvania and Midpoint Music Festival in Ohio, and it was great at helping us obtain press, too.
Why did you decide to start your own label, Acid Groove Records, rather than seek out an existing label?
There's no point in waiting for a label. Just take action, and if a label can come along and help at some point, that's great, but it's nice to have the freedom to release what you want, when you want to, and how many times or versions you want to. Freedom.
If the opportunity to sign with a more established label came along, would you take it or stay DIY?
We are certainly open to any label that would like to discuss working with us. It would be great to have a support staff working on our behalf so we can focus on making music. Major labels don't seem to get it these days. It's all about star manufacturing versus artist development. They crunch data and don't listen to music. Age and looks are key, and sound can be developed later.
Is the label run by members of your band, or do you have the help of a team?
We run our label and band with some mentor-type of help from friends with major label, independent, marketing, and radio programming experience. One of our friendly mentors was able to help us secure a placement deal, and we are now on the roster of artists with the Platform Music Group (Vintage Trouble, KONGOS) to represent us for music placement and licensing. We are in a similar wheelhouse to Vintage Trouble, and we're friends with Don Was, so we're hoping to see some placement success in 2015.
Do you plan on signing other artists, or is Acid Groove just a way for you guys to release your own music?
The possibility has been brought up, but not until we have an independent label support staff. Just releases from The Infatuations for the time being.
What advice do you have for other Sonicbids artists who are interested in starting their own label? What are the benefits and the drawbacks to consider?
If you're a hustler and self-motivated, start you own label right now. The benefit is that you're not waiting around for someone else to make it happen for you. Don't be lazy; learn and do as much as you can on your own, and you'll know what your project needs from a label, manager, or an agent. Drawbacks: if you're lazy, just wait for a label. Running your own is work – it's fun, but it's work.
Kathleen Parrish is an award-nominated Seattle-based singer and songwriter. Her music, touched with hints of R&B, rock, and jazz, is both versatile and unique. Aside from her music, Kathleen is a freelance journalist. For more info, please visit www.kathleenparrish.com.