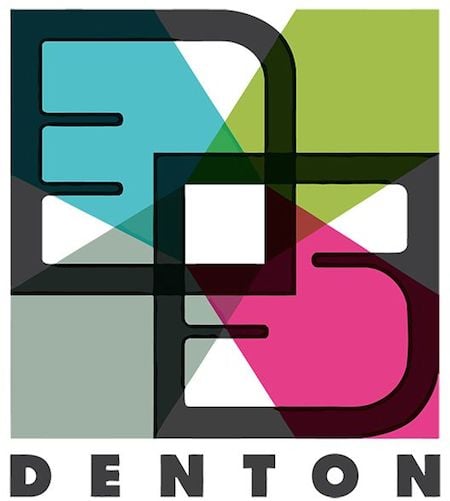 Image via 35denton.com
Have you heard of Denton, TX? It's a colorful city north of Austin with an upcoming music festival called 35 Denton, taking place March 13 to 15, 2015, just a week prior to SXSW. It's earned quite a few cool points over the years with artists like Pat Boone, Roy Orbison, and Sly Stone getting their start at local venues. Denton also boasts more recent, locally grown artists like Neon Indian, Bowling For Soup, and Eli Young Band, plus a top-ranked jazz program at the University of North Texas. (Another fun fact? Denton is the first city in Texas to ban fracking!)
"35 Denton is an act of love for the city," explains Andy Odom, director of social media for 35 Denton. "Music is in the blood here, and 35 Denton is a great way to shine a spotlight on the community that launched those bands and all the local venues that host shows every week."
There are 80 slots reserved for Sonicbids artists at 35 Denton this year, and their booking team is open to all varieties of music. "Hip-hop, country, folk, rock, polka, jazz – it's all here, and we want the festival to reflect that by showcasing the most interesting emerging artists, regardless of genre," says Odom. The proof is in their headliners from previous years, including Mavis Staples, Thurston Moore, Solange, Flaming Lips, and many more.
And in case you needed more convincing, the Denton community is well-known for its warmth and hospitality for everyone involved in the festival.
"We think 35 Denton is a great opportunity because it gives artists a unique place to play (downtown Denton's historic courthouse provides a beautiful backdrop) with an intimate feel, and yet there's still thousands in attendance," Odom adds. "We take pride in how we treat the artists that perform here, and many of them hang out for a day or two with other artists before heading down to SXSW."

Apply for a spot at 35 Denton before December 31, 2014, and take advantage of early submission pricing at only $10!