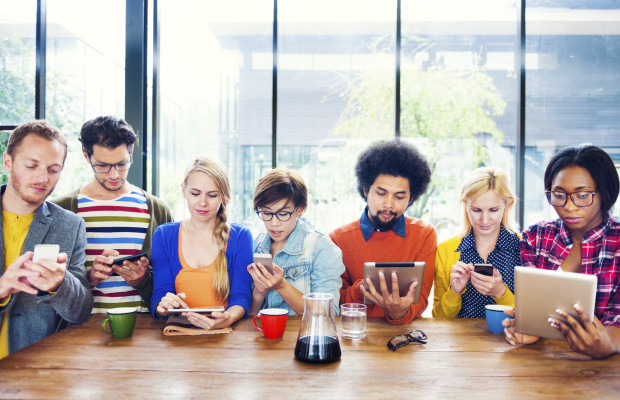 Image via insights.la
Social media can be one of the best ways to get the word out about what you're working on and what you have coming up, but it can also be a tricky medium. There are so many people talking at the same time on sites like Twitter and Facebook, it's becoming increasingly difficult to break through the noise and to have your messages seen. Sure, people may be following you, but these days, even that's not enough to ensure that your posts are taken in by those who really should be absorbing them.
Paying to promote your posts is one of the best options you have to ensure that people hear about your new single, album, or the shows you have coming up. That being said, this form of advertising can really add up, so it's not something you want to use all the time (and there really isn't a need). Save your money for a few occasions in your year when the expense will be worth it, and the money will be well spent.
1. You're releasing a new single
Launching a new single is an exciting time, especially if it's the first from a new album. Kicking off a brand new campaign, one which you hope will last at least a year or so, is important to do right, and the first step out of the gate should be a big one. You should feel confident in your single choice, and you should do everything you can to promote the first release from a new album, as it can help set up the album to be a success. Suggestion: Mention that there's not only new music, but a video as well, as people love visuals.
2. Your album is coming soon
Promoting your upcoming album is also one of the best times to give your social media promotion a boost. The single comes first, so any promoted tweets or Facebook posts around the release of a CD can likely piggyback on previous ads. Do your best to time your advertisements right before your new collection is released or immediately afterwards. It may sound like a pipe dream, but with the way sales have gone in this country, if you do things right, you could end up appearing on a Billboard chart if you play your cards right. Sometimes only a few hundred sales is enough to appear on certain rankings, depending on your genre, and your best chance of doing so is in your album's debut week, so don't let the opportunity pass you by!
3. Before a tour begins
While you certainly want to promote the hell out of a new single – and especially an upcoming album – you're likely going to make the bulk of your money from touring, so you really should save a chunk of change for social media messaging around the beginning of a trek. Let your fans know where you'll be coming and when the dates and locations are set. Your big fans and main supporters are likely to snap up tickets as soon as they're available, as long as they know you're on your way.
4. Shortly before you play a certain city
Making sure your fans have seen that you're going on tour is important to do at two very important times (at least): as tickets start going on sale, and right before you come to their town. You may have already shouted out into the void that is the internet that you're touring, but we all know how easy it is to miss announcements online. A few days before you get to a town to play a show, it's a good idea to remind fans in the area with a geotargeted social media post that you'll be there. Not only is it likely that plenty of them missed the first blast, but most people also make plans just a few days in advance, and you've got to work on their schedule if you want them to show up.
[Tour Smarter: Use the Analytics From These 3 Companies (That You Already Know) to Book a Successful DIY Tour]
5. It's been a while
This one may seem a bit silly, since there's already been a lot of promotion going on (if you followed my previous suggestions), but time goes by much faster than any of us would like to admit, and it's incredibly easy to forget to keep fans updated on what's going on. Check your accounts from time to time, and look at when you last made a big announcement or reached out to your followers as a group. Have you not released any new music in a while, or has it been months since your last show? Creating music takes time and touring is hard, so the least you can do is say something to everybody, simply to remind them that, you know, you're still there.
When else do you think it's worth it to spend money on social media? Tell us in the comments below!
Next up:
Hugh McIntyre is a freelance pop music journalist in NYC by way of Boston. He has written for Billboard, The Hollywood Reporter, and MTV, as well as various magazines and blogs around the world. He is also the founder and editor-in-chief of the blog Pop! Bang! Boom! which is dedicated to the genre of pop in all of its glory.