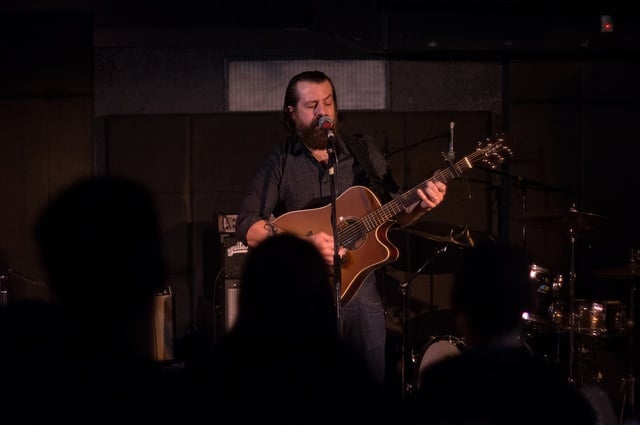 Sean Rowe. (Image via flickr.com)
Let's face it, solo acoustic performances are often boring as hell. Even when talented people are performing, there's a sense of sameness to the them. Ari Herstand wrote a great article recently giving 8 reasons why singer-songwriter shows are typically a snoozefest after being confronted by a journalist posing the question.
I can't count the number of times I've seen patrons walk into a bar or club and groan when they realize a person with an acoustic guitar is onstage. Or get up and leave when someone begins strumming in the corner of a coffee shop. Or, worse yet, ignore the singer while the chatter reaches decibel levels louder than what's coming out of the PA.
One reason I've seen this happen so much is because I've been the person onstage with the acoustic guitar. Over time, I've realized you can't please all the people all the time – many will always balk at the sight of a solo singer/songwriter – but you can please a lot of the people most of the time by taking some steps to help ensure your solo gigs don't suck. Here are nine solutions to keep people interested.