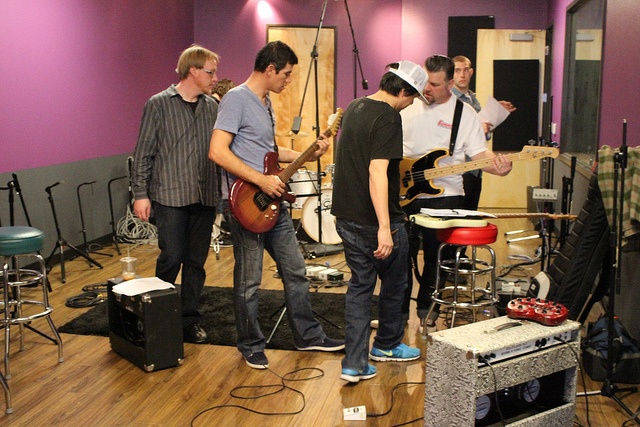 Photo by Pinnacle College via Flickr / CC BY 2.0
Good help is hard to find. It's true whether you're looking for a good computer programmer or a skilled barista. It's also true if you're heading into the recording studio and need someone to help fill out your sound.
Hiring studio musicians isn't just for solo pop stars and mega-famous musicians anymore. As the music industry has become more and more competitive and income sources less lucrative, many talented players are turning to session work to help pay the bills. That means that, depending on where you live, the talent pool is relatively deep.
There are many different reasons you might want to hire a studio player. Maybe you're a singer-songwriter trying to make your vision a reality, or maybe you're a producer and you're looking for a unique sound to really make a song pop, or you're in a band and your guitarist is too drunk to pull off the ripping guitar solo you need. Either way, there are plenty of resources for finding a hired gun.