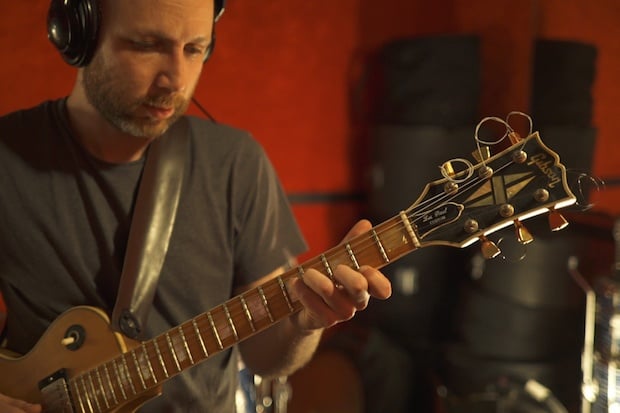 Image via flypaper.soundfly.com
This article originally appeared on Soundfly.
Cranky neighbors. A dearth of suitable space to stack amps. A shortage of cash. There are any number of obvious and legitimate reasons for learning to record your electric guitar tracks direct in. When you get this skill down pat, you'll find the approach delivers a great deal of speed and flexibility without compromising too much on sonic quality.
Nice mics in front of tube amps in good rooms still have their place in the world of recording, but the reality is that great records have been made using the ampless approach – to the delight of thin-walled neighbors everywhere.