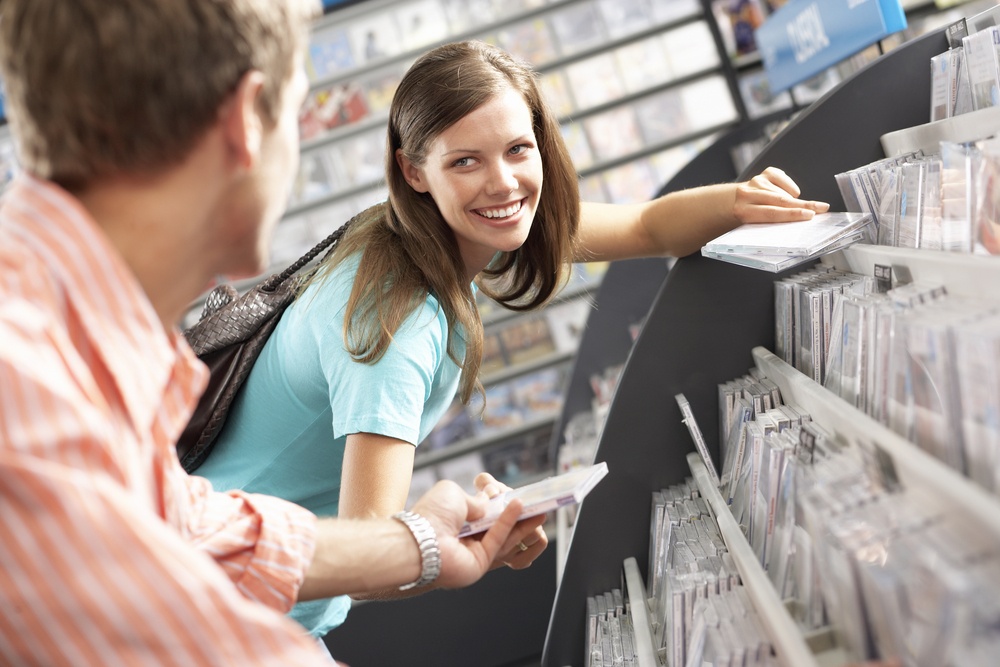 She may be smiling, but this girl's really thinking, "Thanks, but no thanks." (Image via Shutterstock)
As someone who writes about music, I get a lot of CDs. Sometimes they're mailed to me, but the majority of physical albums I receive come when I'm out at a concert, at a meeting, or at a conference. People walk up and hand them to me in the hopes that I'll listen and perhaps feature the artist in some way.
This isn't a "bad" idea in that it makes a lot of sense to give someone music if you want them to hear it, right? Sure, but I have something I need to admit to you: I never, ever listen to your CD. I really don't. I'm sorry you wasted a copy of it, but that's why I'm coming clean now.