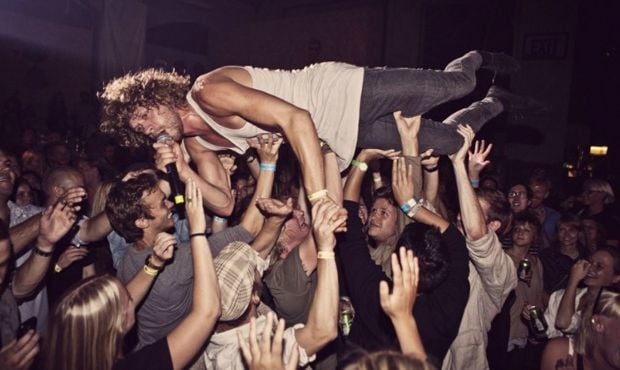 Image via soundcheck.wnyc.org
Well, folks, it's that time of year again! Get your earplugs, tickets, and Instagram filters ready for New York City's best week of independent music, CMJ Music Marathon.
By now you've probably already recieved a few billion Facebook invites to events across the city, and you may be wondering, "Where do I start?" Don't worry, we've got you. While there's no limit on good music to fall in love with and informative panels to learn from, we've managed to narrow down our top picks for this year's CMJ. Feel free to leave a comment below with your CMJ must-sees, and you just might see some of the Sonicbids team there!
Showcases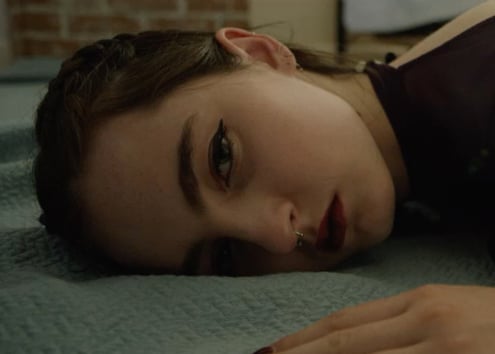 Photo courtesy of the artist
A Los Angeles native, Lena Fayre has garnered millions of YouTube views and Spotify streams, won multiple songwriting awards, self-released two EPs and a full-length album, and was named a "New Artist You Need to Know" by Rolling Stone in 2014. She also actually started her own label, Semper Augustus Records. Be sure to check out this young, booming talent – her angst-filled voice just might choke you up (just don't let your friends see).
Schedule:
10/15: Rockwood Stage 1 @ 2:15 p.m.-3:00 p.m. / Pianos (Upstairs) @ 3:30 p.m.
10/16: The Delancey Upstairs @ 4:45 p.m.
10/17: Cameo Gallery @ 8:50 p.m.
Photo courtesy of the artist
Kevin Garrett is a Brooklyn-based vocal powerhouse who's been turning the heads of megastars like Sam Smith and Katy Perry with his smooth crooning. The Pittsburgh native has spent much of the last decade performing his original work, sharing the stage with James Vincent McMorrow, Emily King, Norah Jones, and Maps & Atlases among others. Kevin recently released his debut EP "Mellow Drama," which set the blogosphere on fire. Trust us when we say that this guy can SING. Don't miss his set before he gets huge!
Schedule:
10/14: The Studio at Webster Hall @ 8:15 p.m. / Good Room @ 10:15 p.m.
10/15: Rockwood Stage 2 @ 9:00 p.m.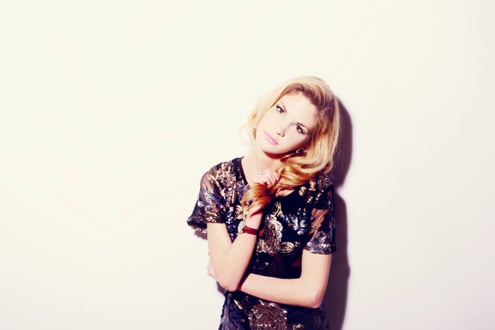 Photo courtesy of the artist
Hailing from South Portland, ME, Amy Allen discovered her passion for music when she picked up the guitar at nine years old, and has since released three solo EPs, appeared on The Voice, and studied songwriting at Berklee College of Music, where she met the "engine" that keeps Amy & The Engine chugging along. With exclusive features on Entertainment Weekly, the Huffington Post, and Teen Vogue, as well as winning the SESAC Young Artist Award, Amy & The Engine is a musical force to be reckoned with – so we reckon you better catch her at this year's CMJ!
Schedule:
10/13: Rockwood Stage 1 @ 3:35 p.m.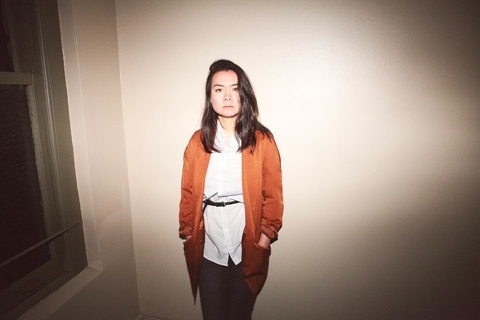 Photo courtesy of the artist
Mitski is a Brooklyn-based singer-songwriter whose third album, Bury Me At Makeout Creek, floored the internet, including the likes of Pitchfork, Stereogum, Billboard, NPR, and Rolling Stone. She's been on tour all over the country, with future international dates across Europe. Mitski's sound is perfect for anyone fascinated with bold character and lyrical realism – simply a breath of fresh air. Just take a listen and decide for yourself! We recommend bringing tissues. ::: tears up :::
Schedule:
10/15: Mercury Lounge @ 8:00 p.m.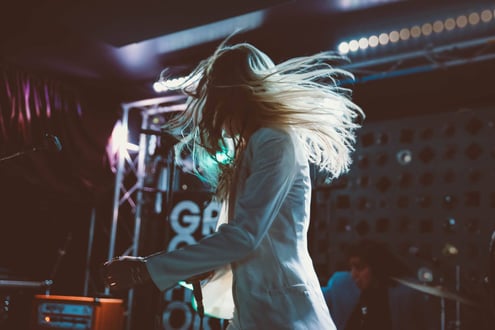 Photo courtesy of the artist
Pop-rock starlet Catey Shaw has been playing in New York City for years now, but below ground. According to her bio, she played a beat-up ukulele for spare change in the subways of New York until her producer, Jay Levine, took her into the recording studio. She gained prominence with her 2014 song "Brooklyn Girls," which went viral and was covered by numerous news media outlets. We're always fascinated with stories like hers, and her music surely speaks for itself. Take a break from the heart-string pullers and dance your butt off to Shaw's electrifying pop rock!
Schedule:
10/13: Pianos (Upstairs) @ 3:30 p.m.
10/15: Rockwood Stage 1 @ 11:30 p.m.
Panels
Andy Seiden, the chair of the Curtis Entertainment Practice, and Scott Englund, the Director of Client Success at FanBridge, will discuss opportunities for sync licensing, social media growth, and how to generate revenue through major streaming platforms. There will be an anaylsis of the pros and cons of DIY marketing, as well as conversation about potential legal issues in social media marketing and sales. This will be a great panel for musicians looking to further understand the business side of music marketing and sales.
10/16: Dream Downtown, The Gallery @ 10:10 a.m.
Pretty much every musician today has a YouTube account for videos, music uploads, and perhaps even a few vlog diaries. A large majority of YouTube is music-focused, and by utilizing artistic-specific tools and content strategies, musicians can reach even bigger audiences. This panel will help you apply industry tools to your online presence and further engage with current and new fans.
10/15: YouTube Space @ 2:00 p.m.
Artist/programmer Charlie Whitney, multimedia artist/designer/engineer Dave Rife, VolvoxLabs Creative Director Kamil Nawratil, and Listen founding partner Steve Milton will gather to discuss how interactive technology continues to grow in the music industry. According to CMJ, the panel will go "inside the creation of DELQA, an interactive installation powered by Kinect, that transformed the music of Matthew Dear." Check out this session for an in-depth look at how technology is taking over the future of music.
10/13: Dream Downtown, The Gallery @ 2:30 p.m.
Next up:
Sam Friedman is an electronic music producer and singer-songwriter based in Brooklyn, NY. His music blends experimental ambience with indie-driven dance music. In addition to pursuing his own music, he is a New Music Editor for Unrecorded and is passionate about music journalism. Check out his music and follow him on Twitter @nerveleak.