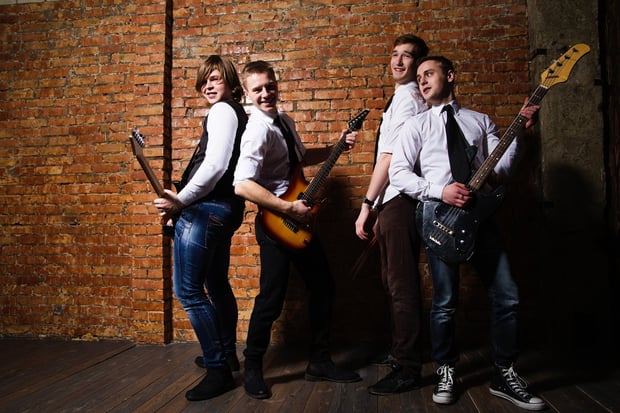 Image via Shutterstock
If you've ever tried to run your own music PR campaign, you know how grueling and downright discouraging it can be. But there are a few questions you can ask yourself to determine if you really want to invest your time into what can be a challenging, but rewarding, experience.
1. Do you have the mental toughness?
I've already mentioned that, most likely, you'll face a lot of discouragement when you're running your own music PR campaign. This could mean sending hundreds of emails and receiving no response at all, receiving a "pass" with feedback that's less than kind about your music, or even a bad review if it does get covered.
It can also mean a lot of great reviews and positive feedback if you don't let the discouragement or negative feedback get to you. Simply remind yourself that bloggers are often overwhelmed, and you may not make it to the top of the pile. Even if they give negative feedback, their opinion is based subjectively on their own personal tastes and experience. Don't take it personally, and focus on all the positive responses along the way.
[Ask a Music Journalist: How Do I Deal With a Bad Review?]
2. Do your expectations match reality?
The best way to manage your expectations with a PR campaign is to have no expectations. When I first started working in music publicity, I sent out 100 emails for my first client and was shocked when I didn't receive a single response.
Even now, after 15 years of doing this, it's not uncommon to only receive a 10-percent response rate on my first round of pitches. My sure bets sometimes pass simply because they can't connect with the music or don't have time to cover.
If you think you're music will immediately catch the ear of Pitchfork or Stereogum because it's so great, then you may be quickly disappointed if you're a band they've never heard. Start with the the blogs you feel would be likely to cover your band to create momentum and give you confidence to keep going.
3. Are you selling the right image?
Do your publicity photos match your style of music? Are they professional enough to be taken seriously? Your band image can often be the deciding factor if a blogger will listen to your band, so you want to make sure it's as strong as it can be.
Take a look at the blogs where you want to be covered. Do your current photos meet their standards? Don't force this to simply cater to the blog's needs, because if you are creating an image that doesn't match your sound, it will also have a detrimental effect.
4. Will you follow through?
A solid music PR campaign begins three to four months ahead of the album or EP release. Ask yourself if you'll have what it takes to continue to follow up and research new angles to pitch week after week.
As I mentioned, we rarely see a response from the first pitch even when we have a relationship. You'll need to be ready to follow up and continue to build the relationships with media for week upon week leading up to your release.
5. Have you made a plan for success?
If you're running a music PR campaign, you should have a plan before you even begin and set your release date. What single will you release and when? Who are you contacting? What's your social media strategy? What do you hope to achieve with your upcoming release?
Still not sure where to start? Take a look at a sample 12-week music PR timeline or the more in-depth paid version including tips and tricks to get your emails answered.
As you can see, a music PR campaign isn't for the weak of heart. Begin your campaign with a mindset of patience, stamina, and resilience. Combine it with a strong plan of action and you'll be ready to run your own campaign.
Janelle Rogers began her 20-year music industry career working for SXSW Music and Media Conference. She then went on to work for BMG Distribution for 10 years in the alternative music department where she championed bands like Kings of Leon, Ray LaMontagne, The Strokes, Belle & Sebastian, and The White Stripes. In 2002 she launched Green Light Go Music PR as a haven of honesty, integrity, and passion for underrepresented artists and labels. She has since been named Mentor of the Year by the University of Michigan, Dearborn, appeared as a panelist at NXNE, and been an official SXSW mentor.