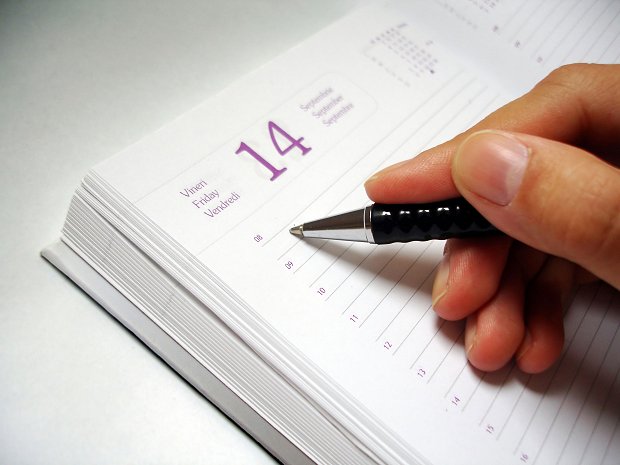 Image via gopixpix.com
Even with all of the different ways you can promote your music online now, gigging frequently is still the most efficient way of building an audience for most artists. If you're booking your gigs efficiently, your audience and network should be growing at least a little bit every time you play.
But keeping a busy gigging schedule is tough work. Many of the best venues and dates are already reserved for groups with big draws and marketing budgets. Though you might be able to book a great gig every once in a while, keeping that momentum going is where many bands reach stagnation. Here are a couple of tricks that worked for me in the past and kept me gigging on a weekly basis. Give them a shot, and see if you can't completely fill up your calendar for 2015!
1. Conduct (smart) research
The first step to keeping a busy calendar is doing your research. You need to know at least a few places to play in as many towns as you can look into. This can definitely be a daunting and tedious task, but if you spend a little time updating your database every day, you'll have a great list in no time.
Start with your own town. List out all of the venues you've played and organize their names and information (phone number, hours, style of music, size, anything you can think of) into an Excel spreadsheet. Then move on to other venues in your town that you know of but haven't played yet. Every time you hear about a new venue in town that might be a good fit for you, throw it on the list.
Then, start looking into venues in other towns around yours, especially ones that cater to your style of music. I've found the easiest way to do this is to look up touring artists that play a similar kind of music as you and see where they play. Do this with enough artists and you'll start to uncover which venues are the most popular for your style of music in all sorts of towns.
And don't forget – Sonicbids makes it super easy to find gig opportunities near you, so using the search tools will help you fill up your venue database even faster!
2. Network with other bands every chance you get
Knowing where to play is important, but not as important as knowing who to play with. I've said it before, and I'll say it again: other bands in your scene are the key to your success.
During your venue research time, spend some time looking up other bands in your genre. Try to reach out to a new group every day. If you're starting to get familiar with a lot of the bands in your hometown, start reaching out to bands in the nearby cities you're researching. Having the help of popular local groups makes breaking into a new market in a new town much, much easier. Oftentimes, house shows and other obscure, popular venues will only be accessible through getting to know other local bands. Facebook is a great tool for this!

3. Start early to increase your chances of getting booked
Good gigs take time to organize – time not only to promote, but also to secure the right date and find the right bands to share the bill with. When trying to fill your calendar for the new year, it's a good idea to expand your scope in terms of time frame.
Venues, especially popular ones, have calendars that fill up quickly. Same with popular bands that tend to draw well. The further out you start your booking process, the more likely that the dates and bands that you ideally want to play with will be available. If you're trying to have at least one gig a week, start talking to people about shows three months down the road at least. If, starting in January, you want to play once a week, then you need to start booking in September. This requires some patience, but the payoff is absolutely worth it.
4. Look beyond your hometown
As you may have realized from my last two points, keeping a full calendar is going to require at least a little bit of travel. If you're serious enough about your group to be trying to book a gig every week, then you should be serious enough to do a little bit of road work.
Playing in your hometown every week is great if you're just getting started, but once you start to develop a fanbase, it's a quick way to tire them out and reduce your draw. A good rule of thumb is to wait four to six weeks after a gig before playing within the same 25-mile radius. That doesn't mean that you can't play every single week, though! If you live in a big city, try to get out to other parts of town that you don't normally make it to. Start taking advantage of the nearby towns that you're researching, and build familiarity with their market. That way, when you decide to go out for a full tour, you're guaranteed a strong start for at least the first few days.
5. If no one's booking you, get creative and book yourself!
Keeping a calendar full of great gigs is going to be hard work if you're doing it yourself. No matter how early you start, there might be one weekend that seems to be impossible to secure, no matter who you ask. Part of staying busy is being able to create cool, creative opportunities for yourself when none are available elsewhere.
Let's say you have a big, blank space in your calendar where a gig should be, but unfortunately, you weren't able to get anything booked. Maybe spend the whole weekend busking? Promote it on your social media and make an event out of it! If one person in your band has a big place, maybe hosting your own secret house show for your fans would be a possibility! Invite a couple of other local bands you like to come hang out and play some songs. Even if your band has moved past the open mic stage, make a point to come out and play some local open mics as a special appearance, and tell your fans to come out and support the other up-and-comers. All of these will not only make use of that empty calendar space, but also secure your place in the local scene and increase your visibility.
Have any other tips for keeping your gig calendar packed? Share them in the comments below!
Dylan Welsh, a native of Seattle, Washington, grew up cutting his teeth in various club bands around the Northwest. Seeking a more diverse and challenging environment, he attended Berklee College of Music with hopes of gaining new perspectives and finding his own voice. Though music is what he does best, writing and journalism are other passions that he has kindled throughout his academic life.