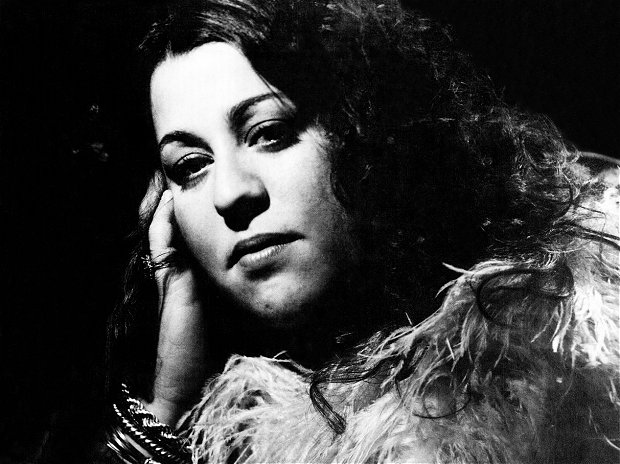 Image by RCA Records via Wikimedia Commons
As humans, we often look to others for inspiration and guidance (hence why YouTube hair and makeup tutorials are so popular). The same goes for the indie musician, possibly even more so because there's such a brilliant array of sources from which to glean wisdom, marketing tactics, stage presence ideas, and even songwriting hacks. But one of the most popular, straight-forward, and easily accessible ways is to pick up a book (or download an e-book, whatever).
Rock biographies are a dime a dozen, but the really good ones are worthy of a permanent shelf position. As a music journalist, my cup runneth over with review materials, including books. Some are great, and some are overly ghostwritten throwaway essays with no meat or value. These are not those books (and not just because some of them are inscribed to me). You'll also notice a '60s theme here, since that's the type of music I typically write about, after all.
Some of these titles have been on my shelf for over a decade, moved with me multiple times across the country, and warrant a regular dust-off. In them lie different perspectives of the music industry from a variety of areas, all of which can only benefit you as you grow your music career and interact with these types of people – or become one yourself. Here are seven books you should add to your arsenal of resources.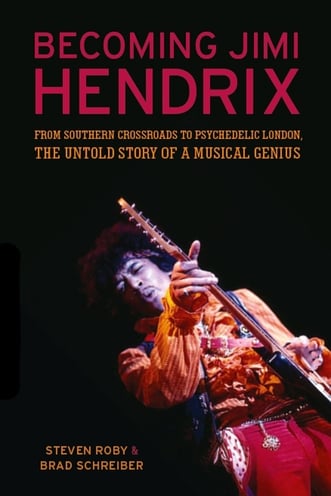 Image via amazon.com
With under 200 pages of actual narrative (the rest is comprised of sources, further reading, and more), this is a digestible and page-turning tale of how a charismatic kid named James Marshall Hendrix from Seattle, WA, grew into the rock god we revere today, chronicling his path across the country and ending just as he departs for England and superstardom.
A rare breed of American musician who only gained fame in his home country after conquering the UK, the entire book takes place during Hendrix's climb up the ladder. Along the way, he did a lot of the stuff you're probably doing: schlepping his own gear on the road, joining backup bands to make ends meet, hobnobbing with anyone who might advance his career, and defining his sound.
A few factual errors aside (I have a press copy, so I can only hope those were worked out in the final edition), this is a completely different look at Jimi Hendrix that's relatable, inspirational, and a great reminder that everyone has to start somewhere.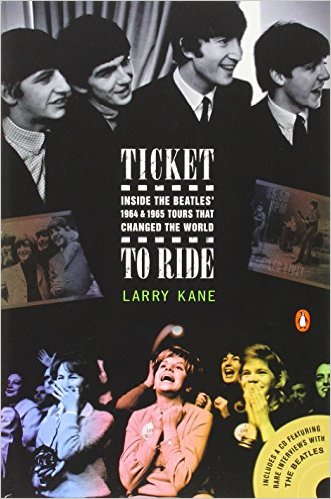 Image via amazon.com
I have so many books about the Beatles that they easily take up at least three cubes in my Ikea Expedit and bleed into many others, but this is, by far, my favorite read from a firsthand source outside of the Beatles' inner circle.
In 1964, Larry Kane was a Philadelphia journalist who became the only American reporter granted full access to the Fab Four on their first and second US tours. Along the way, close bonds were developed, deepening the professional relationship between writer and band into a personal one. Because Kane includes lots of snippets from actual interviews, along with his feelings about what transpired, it's a real-time look at the intimate relationship between interviewer and musician, a perspective that can only aid you as you give interviews and interact with bloggers and writers.
Remember: in '64, the Beatles were still relatively new to all the press hubbub, too, and didn't always give right or good answers to Kane's questions. Maybe after reading this book, you'll be one step ahead of where they were when your eager press comes a'callin'.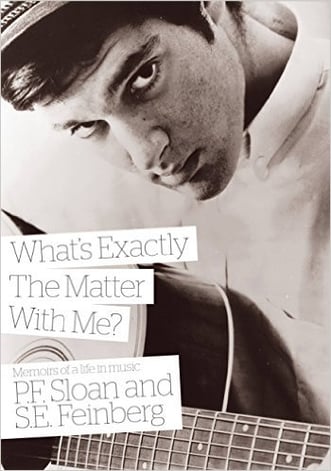 Image via amazon.com
You may not recognize the name, but I guarantee you can sing P.F. Sloan's songs by heart. From "Secret Agent Man" to "Eve of Destruction," from surf to folk, his pen touched nearly every genre. With the often-seedy early '60s Los Angeles music industry as a backdrop, Sloan chronicles his rise as a songwriter on retainer, churning out songs for Jan & Dean and their soundalikes, infamous groups like the Mamas and the Papas and the Turtles, and concocting magical, musical formulas for manufactured outfits like the Grass Roots.
The tale is wild, but not wilder than Sloan himself, who separates his real self, Phil, from P.F., his muse and "higher self." "It's really having an open-door policy for that consciousness to find you worthwhile to do the work that you're doing," Sloan explained to me in 2014. "You have to live a certain kind of life where it just appears." Dealing with long bouts of stagnation and even exile from his life in LA, Sloan's extraordinary life and otherworldly ideas make this a fascinating read.
Sadly, Sloan passed away in 2015, but he left us not only with his catalog of hits and milestone songs, but also this memoir of spirituality, failure, and redemption – lessons and anecdotes that any songwriter can easily apply to his or her own life.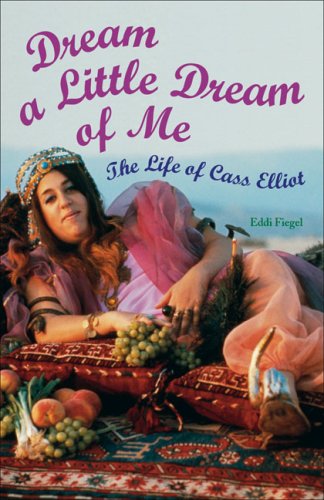 Image via amazon.com
Cass Elliot is rarely mentioned without the word "Mama" in front of her name – a moniker she despised. The larger-than-life powerhouse voice pushing the Mamas and the Papas' sound, Elliot overcame all odds to become the beloved and revered icon she is today (and not because it's been erroneously reported that she died by choking on a ham sandwich).
Because of her unique look, she faced harsh criticism and backlash from industry moguls, fellow musicians (no spoilers, but this book might make you a little disgusted with David Crosby), and even her own bandmates. But the unmovable Elliot proved herself a force to be reckoned with: no one could touch her vocal range.
For any musicians who've had to overcome obstacles and barriers, or who are facing them now, let Elliot's ultimate tale of triumph over her critics inspire you to persevere and never give up.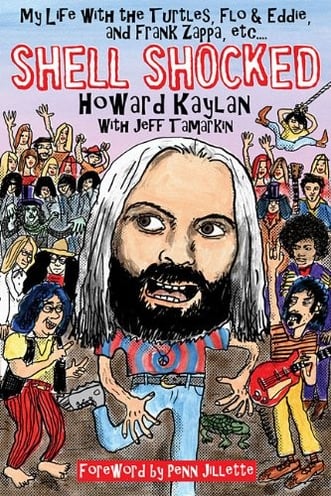 Image via amazon.com
One of the most blunt, non-filtered, and colorful characters still working in the music industry today, Howard Kaylan holds nothing back in his autobiography. In fact, he told me in 2013 that "instead of making me feel like I had gotten it all off my chest, I felt like I had opened more doors than I had closed."
Weaving through his years as the voice of the Turtles, half of psychedelic duo Flo & Eddie, and a member of Frank Zappa's Mothers of Invention, Kaylan intimately details his struggles in love, family, money, and – most importantly for our purposes here – managerial matters.
Kaylan and fellow Turtle Mark Volman have made no bones about their issues with shady managers and rights to their material. So although Kaylan's antics and his career are enough meat for an exciting chronicle, the lessons about navigating murky waters and finding a good team are essential for indie musicians. And considering that the Turtles are one of the only '60s bands to still retain the rights to their work, that's saying quite a bit.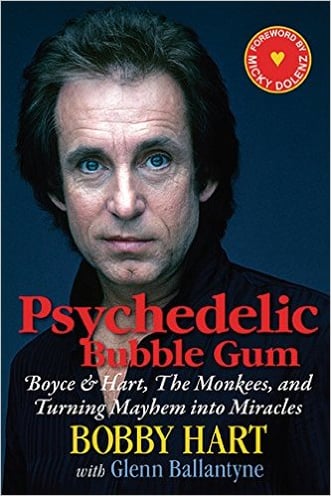 Image via amazon.com
Pioneers of what would become "bubblegum" music, songwriting team Boyce & Hart were the veritable hit makers of '60s Top 40. Penning timeless classics for the Monkees ("Last Train to Clarksville," "(I'm Not Your) Steppin' Stone"), touching tracks from artists like Little Anthony and Jay & the Americans, and creating the decades-running theme song of Days of Our Lives, Bobby Hart has created some of the most popular music still on the radio today.
But, like Sloan above, his life is rooted in a spiritual place, and his memoir is as much a history of his life as it is a how-to guide for any musicians looking to put mind over matter when it comes to their careers. Full of actionable tips (via literal breakdowns called "Stepping Stones Thru the Potholes of Life"), Hart not only makes success seem possible, but – dare I say – easy? In any case, this is a book that dives deeper than many others, and might inspire your own spiritual journey through songwriting.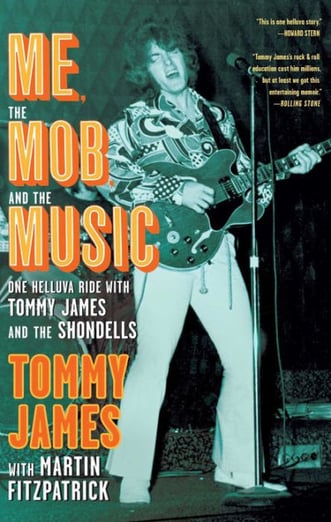 Image via amazon.com
Calling all fans of The Godfather – have we got a story for you! Best known as the artist who gave us a parade of '60s hits including "Hanky Panky," "I Think We're Alone Now," and "Crimson and Clover," Tommy James made headlines when he published his memoir and spilled the beans about the notorious, mob-driven Roulette Records and its head honcho, Morris Levy.
"We felt like we were walking on eggshells the whole time," James told me in 2011. "We'd meet somebody up in Morris' office and a week later, we'd see them on the news being arrested in New Jersey, doing a perp walk, being hauled out of a warehouse in handcuffs."
As terrifying as it is hysterical at points, the book serves as a cautionary tale to always go with your gut and do your homework before signing a deal. James and his band, the Shondells, were so relieved to have label interest that they eagerly and quickly signed with Roulette – and faced the consequences. Let's make sure you don't make the same mistake, hm?
Allison Johnelle Boron is a music writer and editor living in Los Angeles. Her work has appeared in publications including Goldmine magazine, Paste, xoJane, and more. She is also the founder and editor-in-chief of REBEAT magazine, a digital publication focused on mid-century music, culture, and lifestyle. Follow her on Twitter.