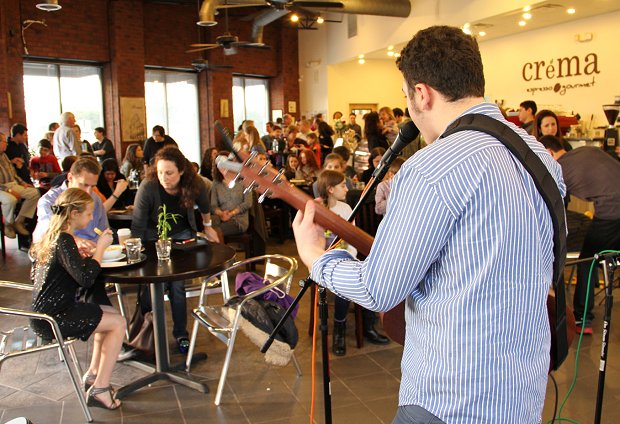 Image via atlantajmf.org

One of the most rewarding opportunities for loyal fans in the 21st century is the ability to watch the artists they love create and release music in real time. Invaluable for the artists themselves is learning the process of constructing direct-to-fan strategies that work for both the band members and the public. Now a massive online community of musicians and their supporters, PledgeMusic enables artists of any size to take control of and monetize their artistic process, building connections and forging unprecedented fan engagement. Here are nine tried-and-true tips and best practices from PledgeMusic's team of campaign managers to help you enhance your own direct-to-fan ideas.
1. Research, budget, then research and budget some more
Understand the true costs of every item and experience you're going to offer, especially the full scope of fulfillment. It's not just postage – it's packaging, protective bubble wrap, and additional non-standard package fees, not to mention the "cost of time." Take into account the percentage the direct-to-fan platform takes, any sales tax that may apply, and the eventual tax on the income you'll be reporting. PledgeMusic has a simple P&L calculator that can generate accurate margins on each item you offer.
2. Develop an irresistible product mix
This varies by fanbase, but here are some interesting stats: 83 percent of what is ordered on PledgeMusic is physical product. The average transaction for 30 percent of our orders, however, is $800. What this means is that fans want both physical product and high-end experiences. Expect volume orders in the $25-100 range. Limit the quantity on high-end items and experiences to preserve exclusivity and add a sense of urgency.
3. Brand consistently across your website and social media
For example, create a custom Facebook cover photo featuring the direct campaign URL and a clear call to action to motivate fans. Use an edited version of the same image with the appropriate changes to fit other platforms. Create a consistent message across all of those social channels. Your voice may be different, but the call to action and value proposition should be consistent.
4. Be authentic
Don't bend your story to fit the desired outcome. Allow your journey to transcend the potential outcome.
5. Exude honesty, integrity, transparency
Give fans up-to-date, transparent info at all times. In the event of delays – and there will be delays – fans will appreciate being in the know.
6. Gamify the strategy for your rollout of exclusives and updates
For example, "When we get to 50 percent, we'll release X," or, "At 75 percent, pledgers can snag this brand new track!"
7. Make it a two-way conversation
Ask for your fans' direct feedback through surveys and calls to action. For instance, you could share multiple options of artwork and ask fans to vote on the final cover, ask them to help order the track list, or source artwork directly from your fans for a unique video.
8. Stay ahead of the game when it comes to fulfillment
Know your manufacturer's lead times, and how they will impact your shipping dates.
9. Be memorable
It may be a cliché, but it's true: You've only got one shot at a first impression.


The overarching theme here is planning and detail. It may seem like a lot of work, but once the campaign is live, the orders start rolling in, and the positive fan reactions start, the connection you'll feel with your fans will be quite inspiring.


Jayce Varden is the president of PledgeMusic.