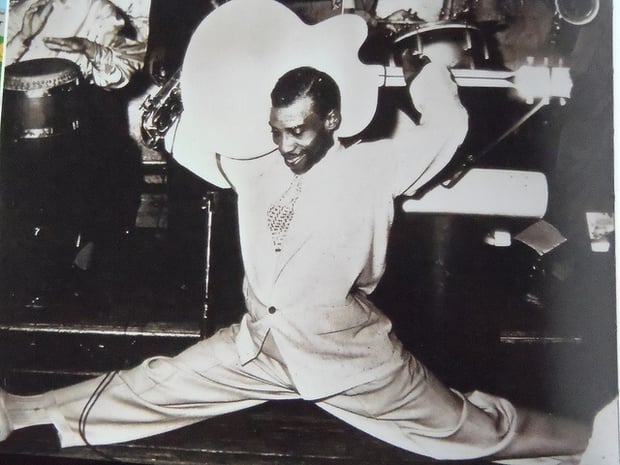 Image via flickr.com
There are few things I enjoy more than getting a good bargain on something, especially when that bargain is on music equipment. Maybe I get it from my cheapskate mother. Fortunately, there are a variety of stores where I live owned by people who are willing to negotiate the prices of vintage gear. (I once tried to argue the price down on an amp with grounding issues by intentionally electrocuting myself with it. Not that I would recommend that to anyone.) Regardless of whether it looks like a fixer-upper or if it's completely mint, you should be on the lookout for these vintage amps if you're in the market for some new old gear. Be sure to haggle for the best price you can get.
1. Fender Twin Amp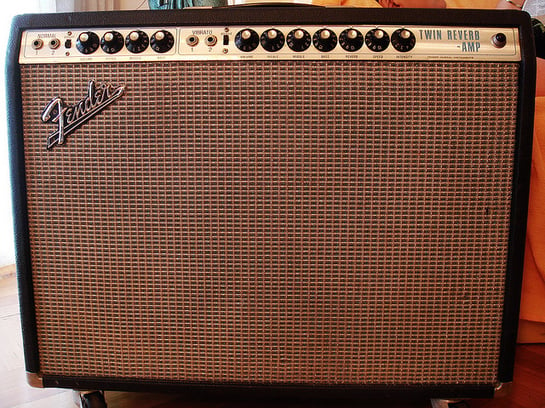 Image via flickr.com
This veritable legend has been around in some form or another since 1952 and has had many famous users including the Beatles, Jimi Hendrix, and Jerry Garcia. Any amp in the lineup is worth acquiring, but my preference is the reverb models. All of the amps have a crisp, clean sound, but can be truly vicious when distorted. Keep an eye out for the 100-watt varieties. Due to their long production history, many iterations of this amp are quite common in used-gear stores. Some models can set you back $1,000, but if you shop around enough, it's not too hard to get a deal.
2. Ampeg B-100R (bass guitar)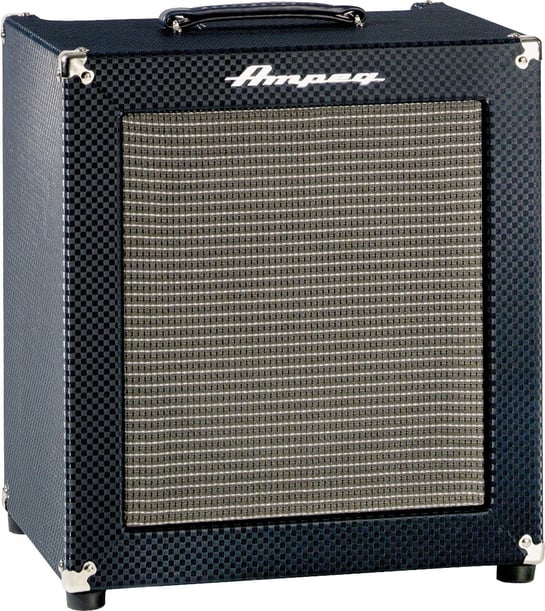 Image via lunarea.it
Most bassists are likely to know of the legendary Ampeg Portaflex B-15 of the 1960s. But amps from that series are difficult to find and often exorbitantly expensive. The Ampeg B-100R is a newer line of solid-state amps from Ampeg that accurately replicates the Portaflex's performance for a fraction of the price. Crank up the volume to get thick bass distortion, or hold back a little for a soft, warm groove sound. There are few amps that can give a bassist more tone and versatility for less than $500. If you see one of these in a shop, lay your money down. If you're in search of a bassist for your band, this amp should serve as an effective bribe to any prospects.
3. Fender Blues Junior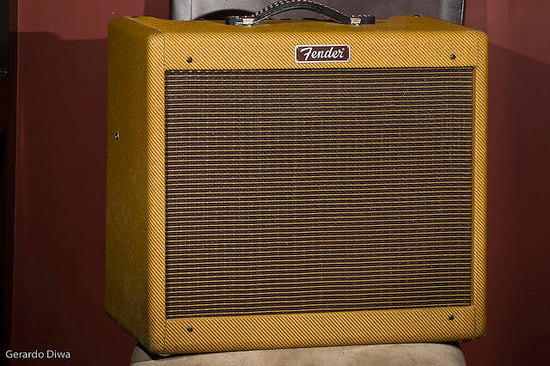 Image via flickr.com
This one isn't as old as the others on the list; it started production in 1995. However, its single speaker and vacuum-tube construction make it old at heart. A sort of oddball brother to the Fender Blues Deluxe and the classic Fender Champ, this isn't the most glamorous equipment on the block. However, it's often overlooked in stores and cheap when you buy it used. The Blues Junior offers a great tube sound, classic Fender reverb, and excellent distortion. It plays nicely with FX pedals and offers a convenient, inexpensive, and portable tube sound for the studio or for gigs at smaller venues.
4. Lab Series L5
Photo by Dave Wild
The L5 is a perennial underdog. It's been around since the 1970s, and despite its use by the late, great BB King, it remains largely uncelebrated. It's true that there's nothing very special about the L5 besides the fact that it'll serve whatever purpose you want it to. Its solid-state construction makes it highly portable without sacrificing any tone. Most iterations of this amp have a useful equalizer section, and all have high-quality reverb. They often go for under $400 and are common enough that you should be able to shop around for a good price. If you're a guitarist in need of a better sounding amp for gigging, you can't do much better than the L5.
5. Sears Silvertone Twin Twelve Model 1484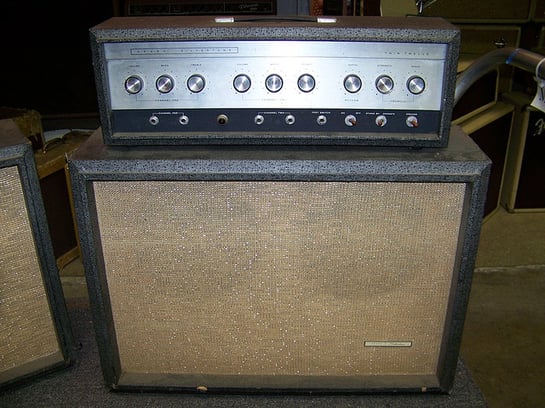 Photo by Jon Bernhardt
Sears amps from the '60s are somewhat in vogue for vintage amplification, in no small part due to Jack White's use of a Sears Silvertone 100-watt combo amp from that era. That amp could cost you a small fortune, though. The less powerful Sears Silvertone Twin Twelve might not be as loud, but its sound will serve you just as well. That being said, if you find one, chances are it'll be a bit of a fixer-upper. If that doesn't deter you, then keep in mind that the original Jensen speakers are highly desirable; if they've been replaced, you may want to move on. Bring a flashlight to check the speakers, and verify whether the parts and numbers are matching if you find one of these. Also, be sure to install a grounded power cable, as the original cable doesn't provide good grounding. If you come across a Twin Twelve that's the genuine article, it'll be worth the initial investment and the cost of any repairs that need to be done. While it may be something of a rare bird, guitarists shouldn't pass it up.
The amps I've listed here can give you some of the best sounds available in the vintage market without breaking the bank. All of them will serve you well in the studio and are convenient enough for live gigging, too. Most importantly, they can all be sober investments if you do your homework and negotiate a little. While shopping for gear online will always be convenient, I prefer to scour a dingy music store for deals and the opportunity to give anything that catches my eye a test run. If you haven't experimented with old junk amps before, give some of them a try the next time you roll through a shop. You may improve your sound and keep your wallet a little heavier, too.
Next up:
Matthew Wendler is a blogger and multi-instrumentalist from New Jersey. He specializes in guitar, bass guitar, and bagpipes, and is passionate about writing both professionally and for enjoyment. His personal blog can be followed on Twitter at @ymiatvmi.