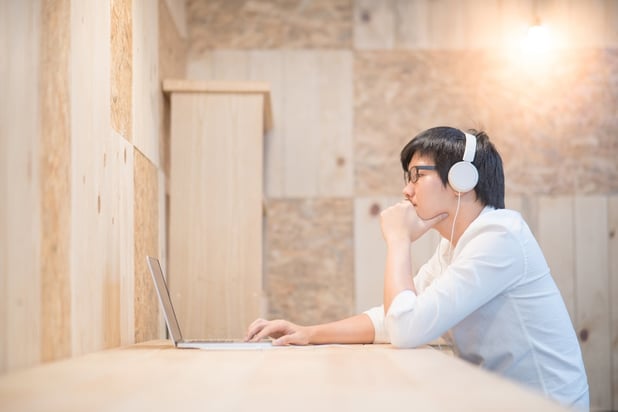 Image via Shutterstock
If you're ready to hire a music promotion company to secure coverage for your upcoming single, EP, or album release, how do you find a publicist who will give you the best bang for your buck? How do you avoid getting ripped off or throwing money down the drain because the company wasn't the right fit for your band?
Here are four aspects to help you hone in on the right music PR firm for you.
1. Genre fit
When hiring a music PR firm, the number-one priority should be whether they publicize your genre of music and have a proven track record for success within that genre. If you're a hip-hop act reaching out to a publicist who only promotes Americana and folk music, no matter how great the publicist is, chances are the campaign wouldn't be as successful as it would be working with someone who promotes your style of music.
By hiring a music publicist who promotes your genre, you can ensure there will be a more intimate knowledge of the music, media relationships with those who cover the style of music, and an overall strategy and approach to how to communicate the message.
No two genres are managed equally, and what works for a traditional folk band is often completely different for an act that's categorized in a genre like hipster, indie rock, or electronic.
2. Band level
Focusing on genre alone isn't enough. Promoting an established band vs. an unknown act is completely different. If you are an unknown band, you want to make sure the publicist who works with you has a clear vision of how to promote you when no one knows who you are.
While it can be great to say you work with St. Vincent's publicist, you also want to know the publicist will place you at the same priority level and have experience successfully securing press coverage for a band of your measure.
3. Approach
You also need to think about the type of work style you're looking for in your publicist. Are you more hands on or hands off? Do you want to be engaged with your campaign and have your publicist act as your partner, or would you rather just hand it off to your publicist so you can solely focus on your music?
There is one major thing to consider when choosing a publicist where you can be hands off: Engaged bands do tend to have more successful results than the one who checks out. When you're engaged in the campaign, you can provide additional insights that give the new publicist leverage to secure coverage at outlets who can influence your career.
4. Results
What do you want to achieve, and how does the music PR firm meet that? This is something you should be really clear about before you start contacting music promotion companies. If you're not clear, you will have no way of measuring whether a company can meet your objectives or not.
For instance, our campaigns focus on a specific number of contacts that are highly targeted, which allows us to achieve higher coverage rates because we are laser- focused on the overall objective: securing press coverage.
At first glance it may seem limited in comparison to a firm who sends to massive press lists for the same amount of money. However, the real comparison you should be making is how much press coverage each company receives for the client for the same amount of money.
The best way to start looking for the right PR firm is to ask bands you trust who have hired music PR themselves. Start with those who are similar in size and genre, and ask them who they are confident in referring. Once you have a good list, start reaching out to the publicists who fit the parameters you're looking for and you'll have a leg up on picking the right music PR firm for you.
Next up:
Janelle Rogers began her 20-year music industry career working for SXSW Music and Media Conference. She then went on to work for BMG Distribution for 10 years in the alternative music department where she championed bands like Kings of Leon, Ray LaMontagne, The Strokes, Belle & Sebastian, and The White Stripes. In 2002 she launched Green Light Go Music PR as a haven of honesty, integrity, and passion for underrepresented artists and labels. She has since been named Mentor of the Year by the University of Michigan, Dearborn, appeared as a panelist at NXNE, and been an official SXSW mentor.