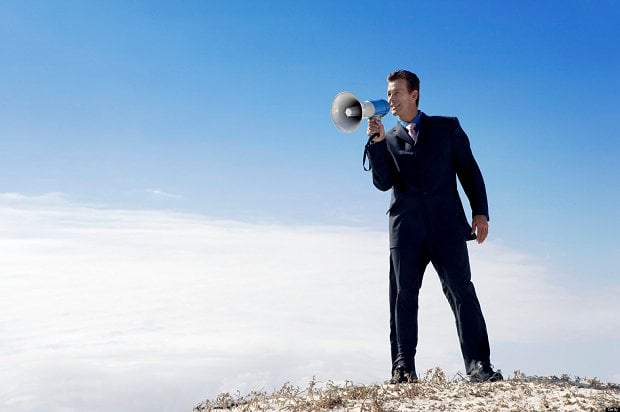 Image via 70westpress.com
It's time for me to come clean – at one point or another in my career, I've been guilty of being all of the types of publicists below, and as a result, I kind of sucked at my job. I've also dated, slept with, shacked up with, or befriended enough indie artists over the years to know what simply doesn't work. I recommend that the process of choosing a publicist for yourself be as informed, careful, and intuitive as choosing a nanny for your first-born child. Here's a little help on which five publicists to avoid completely.
1. The coverage-promising publicist
It's all a sales pitch. Listen, unless we've got some top secret, probably illegal, back-end payroll thing happening with so-and-so writer and such-and-such publication, we simply can't guarantee you coverage. I'm pretty sure that was the first rule of PR I learned both in school and on the job. "But that publicist just got their client in Rolling Stone! They said I'm next!" Not quite.
No matter how amazing we are at our jobs, nor what coverage we got last week, nor how charming or cute we are, none of us can actually force anyone to write about you. Our job is to present you to the media in the best light possible, and then it's truly a matter of crossing our fingers and hoping for the best. When shopping for a publicist, ask what outlets he or she might pitch you to, and what his or her plan of attack might look like.
2. The jerk publicist
Somewhere along the line we got this brilliant idea that artist representation is supposed to be tough and mean, as if jerks get the job done better. Let me tell you, kindness and being a cool hang goes a long way. Choose a publicist who's a nice person, someone you could comfortably see yourself having a cup of coffee or a beer with on a regular basis. Follow your instincts. If you're not comfortable around him or her, chances are the press isn't either. Your publicist is someone you'll hopefully be working intimately with for an extended period of time; even if coverage is never guaranteed, shouldn't this, at the very least, be a pleasant and enjoyable experience for you? If you're planning on forking over money for a campaign, it's okay to first ask for a few hang sessions or phone calls.
3. The out of-touch publicist
You know

–

the one who doesn't have a Twitter account, or whose Facebook page has 100 "likes," or has some horrible looking website, or has never heard of Hype Machine, or still uses a BlackBerry. Or maybe this person is so off the deep end that he or she uses the term "The FaceTube." Whatever level he or she is at, this person is either too old, too complacent, or (pardon my bluntness) too stupid for you to work with. We're talking about your publicist here

–

the person who will help present you to the public and the press. If he or she is out of touch with how to communicate with people today, it will absolutely reflect upon you.
4. The major label publicist
These folks are badass! They do an amazing job for major label artists. But most are totally clueless when it comes to indie artists because it's a completely different ballgame. Sure, sometimes it translates to a few cool pieces that an indie publicist might not as easily snag, but ultimately, it's all a very expensive wash. Great indie PR is about growing your career over time, not just one hot second. You can pay through the roof just to say you're on the same roster as some gigantic artist, but chances are that even with the best publicists, you'll get minimal press coverage and minimal attention. Or, you can choose to work with an indie publicist who understands the indie scene, who can bro down with you to help you to figure out a solid plan of attack for your entire career, and who's likely making you his or her 24/7 priority during your campaign. Ultimately, it's about choosing to be a tuna in the indie pond, versus a guppy in the major pond.
5. The publicist who agrees to work with you before listening to your music
Maybe you've done your research and you're absolutely certain this is one you want to work with (meaning they're definitely not any of the above types). But wait – how does the publicist feel about you? Has he or she spent time listening to your album? Does he or she have an understanding of your entire catalog? Great publicists know you and your project inside and out. They're your advocates – and, in some cases, your therapist, girlfriend, or best friend, too.
The press is a group of brilliant people, and they know when publicists are full of B.S. So it's imperative that your publicist can genuinely get behind you and your music, and both of you will only know that once he or she has actually spent time listening. If a publicist says yes to you before that, take your music elsewhere, or expect to be one of many artists on his or her roster who's tossed into a system of impersonal pitching with less than desirable results. At the end of the day, this is, of course, a business for publicists, but it's also your art, your baby; take the time to put it in good hands.
Laura Goldfarb is the owner (a.k.a. Big Kahuna) of indie music PR firm Red Boot in Venice Beach, CA. For the last eight years she's also been the host, writer, and producer for BreakThru Radio's "Jam Session," reporting to the Jambands Radio Chart, and recently started writing a column on the #FlyingSolo concert experience for
Relix
magazine. Follow Red Boot PR on Twitter @redbootpr.