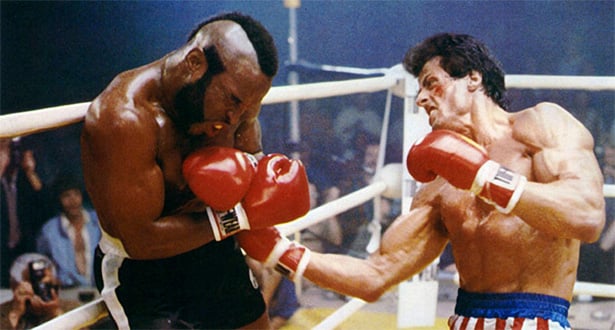 Image via shortlist.com

A friend of mine and I started a band a few years ago. Think Sufjan Stevens meets Arcade Fire, and you kind of have an idea of what we were shooting for. My friend had spent a lot of time and money getting our album made. We recorded in a nice studio, had the right engineer, and he even got T.W. Walsh, who mixes and masters Sufjan Stevens' albums, to finalize it. But after months of trying to get this album out, we hit a problem: it wasn't catching on, we weren't getting picked up, and our songs weren't ending up on soundtracks for any movies.
With so much music out there for people to listen to, this is a struggle that virtually every unsigned musician and unmanaged artist has had to deal with at some point. So how do you get exposure for your music? One great way is to try to get your songs into the hands and ears of music supervisors.
What is a music supervisor?
Music supervisors are in charge of bringing music into TV and film. When you watch a TV show and the closing song just pairs perfectly with a dramatic scene or when the heroes are walking in slow motion down a hall with a lot of swagger, the music supervisor is the person responsible for getting those songs there.
[4 Ways That Getting a Sync License Can Jumpstart Your Music Career]
Music supervisors have to get an idea of the mood, energy, and style that would best fit the video, and then try to come up with the best musical options for that scene. Once they figure out what fits, they pre-clear the songs by getting synchronization license contracts with the artists and labels. A sync license is basically an agreement to match the music to the video.
What do music supervisors look for?
Well, you have to put yourself in their shoes and do your research. If there's a program that you really like, do you think your music is similar to the type of music that they place? Do you think your songs would fit?
[5 Rules for Not Pissing Off Music Supervisors]
For instance, I do music supervising for Roadtrip Nation, a TV documentary series that involves interviews, travel, and the stories of the Roadtrippers. After I meet with the director and the editors to figure out what the musical layout is going to be, these are the four things that I look for to determine whether a song is the right fit.
1. Mood
Each program has its own palate of moods. With Roadtrip Nation, I try to find music from indie artists that makes sense for inspiring youth, introspection, and adventure. Folk, alternative, Americana, and pop all work pretty well for it in a broad sense. It's not a show where we need dramatic taiko drums for voting someone off at tribal council, nor are there attention stings all over the place like you see on a lot of reality or cooking shows.
2. Energy
Does this song pump people up? Does it quiet people down and make them think? Sure, we have a lot of action sports interviews on Roadtrip Nation, but '90s snowboard video music is more energy than our stories can really handle. We have a mellow to moderate pace for the songs that we pick. Sometimes it's contemplative pads, other times it's a good driving beat, but I've yet to see a scene where EDM would improve the story. When you listen to your songs, what kind of scenes would you put your music in?
[Why Won't Music Supervisors Listen to My Music?]
3. Style
I think of style as "musical style" or "genre." Since the Roadtrippers travel coast to coast, the music needs to match their geography. When in the heart of Texas, synthesizers don't work too well. And when we are telling an urban story, it makes sense to have more beats and hip-hop than singer/songwriter music. If you make country music, check out a show set in the country. Do any of your songs have ties to a particular setting?
4. The exceptions
I love the exceptions. Sometimes flying in the opposite direction ends 
up working the best, and become the most memorable. Quentin Tarantino's music supervisor, Mary Ramos, used to place songs that were hard sells for me, but now I love humor and quirk in her song choices because they are so unexpected. Wes Anderson's music supervisor, Randall Poster, is kind of similar, right? He finds songs that don't quite match on every level, but that's what makes those moments stand out. If you have a song that sounds similar to the Black Keys or "We Will Rock You," maybe send it along to a show focused on a nerdy main character. Why? Because I bet at some point, the writers for that show want Steve Urkel to turn into Stefan Urquell.
[4 Rules for Presenting Your Songs to Music Supervisors]
I hope I was able to help give you a little insight that might help you get your music out there and onto some screens. Remember, there are music supervisors for the big stations and blockbusters, but also for ad agencies and public television programming, so shop around.
Think your music would be a good fit for Roadtrip Nation? Submit it on Sonicbids by July 12, 2015 and you could get your music featured in the nationally televised program!
Mark Batstone graduated from Vanguard University of Southern California with a BA in audio production. He is a Southern California-based music supervisor, video editor, and audio mixer. Mark is currently working on Roadtrip Nation's TV series, now beginning its 13th season.