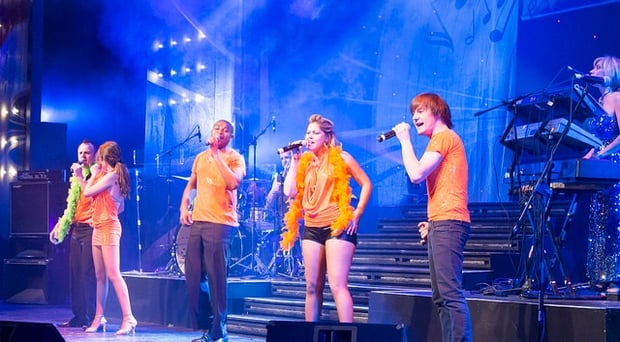 Photo by Werner Vermaak
There are countless radio stations out there that carry pop music with a variety of other styles, and even quite a few that blend the commercial side of pop music with the indie work of DIY artists. Since most pop music is synonymous with the commercial side of both labels and radio, pure pop stations aren't typically as accepting of submissions from independent artists. For this reason, you'll notice that some of the stations listed below feature other musical styles in addition to pop.
One thing I noticed while looking into indie pop stations that accept submissions is that the larger the audience they have, the more likely they are to require a fee for the process. It's something to keep in mind as you plan your radio budget, which is an essential part of preparing for radio promotion.
Best for: DIY artists who have performed in the Northwest (particularly Portland or Seattle), though touring in this region isn't a prerequisite
Why we love it: Aside from showcasing a variety of pop sounds, PDX Pop Now is a part of the XRay FM radio platform, a nonprofit programming venture that reaches a passionate audience each week. They also have a music festival and compilation album that artists can submit to for even more exposure.
How to submit: Fill out the form on their website.
Best for: Artists who want their music showcased on a more indie-style radio platform that doesn't fit into a commercial pop sound
Why we love it: Founder Justin Wayne is an inspiration to indie and DIY artists, creating a program that has spanned the globe and expanded to include a strong team of passionate music fans. Their showcasing of indie artists goes beyond their radio show to include their blog, podcasts, and other features.
How to submit: Criteria and instructions are available here.
Best for: Indie artists in pop and hip-hop crossover genres
Why we love it: Coast2Coast Mixtapes has a worldwide audience which benefits artists in every continent. This station gives a lot of feedback and communication with the artists they feature, including contacting you on Twitter if your song is accepted. Plus, they have a weekly chart that chronicles the most played songs every week to show you how much you're being heard.
How to submit: Radio play submissions can be made here (for a fee), and you can check out the other opportunities they offer to artists here.
Best for: DIY artists with crossover styles that mix well with pop
Why we love it: Soma FM is a hub for multiple programs that reach a diverse audience, giving you a greater opportunity to connect with different types of audiences. Their individual channels are listener-supported, so the audience is likely more engaged with the programming.
How to submit: Details and contact info here.
Best for: Indie pop artists whose style goes beyond the typical modern pop sound
Why we love it: Based in Europe, Poptastic is an eclectic pop radio platform broadcasting online to a worldwide audience, giving artists exposure to a broader collection of potential fans. They showcase more than just modern pop music, pairing new and emerging artists (potentially your music submission) with world-renowned pop icons. When your music is paired with artists who are legendary, it gives more credibility to your sound and talents.
How to submit: Submit here.
Click here for more help on getting radio stations to play your music.

Next up:
D Grant Smith is the host and creator of the syndicated and award-winning The Appetizer Radio Show, featuring unsigned and indie music weekly. With over 16 years experience in radio and indie music, Smith also coaches and mentors musicians through focused audience growth. More information at dgrantsmith.com and appetizerradio.com.