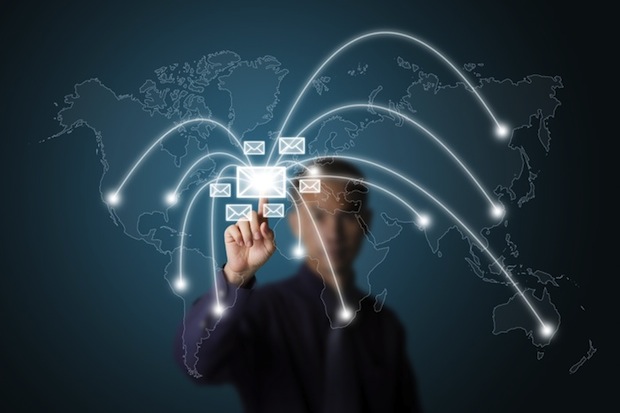 Image via The Agency Post
Mailing lists have always been a part of band culture as one of the best ways to communicate to your audience. From the old school mailing orders for tickets, to modern-day email newsletters, this was – and still is – a great way to stay in touch with fans and business associates alike.
But as a musician, you know that there are many different groups of people that you'll need to interact with, and a one-size-fits-all approach simply is not going to cut it. With the kind of modern technology and organizational systems that we have at our disposal nowadays, there's no reason for you or your band to waste time, energy, and resources by sending out the wrong messages to the wrong audiences.
So meet your new best friend: email list segmenting.
Fan Email List
Capturing emails of your potential fans has and will remain a top priority for bands, as this is one of your only ways to capture the data you need to communicate directly to your fans.
When adding new people to the list, remember to add location because this will help sending location emails to a specific region, when announcing or hyping up specific shows.
Best for:
Tour dates (regionally specific)

Album information

Pre-order opportunities for merchandise
Email type: mass
Street Team/Crew Email List
You're going to need a lot of help along the way from promotion to production, so keeping track of your crew and what they do is key, especially with street teamers based by region.

Best for:

Tour date announcements

Promotional material
Email type: personal
Promoters/Venues Email List
If you're not at the point yet where you can hire a booking agent, you'll need to establish your own list of promoter and venue contacts. Keep track of their information so you can touch base with them when you go to book your next tour.
Best for:

Show booking

Show information

Promotional help
Email type: personal
PR/Press Email List
You can ask the venues that you book with if they have a press list, but it's essential that you start building your own email list of PR and press professionals to get coverage for your new releases and upcoming shows.

Best for:

Tour dates (regionally specific)

Album information

Interview opportunities
Email type: individual
There are other segmented lists you can also start to create as you continue to grow, such as other bands that you do show swaps with or open up for, and other business opportunities, such as licensing or royalty opportunities, but these are basics of where you can start. You should also notice that the majority of these emails will and should be personal. This should be something you pride yourself in as the music industry is very much people focused, so it's important to build and maintain these relationships. Connect with the appropriate people the appropriate way, and you'll be on your way to taking the next steps with your band.