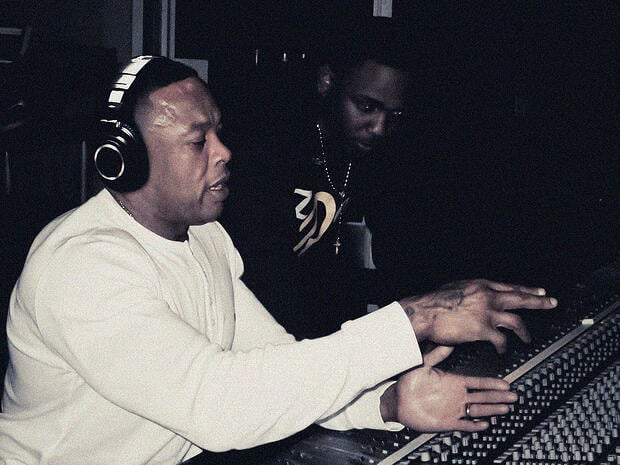 Image via sosoactive.com
In 2015, we're doing everything ourselves – from home studios to DIY PR to tour planning. With production schools like Dubspot taking off, DAWs like Logic running for under $200, and a plethora of free tutorials on the web, many musicians are taking production into their own hands.
Production is a world of its own; it takes an advanced understanding of software and audio. Nonetheless, the benefits of doing it yourself are very rewarding and open doorways to new creative possibilities. If you're thinking about taking production into your own hands and becoming a pro beat producer, here are a few questions you'll want to ask yourself first to decide if it's a good move.
Do you want to have full creative control over your tracks?
Musicians who are able to produce their own beats enable a platform where they have full creative control. When you're working with a separate producer, you're at the will of their skills, creativity, and availability. When you're the one behind the production, however, you can experiment with any style of music you want. You also have full control over the timeline of your songs. Oftentimes, two musicians get the idea to work on something together, share a few ideas, and then never make the time to get a proper track finished. When you're in full control, you have the luxury of creating at your own pace.
Are you willing to take the time to master production and audio knowledge?
Producers possess a strong understanding of sound frequencies and mixing. If you're a vocalist or rapper, you're usually dependent on a producer to mix the sound into a clean track. When you take on the production yourself, though, you need to learn how to properly mix the highs, mids, and lows. You'll need to understand panning, side-chaining bass drums to bass lines, using stereo spreads to enhance certain samples, and so forth. Understanding how to properly mix and balance audio and beats will help in your writing process and your performances. Also, you'll work much faster with new collaborations because you'll know how to communicate what you want to hear.
Do you want to branch out as a musician with new, marketable production skills?
Famous rappers like Dr. Dre and Kanye West have extreme talent behind the microphone, but huge portions of their careers have been from their production talents. Before Kanye was known as a rapper, he was strictly a producer. Once you master how to produce your own beats, you now have a new marketable skill to freelance and find production jobs. You can sell your beats to other budding musicians looking for good backing tracks to play over. Because production is so wide-ranging, you'll be able to use this new skill far beyond producing your own beats. In addition to working with other musicians and find new revenue streams, you can do remixes of your favorite artist, or even remix and reimagine your own tracks.
Are you interested in producing other artists for new collaborations?
As a beat-maker, you can work with new artists from around the world through email or your home studio. Perhaps you've always wanted to work with a certain rapper, but didn't feel like your styles were relevant enough to sing on a track together; as a producer, you can collaborate with them in a new way. Being a producer doesn't just mean making one type of music – it's a gateway to countless genres and experiments. You can use your new skills to collaborate with musicians of different styles that you otherwise wouldn't have been able to with just your instrument.
Sam Friedman is an electronic music producer and singer-songwriter based in Brooklyn, NY. His music blends experimental ambience with indie-driven dance music. In addition to pursuing his own music, he is a New Music Editor for Unrecorded and is passionate about music journalism. Check out his music and follow him on Twitter @nerveleak.