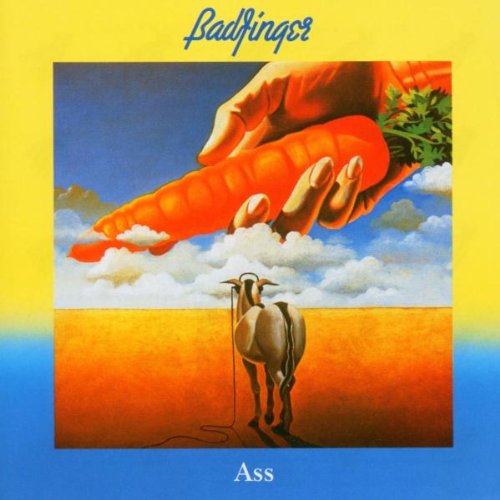 Image via amazon.com
If these albums are any indication, it's true when they say, "You can't win 'em all." Indeed, it might be a little much to ask musicians to also be responsible for selecting the artwork they use for their albums. After all, being a musician is a highly specialized profession, one that focuses not so much on the visual but the abstract. Put the responsibility of selecting the artwork for the album in the musician's hands and you can wind up with an absolutely awful record cover. In the same vein, some of these awful record covers were decided by inexperienced art directors and photographers dealing with indifferent musicians.
It remains to be seen whether the terrible quality of these record covers influenced the overall sales of these albums, but I'd be willing to wager that it did. Especially with many of these albums being originally released on vinyl, it's hard not to image that they scared customers straight out of the store when they were initially released. No doubt, the fans of these bands (like myself) have grappled with just how awful these album covers are compared to how excellent the music is inside.
Take a look (if you dare) and take a listen (if you please) to the five best albums albums with absolutely terrible artwork.
1. Scorpions, Virgin Killer
One of the finest albums released during the Scorpions' early days, the original record cover (not shown above) is easily as offensive as the music is awesome. Featuring an image of a very young, very naked relative of the photographer under shattered glass, the allusions created by this image are just too dark. The band would defend their choice of artwork and insist there was no abuse inherent in the photo session, but the image would remain controversial: 35 years later, it would be used as an example against the strength of Wikipedia's anti-pornography rules, forcing them to take down the image from the website.
2. Blind Faith, Blind Faith
This exceptional album featuring Eric Clapton, Ginger Baker, and Steve Winwood includes artwork as powerful awfully as its music. Again, we have a nude youth in photographed in a compromising situation. This time, it's a relative of one of the members, and she's holding a rather phallic-looking airplane. The band, of course, would say it was all in good taste, but when the album's this good, it's a hard image to stomach.
3. The Beach Boys, Pet Sounds
Pet Sounds might be the winner for the best album with the worst cover. It features an extraordinarily underwhelming photo of the band at a petting zoo feeding goats. Not only is it a pretty typical photography, its strangeness belies how incredibly amazing this album is. No doubt, fans of the band were quite confused when this album was first released and they were greeted by this unfortunately awful image of the group.
4. Prince, Prince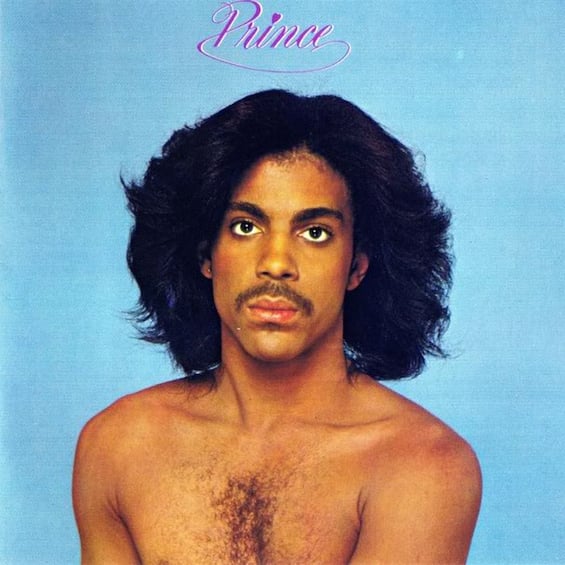 Image via stereogum.com
Prince has a very long and very serious relationship with blending the grotesque with the sexual, often using his own interesting appearance as a vehicle for this concept. Whether dressing in glitter, wearing a curly pompadour, or wearing a sleazy mustache, there are few photos of Prince in his early career that are flattering – but none are as unflattering as this album cover. Not only does he have the sleazy mustache, he also has long, flowing hair, and he's shirtless against a blue sky backdrop. Truly a site to behold!
5. Black Sabbath, Born Again
Born Again would mark a return to band for the Godfathers of Heavy Metal after years of stagnation. It would find heavy-riff maker Tony Iommi paired with Ian Gillian from Deep Purple for the first and only time, and the album is heavier than anything they had done in years. The album cover is also heavy in its own way: it features one of the most hideous creatures ever photographed. Some sort of Satan devil baby, complete with horns and spikey teeth and a most unflattering color scheme makes this a truly satanic album cover! Your eyes will never be the same.
If you want your album to have great artwork, check out these tips:
Christopher DeArcangelis is an active musician and copywriter from Chicago. He writes songs, plays guitar, and sings vocals for the rock and roll band MAMA, and is the founder of the creative agency Static Free Industries.