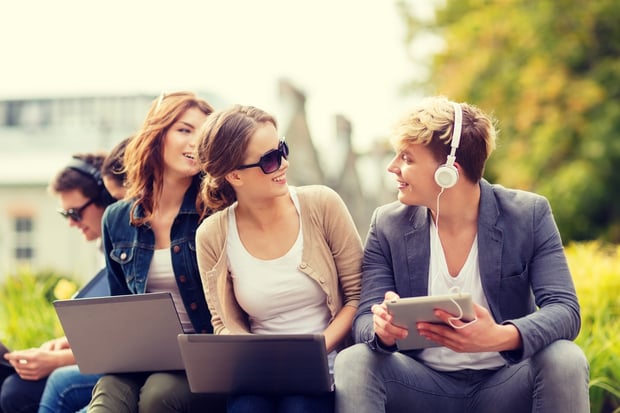 Image via Shutterstock
Getting press is akin to the snowball effect. You get one review, and it's like opening a floodgate. All you need to do is snare that first piece of coverage, and other outlets will start to pick up on the buzz around your music and cover you.
But how the heck do you actually score that first press hit that opens the doors for others? Yes, the tricky part is securing that very first write-up. That's the first and biggest hurdle. Here's what you can do to score your initial piece of press.
1. Hire a publicist
This is the easiest and the hardest thing to do. If you hire a publicist, your first review will come quickly. But you have to be able to afford a PR rep. That's not always the case, especially when you're a super nascent band and don't really have the need for a full-fledged, full-time publicist just yet. So how do you remedy that problem?
[10 Things You Need to Do Before Hiring a Publicist]
2. Become friends with local media
If you are publicist-less, you can be your own de facto publicist and help your own cause. Make friends with your local media. You are (or should be) gigging locally. They work locally. It's their job and responsibility to remain abreast of what's going in their market and cover it; that includes you. Make sure you're on their radar.
Reach out to all local magazines, websites, and radio stations in your local market. Send them music. Be friendly. Be polite. Ask them to cover you. Invite them to the shows. Talk to them if you see them out at other local shows. Build the symbiotic relationship so that it leads to a piece of press.
3. Get active on social media
You can create the initial buzz by having an active social media presence. Engage with your fans so that word travels. The local media will have their finger on the pulse and chances are they will be aware of you, even in passing, before you reach out to them. You can get on their radar from the get-go with this type of buzz.
[7 Easy Fixes That'll Make Your Band Look Way Better on Social Media]
4. Go for it
You can be bold and send some music or queries to major, national media. You just never know who might listen, bite, and be into it. You might hit the right inbox at the right time. Besides, you'd rather regret something you have done as opposed to something you haven't done. The worst that can happen is that a national editor deletes an email you send without reading it. No harm, no foul. You may fail, but at least you tried. And you really never know – I've seen this work a handful of times.
Next up: Steal These Strategies That Top PR Firms Use to Get Press for Your Band
Amy Sciarretto has 20 years of print and online bylines, from Kerrang to Spin.com to Revolver to Bustle, covering music, beauty, and fashion. After 12 years doing radio and publicity at Roadrunner Records, she now fronts Atom Splitter PR, her own boutique PR firm, which has over 30 clients. She also is active in animal charity and rescue.