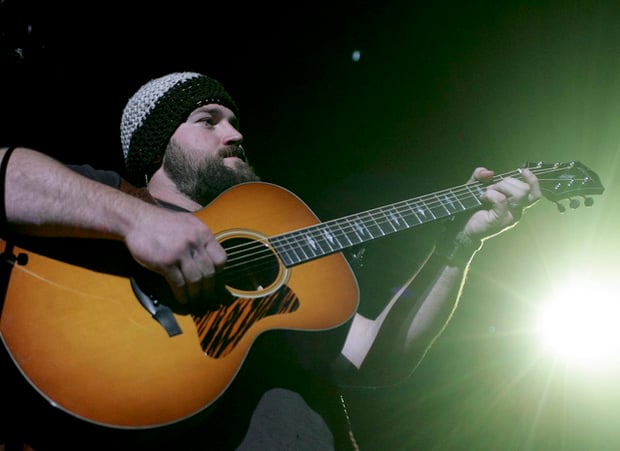 Image via flickr.com
For the first three steps of your complete musician marketing plan, check out part one of this three-part series!
To many musicians, marketing is simply about promoting – setting up social media sites, buying Facebook ads, and/or creating YouTube videos. While these strategies are all important, they represent only a small part of the complete marketing process. In part one of this three-part series, I discussed everything from describing your vision to analyzing your customers. Now, in part two – steps four through six – I'll present everything you need to know about learning from your competitors, getting feedback, and setting goals. Remember that these concepts are rather complex and covered only briefly below. For more detailed information, please check out my book, Music Marketing for the DIY Musician.
4. Learn from your competitors with a competitor analysis
Differentiation is crucial to your success, so the next step in the marketing process involves thoroughly conducting a competitor analysis. This involves picking two local artists and two national artists that have the ability to draw attention away from you, and then considering what these artists do well and where they might be lacking.
To illustrate, if you notice that your competitors have interesting distribution techniques, like Radiohead's recent release of their album on BitTorrent sites, then you might step up your own distribution game as well. More importantly, if you notice that your competitors are consistently weak in certain areas, such as in their live performance productions, then you might strive to really excel in this area by putting on a live performance that rivals no other. The idea is to really set yourself apart from the rest of the pack and thus gain a solid competitive advantage.
Make no mistake: in the over-flooded marketplace today, your strongest strategy for success is to be as good as the best, or to be "different while relevant" in everything you do.
5. Demo your products and get invaluable feedback
Step five in the marketing process deals with research and development. This involves developing, testing, interpreting, and refining your products and services to get invaluable feedback from your target fan. This can simply be done by writing and recording three to five songs inexpensively, asking for feedback via your social networks or your live performances, and then determining what changes and/or additional testing (if any) need to be conducted.
[Testing and Feedback: 5 Steps to Getting Approval From Your Fans Before Committing Your Valuable Resources]
As Edward McQuarrie explains in The Market Research Toolbox, market research can never provide guarantees, but it acts as an "uncertainty reducer." It can help you predict the future and save you a significant amount of time and money, which might otherwise be spent on creating products or, in your case, songs that simply don't sell.
Keep in mind that the key focus of this article is to help musicians like you turn your art into a more successful business. It's about creating music that truly matters to you, but also music that gets heard, and music that sustains you and your family.
6. Make your marketing plan goals specific and measurable
As soon as you feel positive that you have a product of which you are both proud and that will appeal to your most likely fan, you should set your marketing plan goals for the next year. Written goals help provide short-term guidance on the path to achieving your long-term vision.
Goals should be expressed as specific (exact) and measurable (countable) objectives based on the sales and/or awareness you would like to achieve within one year from executing your plan. To illustrate, if you envisioned being a nationally recognized TV/film/commercial composer, your first-year goal might be to set up your home studio in your garage, compose two complete scores for student documentaries via your contacts at NYU and/or UCLA film schools, and get over 500,000 total views on your YouTube and Vimeo channels. Notice that this is a very specific and measurable goal on the path toward your vision. It's also a goal that's realistic.
This series has finished! Check out the third and final part to learn the last four elements successful musicians need to include in their marketing plans!
You can also check out other articles about perfecting your marketing strategy: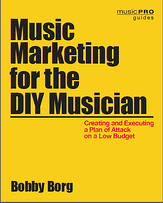 Bobby Borg is the author of Music Marketing for the DIY Musician: Creating and Executing a Plan of Attack on a Low Budget (September 2014). Find the book on Hal Leonard's website under "Trade Books" or on Amazon. Signed copies with a special offer are also available at bobbyborg.com.